I'm pleased to welcome fellow author, Jenny Harper, to my site today, with an excellent blog about the perils of being a writer.
Over to you Jenny…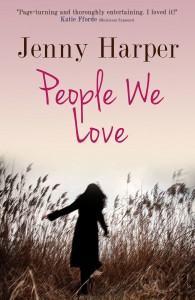 A writer's path is littered with obstacles
Have you ever gone on a writing course? Read a book about plots, characterisation or dialogue? Done a degree in Creative Writing?
I have. I've done all of those things, except the last one – but my first degree was in English Literature, and it put me off creative writing for decades. I knew I could never be Tolstoy or Dickens, or even Monica Dickens, come to that. And all that close analysis of texts made me so self conscious about structure, words, imagery, metaphor and the rest that I was like a rabbit staring into headlights – frozen.
So I wandered through a career in publishing (I was a non fiction editor for Collins and Cassells), magazine editing, journalism and finally corporate publishing (I produced magazines and newspapers for corporate giants such as BP, Total, Clydesdale Bank, Bank of Scotland and a number of insurance companies, as well as local authorities and government departments). Only when retirement was looming did I finally pluck up the courage to look at creative writing again.
After floundering around a bit with scraps of ideas and miserable efforts to 'write a novel' (everyone can write, right?), I spotted a course that sounded just great. It was in a castle in the Scottish Highlands. The tutor was best-selling novelist Anita Burgh, and I could use a week away from work.
So I went on the course and became a novelist, didn't I?
Wrong.
I certainly learnt a lot, met new friends (including author Jo Thomas whose career has just gone stellar), and had a great time – but all I learned was how much I didn't know.
I went on more courses, including a wonderful week in Corfu with Katie Fforde and a week in the fabulous Chez Castillon in France with Veronica Henry.
I read books on writing.
I became increasingly confused.
After all, celebrities seem to be able to knock out a best seller the first time they set pen to paper, so why couldn't I?
I became bogged down in scene lists, three-act structures, beats, conflict, points of view, themes – all the technical bits and pieces that underpin a novel.
Finally, I learned that it takes most novelists an average of nine novels before they find a publisher. I threw the lot away. I listened to my inner voice and simply wrote. All the advice and lessons I had had over the years must have sunk in, because the things I had found so hard began to flow naturally. I gained confidence. I drew on the support of fellow writers. I joined a lot of social networks. I networked in the real world. I became a writer!
Here are my top tips for anyone on a similar journey:
1)    Tell the story you want to tell (and make sure you know which character's story it is).
2)    Focus, by asking yourself what your story is really about ­(not a synopsis of the plot). Try to capture it one word, then in two sentences.
3)    Dig deeper. Get right inside your characters.
4)    Persevere.
5)    Don't be afraid to get help – from writing buddies, mentors, beta readers or editorial agencies.
And finally – please tell me I'm not the only one who has been on this journey!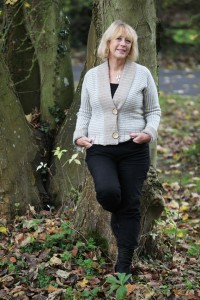 Bio:
I live in Edinburgh, Scotland, but I was born in India and grew up in England. I've been a non-fiction editor, a journalist and a businesswoman and I've written a children's novel and several books about Scotland. Nowadays I write contemporary women's fiction with bite – complex characters facing serious issues.
Face the Wind and Fly is about a woman wind farm engineer with a marriage in trouble and a controversial project to handle. 
Loving Susie is about a female politician with a complicated family history and at odds with the world.
Maximum Exposure, is about a newspaper photographer with job to save and some growing up to do.
My latest novel People We Love is about an artist who is struggling to support her family after her brother's death. She needs friends, and reasons to be happy, and her journey is a strange one.
Links:
***
Thanks ever so much for such a great blog Jenny. My writing journey has also been littered with potholes, fits, and starts! I've never done a creative writing course either- I've always been wary of them- they always seem to add pressure rather than make you feel more capable- or maybe that is just me!!
Happy reading everyone,
Jenny xx