I'm delighted to welcome Nell Peters back to my site today! This is a fabulously poetic blog!!
Over to you Nell…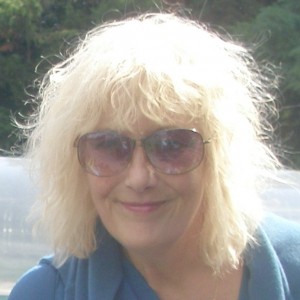 Hello again – and huge thanks to Jenny Kane for risking her blog's fine reputation once more.
Since I was last here, I'm thrilled to have signed another contract with Accent Press, for Hostile Witness, a psychological crime/thriller. It will probably appear in 2016, after I've pared down the word count by approx 6,000 words – don't you just hate it when that happens? Hostile is my Book That Will Not Die, having been around for quite a while – initially written in the first person, now converted to third. It sold reasonably well on sites such as Lulu.com and later Amazon KDP and collected some spanking reviews – but no publisher showed more than a sniff of interest, until lovely Greg Rees cast his eagle eye over it. Hey presto!
Here's the blurb:
When her husband leaves her and their sons to shack up with a mere child, Callie Ashton thinks she's hit rock bottom. She's wrong. Already unemployed – possibly unemployable – and struggling to hold everything together, her life goes into freefall when she finds a neighbour dead and the murderer becomes intent on killing her too, wrongly assuming she can identify him.
Nothing makes sense – the killer's motive is buried deep in the past and the police seem incapable of finding it. Despite her new man, David, being in charge of the investigation, Callie is in great danger – and the sinister Balaclava Man isn't too worried whom he kills or maims by mistake, in his quest to eliminate her. No one is safe and Balaclava Man seems to know her every movement. Faced with a mounting body count and what she perceives as police ineptitude, Callie feels she has no choice but to take matters into her own hands.
However, she discovers that like a scorpion, Balaclava Man has a sting in his tail and many a twist in his plot – and she has no idea just how very close to home the real danger lurks.
Even when her nemesis is safely behind bars and she dares to resume normal life, a shocking revelation makes her realise she and her family may never be safe.
How can you resist? ☺
Someone asked me recently how I came to write crime – good question, and it was a very convoluted pathway. Probably like most authors, I've always had some writing project or other on the go – from dreadful children's stories to creative missives to the milkman. When the family suffered a bereavement, I suddenly started to write poetry even though I'd never been a particular fan – not serious stuff, as you might reasonably imagine, but mostly humorous.
More or less for my own amusement, I was writing a how-to book on composing basic poetry, when I read of research undertaken at Bristol Royal Infirmary, which concluded that creative writing – poetry in particular – had helped patients suffering from depression, anxiety, bereavement and stress, to the extent that over half were eventually able to stop taking their medication. I could recognise that improvement in myself, even though I'd never been under the chemical cosh. Much like you might write a letter or email to someone you're really pissed off with – and probably never send it, because you feel a whole lot better after venting your feelings on paper – writing poetry can be a means of expressing destructive, negative emotions so that they become impotent. You have written them down, so you are in control.
As Graham Greene said; 'Writing is a form of therapy; sometimes I wonder how all those who do not write, compose or paint can manage to escape the madness, melancholia, the panic and fear which is inherent in a human situation.'
I rehashed my masterpiece to include the research findings and sent it off to the Submissions Editor at Hodder Stoughton. Though she said I'd 'taken her breath away', (I think she meant it as a compliment) ultimately it wasn't for them, but she asked me to write a novel and let her see it. I decided on crime, because that is mostly what I read for pleasure – too bad the editor was made redundant before I had got as far as typing The End, but it didn't stop me plugging away.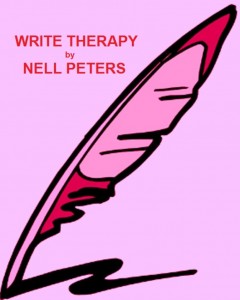 I recently revised Write Therapy, incorporating snippets of what I learned when I returned to uni to read Psychology and Sociology. It now reclines on Amazon KDP – if you mention poetry to publishers in general, they tend to suck air in through their teeth and shake their heads meaningfully, in much the same way that car mechanics do when they sense a hopeless auto-dunce in their midst, just waiting to be led to the slaughter.
One of the exercises in Write Therapy is to write as someone else. I have had a character named Bazil Bratt knocking around in my head for years – he uses his way with words as a form of therapeutic escapism from a pretty miserable existence, although at eight or nine he's probably far too young to realise that. He writes about things he has seen or done at school or home and drifts off into his own little world, where nothing can touch him. Writing is his creative armour, his defence mechanism.
Grub's Up
School dinners are disgusting
All lumpy, green and gooey
I don't know what we had today
But it was very chewy
The standard of the cooking
Gets worser everyday
The bins are fit to burst by one
As we throw the muck away
The local pigs are laughing
They get such a lot to eat
Well, they're welcome to my dinner
'Cos it smells like cheesy feet
Birthday Boy
It was my birthday yesterday
and the coolest gift has come my way
a whoopee cushion! It does loud farts
and I've got placing it down to an art
When Granny came to birthday tea
I sat her down right next to me
The foulest noise then filled the air
(it was under the padding, on her chair)
Poor Granny bowed her head in shame
I was delighted with this game!
But as Gran turned the brightest red
My rotten Mum sent me to bed
Season of Goodwill
The Nativity Play didn't go too well
in fact, it was a big disaster
The scenery fell right off the stage
and landed on the Headmaster
We could have coped and covered that up
if it hadn't been for the lighting
a spotlight blew and frightened the Mayor
then he and Joseph started fighting
Peace and Goodwill to All Men – maybe
but not in our school hall
The audience rose and rolled up their sleeves
and the play ended up in a brawl
Beanz Meanz Farts
Monday, we had beans for tea
(we had no bread for toast)
But it didn't matter, we were quite content
seeing who could fart the most
First Bern let rip – a noxious pong
that scored eight out of ten
but the big surprise was the amazing noise
that came from Little Ben
Easter Bun
That Easter Bunny should get the sack
He forgot our eggs, but didn't come back
To apologise and give us the chocs
May myxomatosis rot his socks
It's not as though he's overworked
Just once a year the little jerk
Has to hop around delivering the loot
If he can't manage that, then give him the boot
Dad's Stir
Our Dad is doing porridge
No, not the cereal kind
He's gone to jail for many years
And left Mum in a bind
But she is very lucky
She has we four young men
If we could just dig up Dad's loot
We'd not need him again
We'd fly off to the sunshine
For unlimited ice cream
But 'til Dad coughs and draws a map
We sit and freeze and dream
Ralph
Our dog called Ralph is brainy
He's qualified in Woof
He doesn't have a girlfriend, though
I think Ralph is a poof
Nitty Nora
The Nit Nurse came to school today
She looked through all our hair
But I've no head lice, so she says
Well! I don't think that's fair
I could train them to do circus tricks:
Acrobatics and trapeze
Wait! Another plan has come to me
I could always breed cat fleas
And finally, returning to every small boy's favourite subject: farts;
The Bum's Rush
The laughs and guffaws had turned to screams
When my brother was playing with chums
I rushed to his room to see why the fuss
And saw flames attacking his bum
I scooped up the duvet, to smother the fire
(He was lucky I got there so fast)
No real harm done, though his pants were destroyed
And he had blisters all over his arse
The aim of their game was to fart and ignite
But my brother's a dense little brat
He didn't remove his underwear
And his friends set fire to that
I don't think Carol Ann Duffy is losing any sleep …
Perhaps I should go, before the men in white coats catch up with me.
Write Therapy – also written under my pen name Nell Peters, can be found at:
My currently crime novel, By Any Other Name, published by Accent Press, can be found at: viewBook.at/By_Any_Other_Name_by_Nell_Peters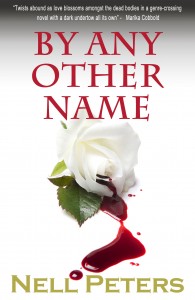 Thank you again, Jenny!
***
Wonderful blog! Love the poems!
Happy reading,
Jenny xx