I am thrilled to be welcoming Julie Frayn back to my site today. Today Julie is discussing what writing is. I have to say, she has nailed it for me! How about you?
Over to you Julie…
Writing is… a warm puppy?
I have a day job. It's a lovely job that I'm very good at, at a wonderful organization (charity, theme park, museum, shopping and great food – and a full-size steam train – all rolled into one. Can't beat that).
In my spare time, I write. Now, that makes it sound like writing is my hobby. Oh, no. It's so not.
The writing's the thing. I'm talking THE THING! Get it? But the rest of life finds ways to throw roadblocks up, to prevent accomplishment of THE THING.
There are dishes to do, children to support, laundry and cooking and vacuuming and other such drudgery. As Alzheimer's eats at my mother's independence, she needs more of her family's time to ensure she stays in her home. There's that day job, of course, along with a myriad of other priorities that keep me away from what I wish was my true full-time career. (That would be writer, in case it wasn't clear).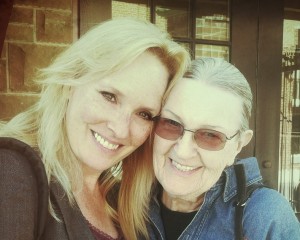 So on days like this, where responsibility is tugging at me to visit Mom, where the taxes have yet to do themselves (stupid taxes), where I have too much to do and not enough hours in the day, I wonder if it's time to quit writing.
Oh, hell no.
Why not? Because this is what writing is to me.
Writing is red.  It is the stuff of life, the crimson that flows through my veins.  It is that spark of color in a neutral room.  It is scarlet patent leather stilettos punctuating a black suit.
Writing is my third child.  A child that embodies all the characters I love.  All the broken souls (the ones I broke on purpose for the sake of story) whom I can't hug in person, whose hair I can't stroke and tell them it's going to be all right.  Because, for some of them, it never will be.
Writing is release.  To quote the Red Hot Chili Peppers song, My Friends, release is peace.  Finding the right combination of words, the perfect sentence, prompts me to moan yes, yes, yes at my monitor. It hits the writing g-spot. Some days I have multiple literary orgasms.  But I am only temporarily sated. I always hunger for more.
Writing is solitude.  It is me time.  Better than any spa day.  Better than shopping.  No, really.  It is that time I can be crazy in private, sing at the top of my lungs, pace the floor and swear at my computer, then pet the screen in apology because, really, is it the computer's fault when I can't get it right?  When I do that stuff in public, people look at me funny.
Writing is connection.  When I write, I touch others.  Not in a creepy, get your hand off my thigh before I scream, kind of way. Virtual touching. Emotional touching. Get inside their head and make them feel something they didn't expect, touching.
Writing is hope.  It is everything I am not.  Everything I am afraid to be.  Everything I can be.  Everything I will be.
Writing is breath.  Without it, I fear I may die.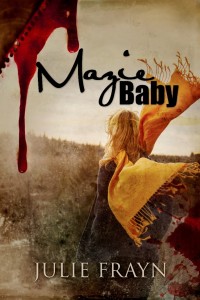 Links
Amazon US http://www.amazon.com/Mazie-Baby-Julie-Frayn-ebook/dp/B00KGMJ79M
Amazon UK http://www.amazon.co.uk/Mazie-Baby-Julie-Frayn-ebook/dp/B00KGMJ79M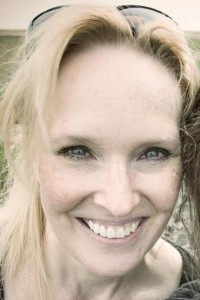 Bio
Julie Frayn pens award-winning novels and short stories that pack a punch. And a few stabs. She has published three novels and two short, short story collections. Suicide City, a Love Story won two gold medals in the 2013 Authorsdb cover contest, It Isn't Cheating if He's Dead won the Books and Pals 2014 Readers' Choice award for women's fiction, and Mazie Baby was named to three Best of 2014 lists by Suspense Magazine, IndieReader.com, and Readfree.ly and is currently nominated for a Big Al's Books and Pals Readers Choice Award in Women's Fiction. You can vote for her here if you like! http://booksandpals.blogspot.ca/2015/03/2015-readers-choice.html
A bean counter by day, Julie revels in the written word. When she is not working or writing, she spends as much time as possible with her two children (grown adults, really), while they still think she's cool.
Social links:
Website/blog:  http://www.juliefrayn.com
Twitter:  http://www.twitter.com/JulieFrayn
Facebook:   http://www.facebook.com/juliebirdfrayn
Google+ :  https://plus.google.com/+JulieFrayn
Pinterest: https://www.pinterest.com/juliefrayn/
Amazon:  http://www.amazon.com/author/juliefrayn
****
Many thanks Julie- brilliant post!
So, lovely readers- what s writing to you?
Happy reading,
Jenny x