I'm delighted to welcome Grace Lowrie over for a cuppa and a slice of cake today- not to mention a chat about her latest book. Why not go and fetch a drink and join us..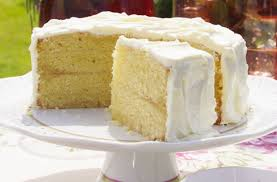 Thank you so much for having me on your fabulous blog, Jenny!
What inspired you to write your book?
For several years I worked in a garden centre and as a garden designer; transforming other people's outdoor spaces. It was a wonderful experience and made me aware of how the simple act of gardening can help to ground and restore people. I wanted to write a love story using the healing power of green places to bring two characters together – thus Safe With Me was born.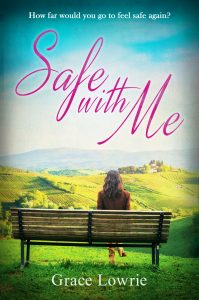 What type of research did you have to do for your book?
I wish I could say that I scrupulously researched every aspect of my story before writing it, I admire those authors who do, but the truth is I don't have that much patience. I consciously spent time sitting writing in a greasy spoon, to get a feel for my character's working life, but for the most part I relied on past experiences – such as working in a garden centre – and my vivid imagination. Thankfully writing fiction allows for a certain degree of artistic licence.
Which Point of View do you prefer to write in and why?
The three novels in The Wildham Series were all written in first person. They are classed as Women's Fiction because of the darker issues covered, but I conceived the stories as romances and writing in the first person feels comfortable in that genre. My chapters alternate in POV between the two lead characters, which was both fun and challenging and will hopefully help readers to put themselves into the story.  Conversely the very first novel I started writing (and still haven't finished) is primarily not a romance and is written in third person to give a slightly removed, overview feel. But even for my first attempt I didn't make life easy for myself – the POV is inner limited (where the narrator can see inside just one character's head) but the chapters alternate between four different character POVs. Perhaps it's not surprising I still haven't finished that book! In short; I write in whichever POV feels natural for the story I'm writing.
 Do you prefer to plot your story or just go with the flow?
I'm definitely a plotter. Organised and tidy by nature, though not obsessively so, I find a certain amount of control helps keep anxiety at bay. I'm in awe of pantster authors who can just start writing without any clear idea of where they're going or how they'll get there – it must be like having a superpower! Before I start writing I need a firm feel for my characters and a beginning, middle and end planned out – especially the ending because I love a good twist.
What excites you the most about your book?
The powerful, almost magical, quality of a close bond forged in childhood. Safe With Me is the story of two souls finding their way back to each other against all odds.
Blurb-
How far would you go to feel safe again? 
Abandoned as children, Kat and Jamie were inseparable growing up in foster care. But their bond couldn't protect them forever. 
From a troubled upbringing to working in a London greasy spoon, Kat's life has never been easy. On the surface Jamie's living the high-life, but appearances can be deceiving. 
When they unexpectedly reunite, their feelings become too intense to ignore. But as secrets come back to haunt them, are they destined to be separated once more?
***
Buy Links:
Safe With Me will be published on 22nd June 2017 and is available to pre-order:
https://www.amazon.co.uk/dp/B071F2QZB7  
https://www.amazon.com/dp/B071F2QZB7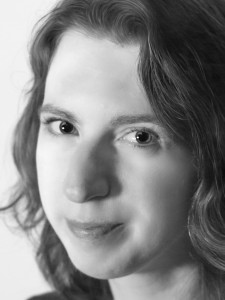 Author Bio and links:
Grace Lowrie has worked as a sculptor, prop maker and garden designer. She published her debut romance Kindred Hearts in 2015.
A lover of rock music, art nouveau design, blue cheese and grumpy ginger tomcats, Grace is also an avid reader of fiction – preferring coffee and a sinister undercurrent, over tea and chick lit. When not making prop costumes or hanging out with her favourite nephews, she continues to write stories from her Hertfordshire home.
 http://www.gracelowrie.com/blog
http://www.facebook.com/GraceLowrieWriter
http://www.twitter.com/gracelowrie1
http://www.pinterest.com/grace_lowrie
https://www.instagram.com/grace_lowrie/
https://www.goodreads.com/Grace_Lowrie
https://www.amazon.co.uk/Grace-Lowrie/e/B00UNCPYCY
***
Many thanks for stopping by today Grace.
Happy reading everyone
Jenny x