It's interview time. This week I'm chatting to Kerry Watts about her serial killer inspired story, Into Darkness
What inspired you to write your book?
For as long as I can remember I've had a bizarre fascination with serial killers. I wanted to write a book that delves into the mind and behavior of one of the most well known of these. Ted Bundy's behavior and crimes have both intrigued and terrified me in equal measure. The character, Paul Gregory, from Into Darkness, is like Bundy in many ways. I wanted to write a book that I would like to read.
What type of research did you have to do for your book?
The research for Into Darkness by spending a seriously long time watching footage of interviews Bundy gave over the years before his execution. I looked for his every mannerism and movement to get an idea of what he was saying non-verbally because what he expressed verbally was in no way the whole story. Another good form of research is to interact with friends on social media to grasp how far to push the boundaries in my writing. There are some topics I would never entertain.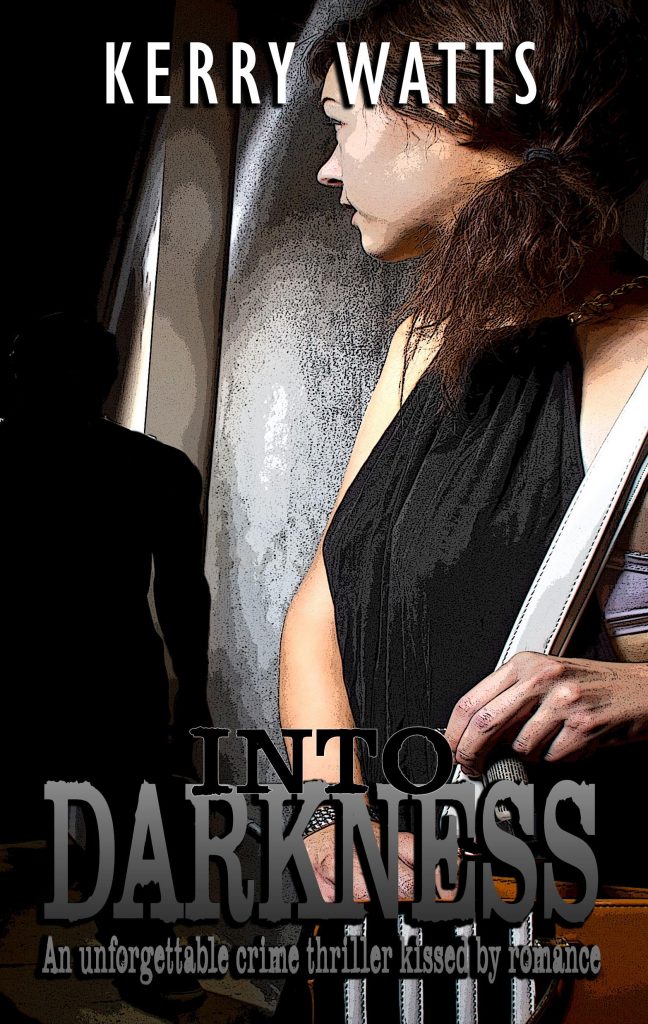 Which Point of View do you prefer to write in and why?
I'm a storyteller rather than a wordsmith, so I find my default setting to be third person past narrative. It feels more natural to me. Perhaps it's the gossip in me that makes that easy!
Do you prefer to plot your story or just go with the flow?
I begin with a plot in several notebooks sometimes, but I do tend to wander because other ideas and scenarios hit me later. Characters have even died unexpectedly on me. The buzz of a new idea is so exciting and if I can't get my hands on a notebook to scribble in it's uncomfortable. I need to write. Writing makes happy. It's an escape.
What is your writing regime?
My writing day pretty much plays out like this. My son goes to school, I make my own breakfast and usually watch something like 'Most Haunted' while I eat. (The temptation to binge watch it is hard to resist at times.) I then check my social media which can sometimes be hard to tear myself away from. I will promote some of my books before putting kettle on again for my 4th cup of tea. It is with this tea in hand I start the day's writing, which is approximately 2000 words, but that target is not set in stone. I prefer to aim for 10000 words a week. Sometimes I write more. Sometimes I write less.
What excites you the most about your book?
The other aspect of Into Darkness that excites me is the romance element. This is book one of my DI Joe Barber series and it is in this book he meets the love of his life. No spoilers but their introduction to each other is definitely not conventional. The book does have several adult scenes, but these are necessary to evolve the relationship towards the shocking conclusion.
If you were stranded on a desert island with three other people, fictional or real, who would they be and why?
The first person would be my 11-year-old son for sure. He has the craziest sense of humour and personality. He is a young actor and gaining a following on Instagram, so he could post our exploits on the island I'm sure. The second person would be the character Dexter Morgan because he is the best fictional character ever created. I guess my fascination for serial killers makes him appeal to me. The final person would not be a person but a horse. The race horse Secretariat. Being able to spend time in his company would be awesome as my other obsession is horse racing.
Anything else you'd like to share with us?
I have a secret! I write erotic romance fiction under a pen name. Ssh! I also once tried acting but found it wasn't for me. Film totally bombed anyway!
Links
https://www.facebook.com/KerryWattsAuthor/
http://kerrywatts.simplesite.com/
https://www.amazon.co.uk/Kerry-Watts/e/B01F7D6T5E/ref=ntt_dp_epwbk_0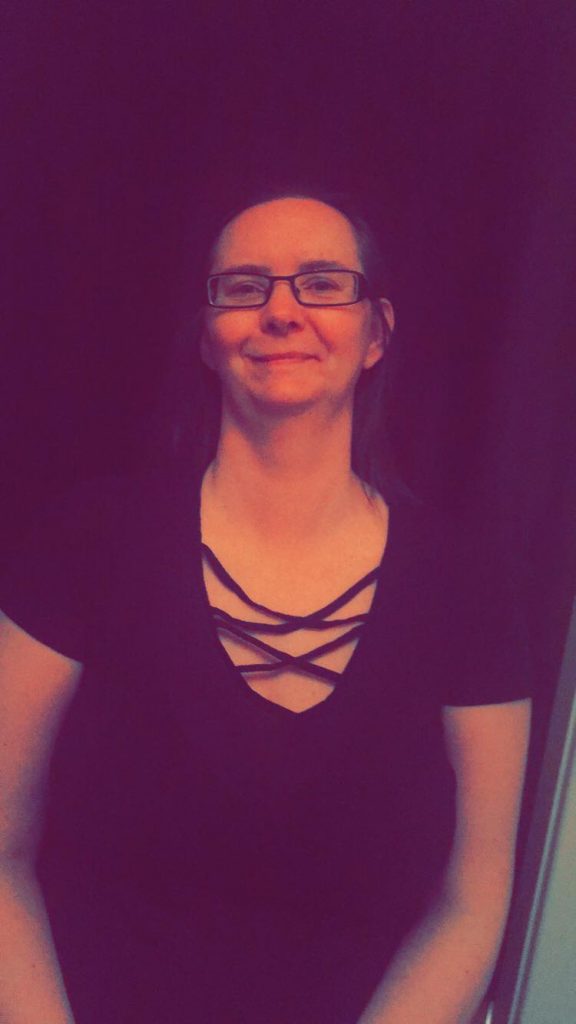 Bio
Kerry Watts was born and raised in Perth and can still be found living in rural Perthshire with her family. She also shares her home with an elderly Border Collie named Misty, a hamster named Buttercup and Domino, her orange Rex house rabbit who is more trouble than a naughty puppy.
She was inspired to pick up a pen and begin scribbling after reading Isla Dewar's novel, Giving up on ordinary, when she devoured it and thought 'I quite fancy doing that' – so she did. She's been writing for over twenty years but only began sharing her work two years ago. Writers who have inspired her since have been Jeff Lindsay, the creator of her favourite fictional character, Dexter Morgan and Stephen King. She listens to loud nineteen eighties rock when she is writing and for that she is unashamed. She loves Heart, Vixen and Richard Marx among others and wonders where the skinny rock chick she once was went to. She loves going to comedy gigs and binge watching episodes of her favourite shows on Netflix. She also loves dunking digestive biscuits in a sweet tasty brew.
She once tried her hand at acting but it wasn't for her. She prefers to create the characters rather than be them. When she's not writing she loves spending time on her other passions which are Rescue dogs and Horseracing. She has been involved with a couple of dog rescue charities over the years and is a passionate advocate of the adoption of unwanted dogs. Racehorses stir her soul and the sight of a thoroughbred thundering down the track at over forty miles an hour brings a lump to her throat and tears to her eyes. One day she is going to buy a Racehorse and call him Dexter King.
Her years as a psychiatric nurse and her experiences there often find a place in her books. Forensic psychiatry being her main field of interest. She loves to push the boundaries of the nature versus nurture debate. She wants her readers to question their previous perceptions of what and who is good and evil.
***
Many thanks for dropping by today, Kerry,
Happy reading,
Jenny x