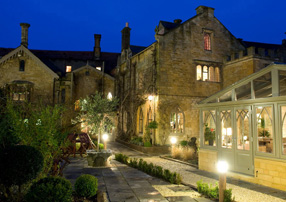 I am flattered, honoured, and delighted to have been invited to be a member of the panel at the following event- with Katie Fforde no less- at the stunning Manor House Hotel, Moreton-in-the Marsh, Cotswolds.
Diary of Events at The Manor House Hotel, in conjunction with Richard Kemp from Books Yule Love
Thursday 12th February
With a choice between two great guest speakers:
Join Katie Fforde and panel for an evening of Love,
Life and Great Women Writing
Ticket Price £25
Katie Fforde
Ever since Jane Austin first published, novels
of love, life and social complexity have
dominated British reading. Best-selling
Cotswold author Katie Fforde effortlessly
reinvents the modern romantic novel's appeal
with the light touch and great voice she brings
to each of her works. Award-winning, crosscutting
novelists Jenny Kane and Alice Raine
join their wit, wisdom, wonder and worth to
Katie's for an unforgettable evening of great
British writing today.
Admission includes a glass of wine and Katie Fforde's new hardback
'A Vintage Wedding'. New hardbacks and classic paperbacks from Katie
& co. are available at heart-melting prices for on-the-spot signing!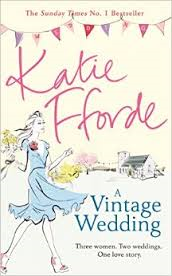 ****
I have been a massive fan of Katie Fforde since I first read her wonderful novel, 'The Rose Revived', so you can imagine how excited I am to be taking part in this event.
With Accent Press manager and owner, Hazel Cushion, hosting the panel, and Alice Raine bringing in a hint of hot romance, it is going to be a wonderful evening in a gorgeous Cotswold setting- so fitting for me after the best selling success of Christmas in the Cotswolds!!
Tickets can be booked now from-
The Manor House Hotel, High Street, Moreton-in-Marsh,
Gloucestershire GL56 0LJ
Tel: 01608 650501 Email: info@manorhousehotel.info
www.cotswold-inns-hotels.co.uk/manor
We would all love to see you there!
Happy reading,
Jenny x