I am honoured today to have the wonderful Tricia Maw as my guest- writing her very first guest blog! Many thanks for taking the plunge into guest blogger-dom with us today!
Over to you Tricia…
First, I'd like to thank Kay for inviting me on to her blog.
This is a first for me as I've never blogged before. I know! I should move with the times but, and those who know me may not believe this, I hate talking about myself!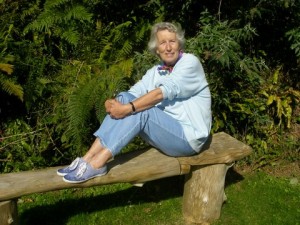 Anyway, here goes:
NO MORE SECRETS was written about 20 years ago when I was convinced I was going to make my fortune writing for Mills & Boon. I spent one long, hot summer lying in my garden in leafy Warwickshire reading nothing but M&B's and telling myself it would be easy. How wrong I was!
I was also doing a WEA course in Creative Writing in Leicester at about the same time as a lot of new women's magazines were appearing and wanting short stories. Again, I thought this would be easy and also instant. Again, I was wrong!
The year after I finished the course, I moved to Devon and joined the local Writers Group. I soon found out how lucky I was – and still am.
Brixham Writers is an exceptional group of people who all write commercially. One of the original founders of the group is Anne Goring who has had several historical Sagas published by Hodder Headline. She also writes lovely stories for Woman's Weekly. Kate Furnivall is a bestseller with LittleBrown and Linda Mitchelmore has sold many, many stories as well as her novels with ChocLit. And there are lots more of us.
A few months after joining this wonderful group I sold my first story to Woman's Weekly and then went on to sell quite a few to TAB's Fiction Feast, as well as most of the other magazines.
I've also got a short story in SHIVER, a collection of spooky stories published by Accent Press and I'm in their Christmas collection WISHING ON A STAR – both are available on Amazon Kindle.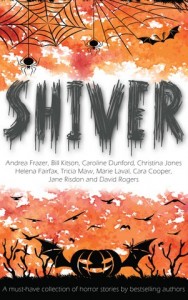 Meanwhile, I'd finished my M&B, sent it out, had it rejected and started about 6 other ones, never getting beyond Chapter I.
Then, a couple of years ago M&B (yes, them again) started something called New Voices on line where you could submit the first Chapter of your novel. I promptly dusted off NO MORE SECRETS, which had gone through a couple of name changes and several re-writes, and submitted it. They had over 1100 entries and, although I didn't win (obviously) I did get on the long list and they asked if they could critique it on-line. The feedback was so positive that a good friend suggested I send it to AudioGo who bought it straight away. So you can imagine my utter despair when, 4 months later, they went into liquidation!  Determined not to give up, I sent it to Accent Press (I had met Hazel some years previously) and to my delight, it was published in June last year under their new line Accent Amour. I am now working on my second.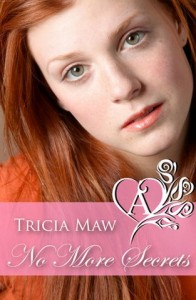 Here is an extract from NO MORE SECRETS. The inspiration was the view from my window in Brixham which looked across the harbour to the site of an old boatyard where a marina was being built. I imagined my heroine. Charlotte Pascoe, returning home to work with her father in the family boatyard, only to discover he is about to the sell the site to Raphael da Silva, a property developer.
'Good morning, Charlotte. You look as delectable as ever' Raphael's eyes travelled lazily over her body, one eyebrow raised as he took in the severity of her clothes, before turning back to the marine prints he'd been studying. 'These are delightful. Where did you find them?'
'Matt gave some of them to me,' she answered uncertainly, unsure how long his apparent good mood would last. 'The others I bought myself.'
'I'm glad to see you're settling in. Have you been busy?'
'Yes,' she smiled, relaxing slightly. 'But I'm enjoying it.'
'What were you doing with James Hammond last night?'
His abrupt change of subject caught her off guard. 'I don't think that's any of your business.'
Two strides and he was hard up against her. Her body imprisoned between his and the desk. He undid the single button of her jacket at the same time as his mouth came down  against hers, demanding a response. His kiss was brutal but his hands were gentle, slowly caressing her skin through the soft silk of her blouse. As they reached the swell of her breasts she stiffened, trying to move her head. He raised his lips briefly, his eyes glittering. 'Don't fight me, Charlotte,' he breathed against her mouth before his lips descended again. She felt his hands close round her breasts and, very deliberately, his palms circled her nipples until they rose into hard peaks.
****
NO MORE SECRETS by Tricia Maw is published by Accent Press under their Amour line and is available as a ebook on Amazon – price .99p or as a paperback also from Amazon and Amazon.com
Many thanks, Kay
Triciax
(A website your readers might like to look at is: https://brixhamwriters.wordpress.com)
****
Many thanks Tricia- a fabulous blog!
Happy reading everyone,
Jenny x