This week I'm extremely excited to welcome the brilliant Mandy Baggott to my place as part of the #blogtour, for her latest release, A Perfect Paris Christmas.
Over to you Mandy…
Thank you so much to Jenny for having me on the blog today! I am so proud to introduce my latest festive read, A Perfect Paris Christmas.
This story brings together some of my very favourite things, so let me quickly introduce them:-
Keeley Andrews – A sweet, caring heroine who feels like a friend
Ethan Bouchard – A super-hot French hero
Paris – The French capital at Christmas time with its delicious food, uber-cool shopping and, of course, the magical Eiffel Tower
Pepe – an unexpected feathered friend
Romance – A love story I hope will tug at your heartstrings but also give you all the feel-good!
Enjoy!   Mandy xx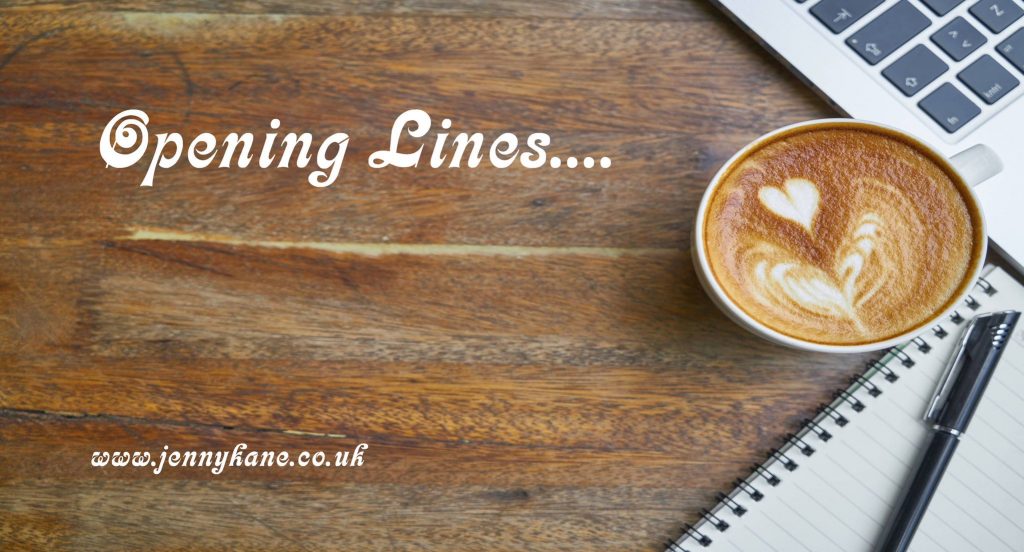 Blurb
United in grief. Pushed apart by tragedy.
Keeley Andrews knows more than anyone that you only live once. So when she receives an invitation to spend two weeks in Paris, all expenses paid, she jumps at the chance.
Ethan Bouchard has had the worst eighteen months of his life. He's ready to give up on everything, including his hotel chain. So when he meets Keeley, it simply isn't the right time.
As Keeley and Ethan continue to bump into each other on the romantic Parisian streets, they can't help but wonder whether this is fate telling them to let go of the past and leap into the future…
Head to Paris this Christmas and fall in love under the lights of the Eiffel Tower with best-selling author, Mandy Baggot.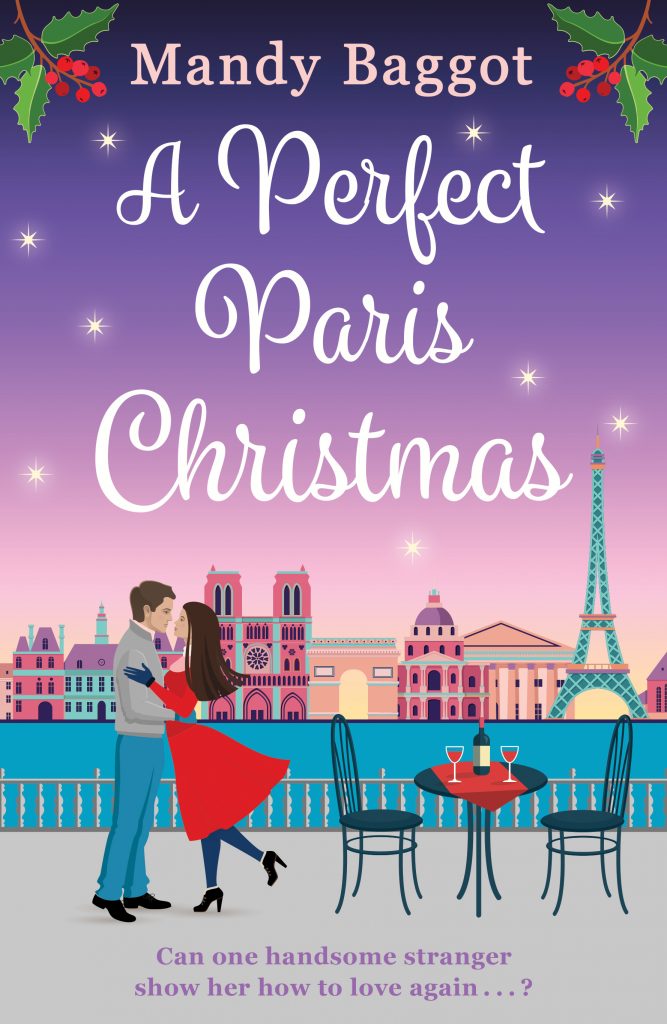 First 500 words…
Chapter One
Kensington, London
November
'Duncan, not that awful disco ball of your mother's again! Please, I beg of you. Last year it gave Lydia Mumford some sort of aura migraine before I'd even served the Waitrose arancini,' Lizzie Andrews said, raising her eyes and glaring at her husband who was stood precariously at the top of a stepladder. He was about to fix the large revolving silver sphere to a hook above the kitchen island where, on the hob, something containing cranberries was simmering.
Twenty-six-year-old Keeley hid her face in her mug of super-hot, extra-strong coffee and tried to stop a laugh from escaping her lips. Her parents' conversation over her long-since-passed-away gran's festive regalia had been treading the same path since the decorations had been left to them in the will. Her mum had always insisted it was because the old lady never liked her.
Joan loathed me. Loathed me, Duncan. Right from the get-go. Ever since the first time I came to your house with peonies for her and she shoved them in an empty tin of Heinz beans as a vase. That was when the die was cast.
But Keeley liked the decorations. None of them matched together – there were vibrant purples and emerald-greens alongside 1980s-style robots swinging on bunting and Chinese paper lanterns that probably should have caught alight long ago. At first glance, they might not seem to correlate, but somehow they worked. Her sister, Bea, had loved them too. Bea would always be fighting their dad for use of the ladder, having somehow actually worked out complicated things about balance, or the optimum angle to enable the globe to spin in a completely symmetrical way that would please Lizzie's need for order. Bea had always plunged into things with full-on gusto but never without the knowhow to back it up.
Thoughts of her little sister made Keeley's heart squeeze and she took another sip of the coffee before the toaster popped with the crumpet she was cooking.
Lizzie shook her brown curly hair and sniffed, nose in the air like a prized perfumier. She dropped the pinecones she was painting to the newspaper-covered work surface. 'What's that smell?'
'Is that one of those giant crumpets I bought yesterday?' Duncan asked, grinning down from the ladder, both hands still holding the whole giant reflective world in his hands.
'Yes, it is,' Keeley replied, trying to wiggle the large crumpet out of the sleeve of the toaster. She had got it in without too much effort, but now it seemed it was impossible to remove.
'Keeley!' Lizzie exclaimed in horror. 'A giant crumpet!'
'Would you like one, Mum?' Keeley asked. The crumpet still wasn't moving and with every pull she was shaving the outer crust away from the body of it. It wasn't going to stay 'giant' for long if it kept this up.
'What you putting on it, Keeley?' Duncan asked, tongue sticking out of his mouth, eyes concentrating hard on the hook on the…
***
Pre-order links:
Amazon: https://amzn.to/2MpVrh4
Kobo: https://bit.ly/3072QtL
Google Play: https://bit.ly/3gOPHvv
iBooks: https://apple.co/2D35zuK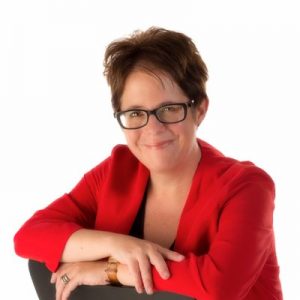 Bio
Mandy Baggot is an international bestselling and award-winning romance writer. The winner of the Innovation in Romantic Fiction award at the UK's Festival of Romance, her romantic comedy novel, One Wish in Manhattan, was also shortlisted for the Romantic Novelists' Association Romantic Comedy Novel of the Year award in 2016. Mandy's books have so far been translated into German, Italian, Czech and Hungarian. Mandy loves the Greek island of Corfu, white wine, country music and handbags. Also a singer, she has taken part in ITV1's Who Dares Sings and The X-Factor. Mandy is a member of the Society of Authors and lives near Salisbury, Wiltshire, UK with her husband and two daughters.
Follow Mandy:   
Facebook: @mandybaggotauthor
Twitter: @mandybaggot
Follow Aria
Website: www.ariafiction.com
Twitter: @aria_fiction
Facebook: @ariafiction
Instagram: @ariafiction
***
Many thanks for visiting today Mandy. Wishing you good luck with your new novel.
Happy reading everyone,
Jenny xx