For this week's Opening Lines I'm delighted to welcome Kelly Florentia, with the first 500 words from her romantic suspense novel, Her Secret.
Over to you Kelly…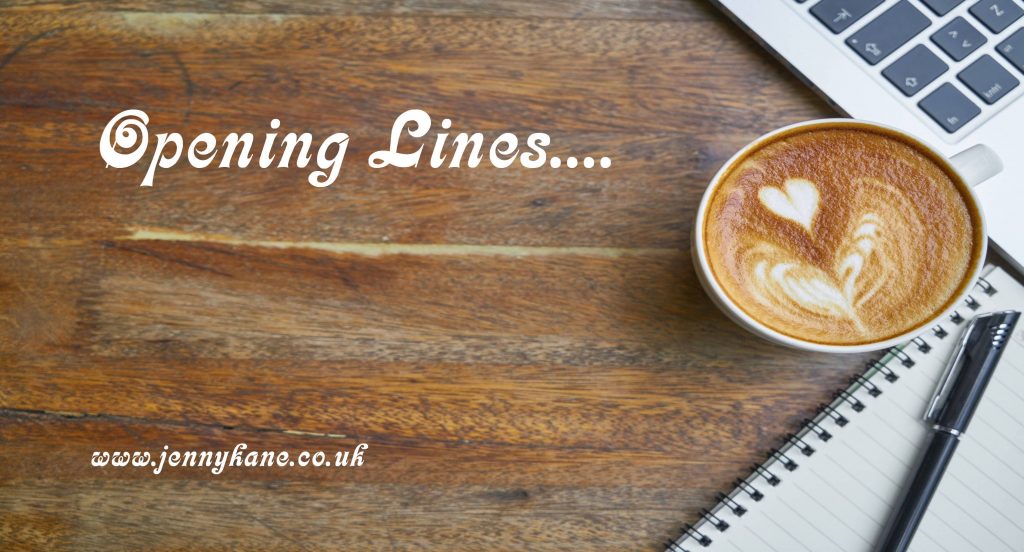 Her Secret is the sequel to my second novel, No Way Back, and follows the ups and downs of girl-about-town, (well, woman-about-town, she's forty-two), Audrey Fox. The book is set in affluent Muswell Hill, north London. It's a romantic suspense novel with a thriller edge. It's about the consequences of rushing into a marriage, secrets, lies, obsessions and….shoes! Although Her Secret is part of a series it can definitely be read as a stand-alone novel.
BLURB:
You know something.
You can't share it.
You can't discuss it.
You can't stop thinking about it.
Audrey Fox never thought she'd tie the knot, especially after wasting eight years of her life with a man who couldn't commit. But at the age of forty-two, fate throws her a lifeline and she finally has it all; gorgeous husband, thriving career, beautiful family and fabulous friends. Life couldn't be better….until someone tells her a secret at a boozy dinner party; something that she wishes she could unhear; something that could wreck lives.
Burdened by the secret, Audrey's perfect life begins to spiral out of control and the cracks begin to show. She longs to tell her husband but is fearful of the consequences; she's desperate to discuss it with her friends, but her hands are tied. Then one morning, on impulse, Audrey does something drastic, but will she live to regret it? Because there's no smoke without fire and everyone has secrets…don't they?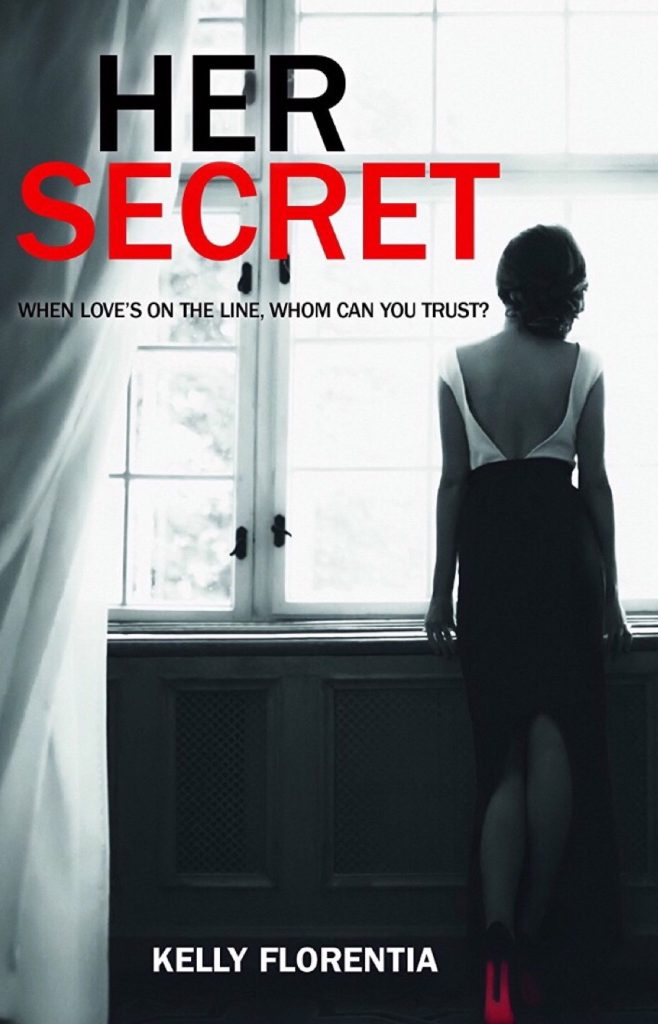 FIRST 500 WORDS – HER SECRET
IF YOU COULD TURN BACK TIME, WHAT WOULD YOU DO DIFFERENTLY? I stare at the swirly white writing set against the backdrop of a sunset in wry amusement. It's just the type of thing you'd expect from Vicky, right up her street. I heart my sister-in-law's Instagram post, just to show my support, notching up her likes to thirty-six. She'll love that. I don't bother adding a comment to the twenty-four already listed. I'm not into dwelling on the past, not anymore. I've let go–moved on. I'm a new woman now with a new name.
I slide my thumb up lazily, a picture of a fluffy cat fills the screen followed by a bouquet of flowers, then a photo of my gorgeous nephews with George, my brother, looking awful, eyes half closed, mouth ajar. George will have a fit when he sees it. I laugh as I pinch the screen to zoom in, but as I gaze at their familiar faces on my iPhone, curiosity burns in my chest like a hot rod. I flick back to Vicky's meme and click on 'View all 24 comments.' A quick peek at what her followers think won't hurt, will it?
Comment 1: I'd stay on at school – Did that and came away with two A levels, not a great help in my job as a junior web designer but nice to have all the same.
Comment 2: I would have had my kids later in life – Of no interest.
I slide my thumb up the screen. Comment 3 (from someone called xx_timetraveller_x99): I'd travel more – I'm not that keen on flying, to be honest. The furthest I've travelled is the four and a half hour flight to Cyprus, and that was only to visit my parents, because, much too my protest, they retired there earlier this year. But no sooner had I waved them off at Heathrow Airport blubbing hysterically like a five-year-old child abandoned by her parents, than I was sipping a vodka and tonic on a British Airways flight to Larnaca. Pathetic, I know, for a grown, married woman. What can I say? I miss them terribly.
Comment 4: I'd have started using anti-wrinkle cream as soon as I could read! – I snort at that one. I suppose we'd all like to turn the clock back where youth is concerned. Although, thanks to my mum's genes, I'm often told I look much younger than my forty-two years. I certainly feel it.
I read the next few comments with a smile on my face. Vicky's got some amusing friends, no wonder she spends so much time on social media, despite my brother's protests. But it's the eighth comment that catches my attention. That makes me sit bolt upright in my seat.
Comment 8: I wouldn't have rushed into marriage. The writing becomes a blur and I have to blink a few times, then as I glance up at the road I cry out in horror. "Watch out!" My mobile phone…..
***
Buy a copy from Amazon https://www.amazon.co.uk/Her-Secret-page-turning-sequel-Back-ebook/dp/B07CK9JHM1/ref=as_li_ss_tl?ie=UTF8&linkCode=sl1&tag=books0c3-21&linkId=0ef3dd3a9d2e1d3c82daf2ed05fb72fb
BIO:
Kelly Florentia was born and bred in north London, where she continues to live with her husband Joe. HER SECRET (2018) is her third novel and the sequel to NO WAY BACK (2017).
Kelly has always enjoyed writing and was a bit of a poet when she was younger. Before penning her debut The Magic Touch, relaunched and updated in 2019, she wrote short stories for women's magazines. To Tell a Tale or Two… is a collection of her short tales. In January 2017, her keen interest in health and fitness led to the release of Smooth Operator – a collection of twenty of her favourite smoothie recipes.
As well as writing, Kelly enjoys reading, running, drinking coffee, scoffing cakes, watching TV dramas and spending way too much time on social media. She is currently working on her fourth novel.
Website: www.kellyflorentia.com
Twitter: @kellyflorentia
Facebook: @KellyFlorentiaAuthor
Instagram: @kellyflorentia
***
Many thanks for your opening lines, Kelly.
Happy reading everyone,
Jen xx