Don't panic- it isn't the end of the month!!
Nell Peters is with me today to share her 'Opening Lines' rather than her bloggish wisdom. So, get cosy to read the beginning of Nell's work in progress- Country Rose.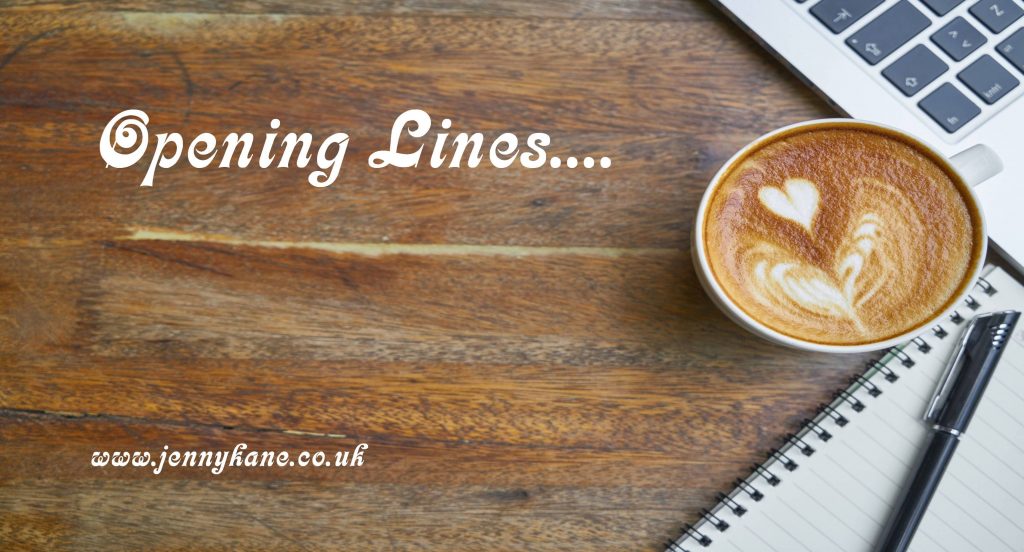 Hello! How strange to be lurking on Jen's blog in the middle of the month. Why am I here? Oh yes, it's Opening Lines …
I've chosen Country Rose, the third book in a psychological/crime series and a work in progress – although in truth, the progress bit has been somewhat lacking over the last year or more. My protagonist is DCI Rose Huntingford, an atypical murder detective who'll not see forty again and who wages a constant but losing battle with her weight, amongst other things. I'm very fond of her.
The real Rose was my paternal Great Grandmother, born in Kingston upon Thames workhouse in 1876. She and her single mother – also Rose and also born in the workhouse – must have experienced an unimaginable degree of poverty and hardship in those patriarchal Victorian days of extreme inequality. However, it seems Rose was made of stern stuff because she pulled herself up by the bootstraps and married a wealthy landowner. Well done her! The only picture I have of Rose is when she's in her fifties, I would guess.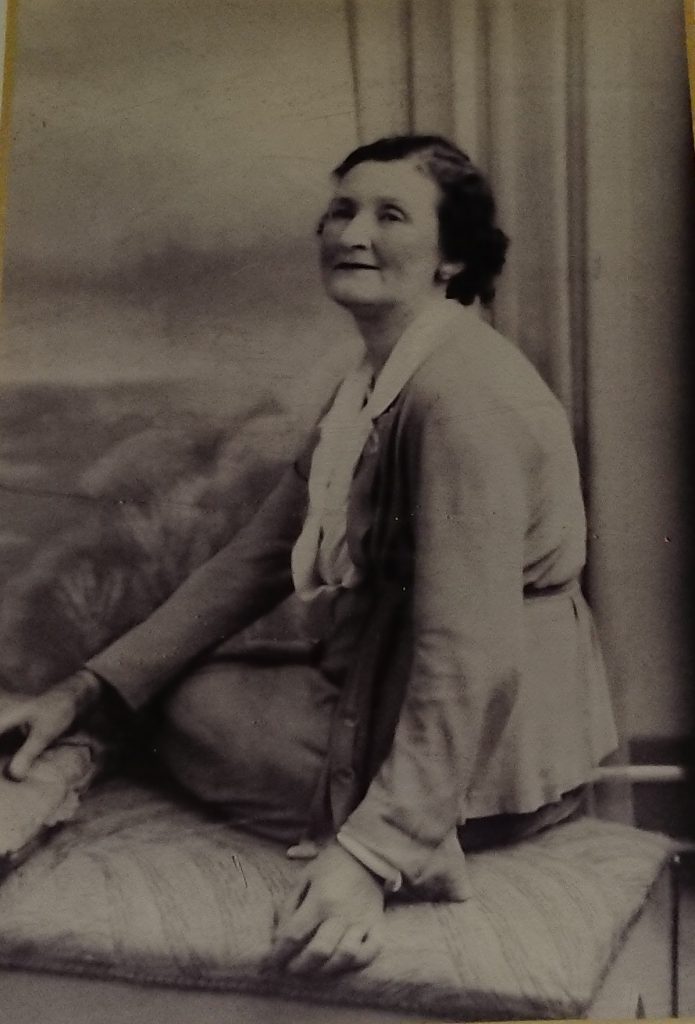 Blurb for Country Rose:
Rose Huntingford has taken a sabbatical following the violent death of a colleague, and rented a cottage away from it all hoping for a quiet life, while dangerously unaware that someone is watching her every move. When an old lag seeks her out to claim he didn't commit the murder for which he was imprisoned, he winds up dead in her garden, before Rose herself is viciously attacked. And his corpse is just the first, as skeletons aplenty fall from cupboards and the past comes back to haunt those who wrongly thought they were safe from detection after so many years.
Because this is a WIP, I have roughed (very rough!) up a cover – use of (non-copyright) image with thanks to www.pixcove.com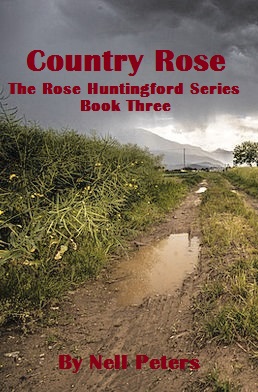 First 500 words…
Glancing up briefly at a sky the colour of a dirty dishrag, Rose tossed a generous handful of bird seed in a low arc, and immediately had to intervene as referee when an unseemly scramble ensued, 'Hey Jasper, ladies first – remember your manners!' When he ignored her, she resorted to flattery, 'You're looking very dapper this morning, by the way.' She could have sworn the cockerel's chest swelled with exaggerated masculine pride.
How typical of the male of any species.
Poking his head around the back door, and giving The Watcher a nasty moment, Drew mock-frowned at her; he didn't need to say 'you know you're talking to the chickens, right?' because his expression did that most eloquently on his behalf. She grinned, shame-faced. 'Can you pass me the bag of meal worms, please?'
He reached back to the counter and lobbed it her way, 'There you go. How come you feed them before me?'
'You are quite capable of getting your own breakfast, whereas Pavlova, Svetlana and Jasper might struggle turning the gas on.'
'There's no hope for you … fancy coming back to bed, take pity on a condemned man?'
She shivered in the cool March breeze and pulled her coat firmly around her girth, 'If you're hoping for a sympathy shag, you're out of luck. I promised to meet Liz in town to have coffee and check over wedding stuff, most importantly outfits.'
Once inside, Drew closed the door behind them, 'Hers or yours?'
'Both – since I'm Best Woman, we should at least co-ordinate.' She dragged her coat off by the sleeves and flung it over a chair back.
'I can't believe she didn't invite me.' His bottom lip jutted like a spoiled child unused to being denied their own way.
Rose shrugged, 'She can't stand you, never could – as you well know, and you really don't help yourself in that respect with your smart-arse remarks – so when I said you'd most likely be out of the country anyway, she didn't bother wasting an invitation.'
'But I'd have been your 'Plus One'! Just an extra flick of the pen away … unless Rob Roy is hoping to dive in there?'
Ah, lovely Rob Carnegie – what are you doing these days?
'For goodness sake, will you drop it – I'll almost certainly go on my own. Have you finished packing?'
'Now you're trying to get rid of me – I know when I'm not wanted.' He sniffed loudly, chronically overacting.
Rose was starting to feel tetchy, a combination of dreading Drew leaving so that she'd be on her own again twenty-four seven, and annoyance at his constant probing – which she accepted was a totally unreasonable reaction, after he'd been such a stellar support to her when she'd hit rock bottom, following Lydia's death. However, she knew deep down that he really did have her best interests at heart and so made a supreme effort to appear bright and breezy, 'Toast and scrambled eggs?'
'If you're sure the chickens won't object?'
***
If the Opening Lines of Country Rose grab you and you'd like to read the self-published prequels, you can find them here:
Double You (Book I)       www.myBook.to/doubleyou
Santa's Slays (Book 2)     www.myBook.to/santa
Thank you for having me, Jenny – great idea for a blog series!
Toodles. NP
***
Thanks Nell! Brilliant as ever.
Don't forget to come back next Thursday for more Opening Lines with Heide Goody
Happy reading,
Jenny xx