Today I'm delighted to welcome fellow author, friend, and co-member of the Wiltshire RNA chapter, Teresa Morgan, to my place to share the first 500 words of Meet me at Wisteria Cottage.
Over to you Teresa…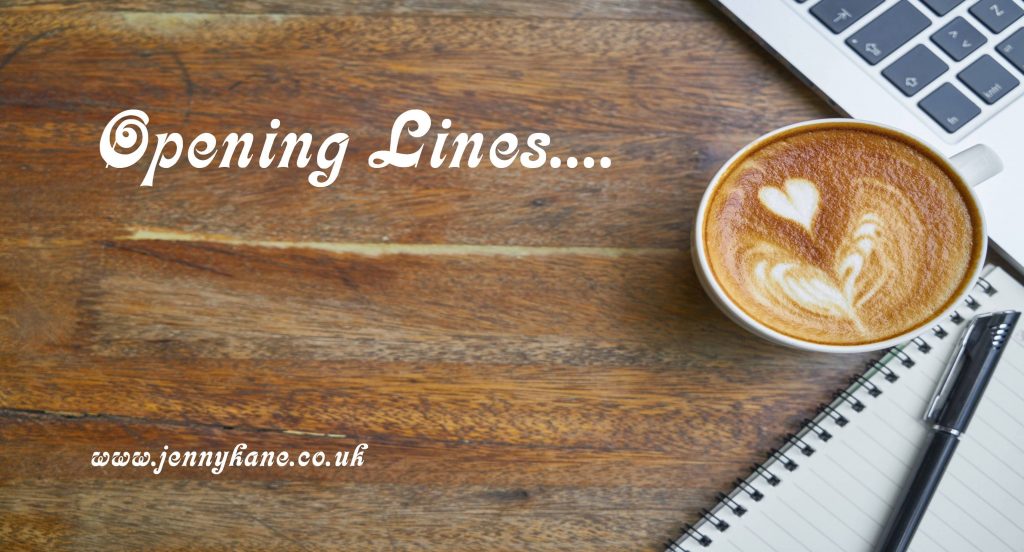 Thanks Jenny for inviting me onto your Opening Lines blog feature. I've taken the first 500 words from my latest novel, Meet Me At Wisteria Cottage. It's a contemporary romance novel based in the idyllic setting of Cornwall, and as you can see, my hero and heroine start off on the wrong foot with each other…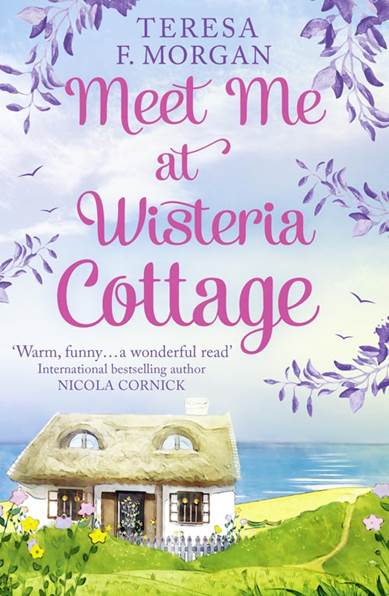 Here are my first 500 words. Enjoy!
Maddison Hart threw her bag on the passenger seat, turned the key in the ignition and, checking the pavement was clear, reversed off the driveway. A bad memory reminded her to glance in her wing mirror just in time. She was about to hit her neighbour's pickup truck on the opposite side of the road – again. She slammed the brakes and cursed. She'd only just had her damn brake light fixed.
"Bloody idiot," she said, screwing up her face.
Why did he park it there, on the road, and not on his driveway? It was big enough!
He always seemed to be parked there when she wanted to reverse off her drive, too! Damn the man.
Her neighbour, wearing only a pair of knee-length khaki shorts, and busy putting some tools into the back of the black pickup, smirked.
Oh, crap, he'd heard her too, with her window partially down. Sod it, he'd been living here three months, and now it was getting annoying.  She pressed the button, and lowered her window further. She would not be intimidated by his bare chest and muscles.
"Mr…" she glanced at the stickers reading 'Tudor Landscapes' along the truck's side, "Mr Tudor," she said more assertively, "could you not park your truck right there?"
"It's Harry."
"Okay, Harry," she sniped, "could you please not park your truck right there." Everything about him, his whole demeanour, infuriated Maddy.
"Why?"
"I nearly hit it – again!"
"What do you mean again?" He glanced at the truck, rubbing his hand along the paintwork.
"I said nearly." She lied. Last time she had clonked it, but it had done more damage to her car than his.
"It's easy, look in your mirrors as you reverse off your drive, lady."
Maddy took a deep breath, her teeth clamped together and dramatically swished her strawberry blonde hair off her shoulders before choosing her next words. "It's awkward whether I look in my mirrors or not."
"Drive slower then."
Maddy refrained from growling with frustration, instead she gripped the steering wheel tighter. The man was obviously too arrogant to listen. "It doesn't matter how fast I go. I'm used to reversing off my drive, hassle free. The people who lived in the house before you never parked on the road. They used their driveway."
"Then reverse onto your drive, so you can see what you're doing when you leave, if it's so difficult."
"It's not easy to reverse onto my drive either, with your monstrosity of a truck in the road." The road was too narrow, as it only led to a handful of houses.
"Maybe you should own a smaller car if you can't handle it."
Deep breath, Maddy. One, two, three… She did not like his smug expression, and wished he wasn't six feet tall and built like a marine, standing there baring his tanned torso, because she wanted to wipe that smirk off his face. Bastard. She hated smug bastards.
"Are you implying I can't drive?" Her eyes

Blurb:
A Cornish Escape
After her house is set on fire and her love life is left in tatters, Maddy Hart can't believe her luck when a friend offers her the temporary haven of Wisteria Cottage. Overlooking the turquoise blue waters of the Cornish coast, the fresh air feels like a fresh start for her and her broken heart.
Peeking out of the cosy cottage windows, Maddy's surprised to see her gorgeous but insufferable neighbour Harry Tudor has been employed to landscape the garden. But as the wisteria winding its way around the cottage begins to bloom, an unlikely friendship starts to blossom…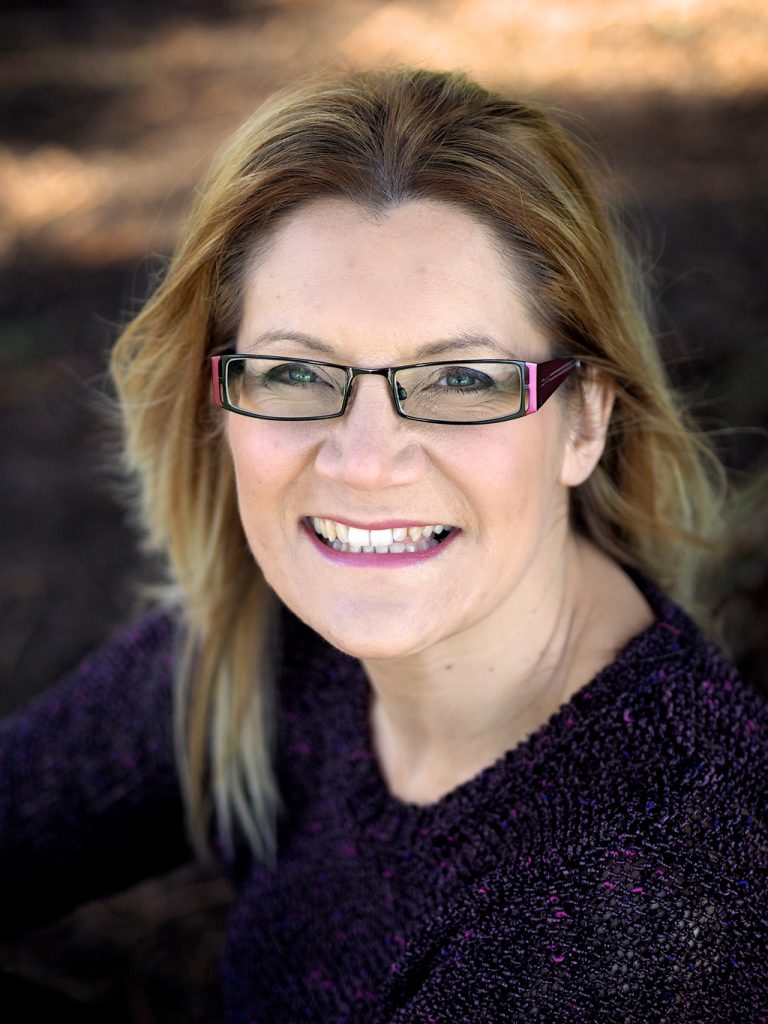 Bio-
Teresa F Morgan writes contemporary romance. Her debut novel 'Plus One is a Lucky Number' was published in August 2013 by HarperImpulse. This novel, having gone through the RNA's New Writer Scheme lead to Teresa being a contender for the Romantic Novelist Association's Joan Hessayon New Writer's Award in 2014. One Fine Day, her second novel, was published by HarperImpulse in January 2015 and her third novel, Meet Me At Wisteria Cottage was published in April 2017.
Teresa originates from Surrey, moving to Weston-super-Mare in 1998. She now lives with her two sons and a budgie called Rio. Family holidays in Cornwall have lead to the scenic Cornish coastline and the city of Bristol being the back drop for her novels.
She's at her happiest baking cakes, putting proper home cooked dinners on the table (whether the kids eat them or not), reading a good romance, or sitting at her PC emptying her thoughts onto the screen.
Teresa loves writing contemporary romance, stories with a touch of escapism and creating heroes readers will fall in love with.
https://www.facebook.com/teresafmorgan12/
http://www.teresamorgan.co.uk/
Meet Me At Wisteria Cottage Buy Link:
Amazon UK / Amazon US / Kobo / Google Play / Barnes & Noble / iTunes
***
Many thanks for sharing your first 500 words Teresa!
Come back next week to read the introduction from one of Natalie Baldwin's novels.
Happy reading,
Jenny x