One of my favourite people is joining me for some 'Opening Lines' this week. I'm delighted to welcome, Rachel Brimble, to share a little from her bestselling book, The Mistress of Pennington's.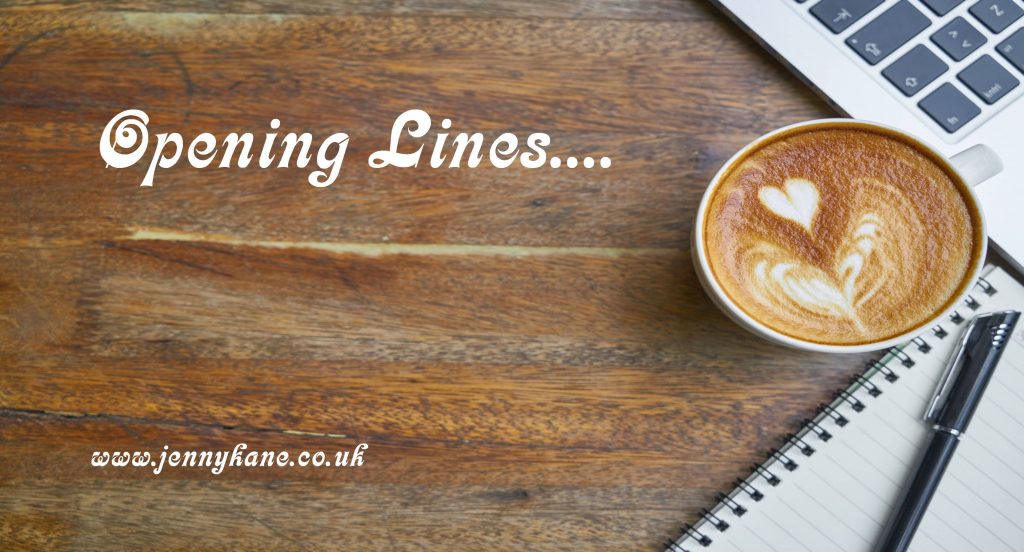 This is the opening 500 words to my latest release and first book in my brand-new Edwardian series, THE MISTRESS OF PENNINGTON'S. The series theme is 'female empowerment' and the first book deals with women in business and the struggles they faced against both commercial and social society.
Elizabeth Pennington is the book's heroine and one of my favourite characters to date.
"Perfect for fans of Mr Selfridge and The Paradise."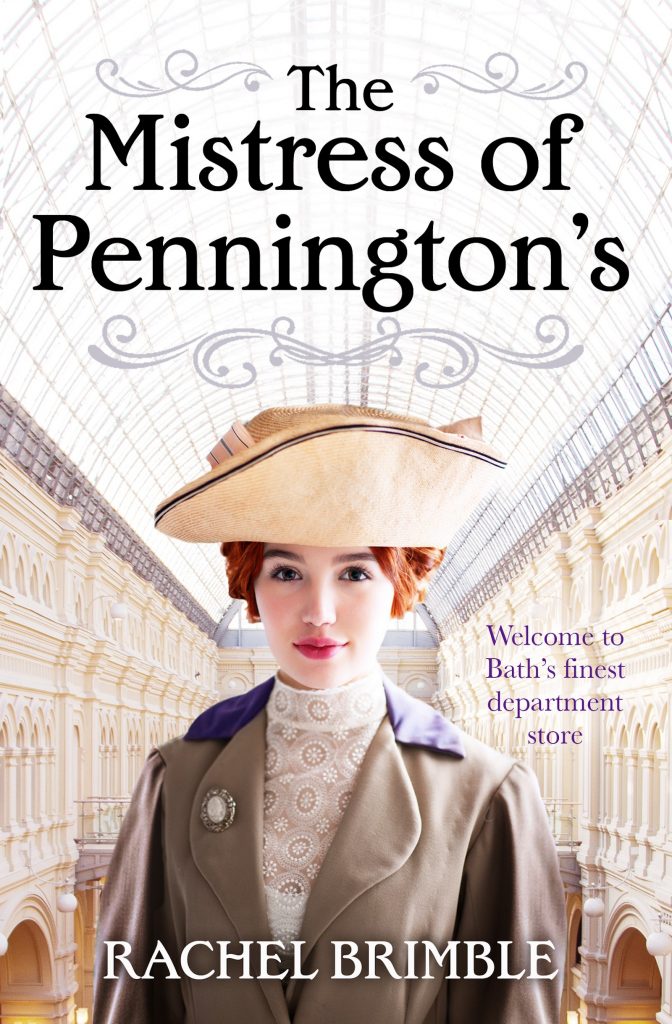 FIRST 500 WORDS
Chapter One
City of Bath – January 1910
Elizabeth Pennington turned off the final light in the ladies' department of Pennington's Department Store and wandered through the semi-darkness to the window. She stared at Bath's premier shopping street below. Christmas had passed three weeks before, and all the excitement and possibilities of the New Year beckoned. Nineteen ten. Even the year held the ring of a new beginning.
A new start for something bigger and better. Yet, how could she revel in any possible excitement when her plans to advance her position within the store were still halted by her father? She crossed her arms as, once again, her frustration mounted. Would this be yet another year where she remained static? Her father holding her caged and controlled?
As the only child born to Edward and Helena Pennington, Elizabeth had been a happy child under her mother's care, home-schooled by a governess, before being launched into society. Yet, the balls and teas, at home visits and theatre, had soon grown tiresome and she had longed to accompany her father on his days at work.
Edward Pennington, amused by his daughter's emerging passion for all things retail, had consented to her coming along whenever possible, teaching her the basics of merchandising and marketing, allowing her to serve as a shop girl. A role that had satisfied Elizabeth for a while…
Until, in 1906, her father had opened the largest department store fashionable Edwardian Bath had ever seen. From the moment she'd stepped into its sparkling, breath-taking foyer, Elizabeth would not be shaken from working as the head of the new ladies' department. Having finally won her father's agreement two years ago, she'd launched herself into the role with determination and commitment, proving her worth through steadily increasing sales, footfall and morale amongst her staff.
Now, she wanted more… deserved more.
Elizabeth breathed in deeply as she stared at the hatted men and women who streamed back and forth on the busy street; the trams slowing to pick up or allow passengers to disembark. How many of these women had she dressed and accessorised? How many had she helped to spend their father's or husband's money? Did they, too, long to stand tall and proud and spend their own earnings, from their own success?
Although Bath was still only a small-scale industrial city, it was identified by its social elite. A city that was a bustling oasis of the firmly established upper class, but also a newly emerging middle class. It was these people that Elizabeth grew more and more determined to entice through Pennington's doors, thus demolishing its reputation of being a place where only the moneyed belonged.
She turned from the window.
Twenty-four years old and still she had nothing to call her own, nothing to hold onto as evidence of her enthusiasm, vision and skill. If her father's belief stood that women had no true place in business, why introduce her to retail's excitement and possibility? Why pretend she was…
BLURB:
1910 – A compelling tale of female empowerment in Bath's leading department store. Perfect for the fans of the TV series Mr Selfridge and The Paradise.
Elizabeth Pennington should be the rightful heir of Bath's premier department store through her enterprising schemes and dogged hard work. Her father, Edward Pennington, believes his daughter lacks the business acumen to run his empire and is resolute a man will succeed him.
Determined to break from her father's iron-clad hold and prove she is worthy of inheriting the store, Elizabeth forms an unlikely alliance with ambitious and charismatic master glove-maker Joseph Carter. United they forge forward to bring Pennington's into a new decade, embracing woman's equality and progression whilst trying not to mix business and pleasure.
Can this dream team thwart Edward Pennington's plans for the store? Or will Edward prove himself an unshakeable force who will ultimately ruin both Elizabeth and Joseph?
BUY LINKS
Amazon UK: http://amzn.eu/2SvRcqp
Amazon US: http://a.co/3OFh9JK
Barnes & Noble: https://www.barnesandnoble.com/w/the-mistress-of-penningtons-rachel-brimble/1128920728?ean=9781788546508
Kobo: https://www.kobo.com/gb/en/ebook/the-mistress-of-pennington-s
Google Play: https://play.google.com/store/books/details/Rachel_Brimble_The_Mistress_of_Pennington_s?id=dIFSDwAAQBAJ
Apple: https://itunes.apple.com/us/book/the-mistress-of-penningtons/id1362129705?mt=11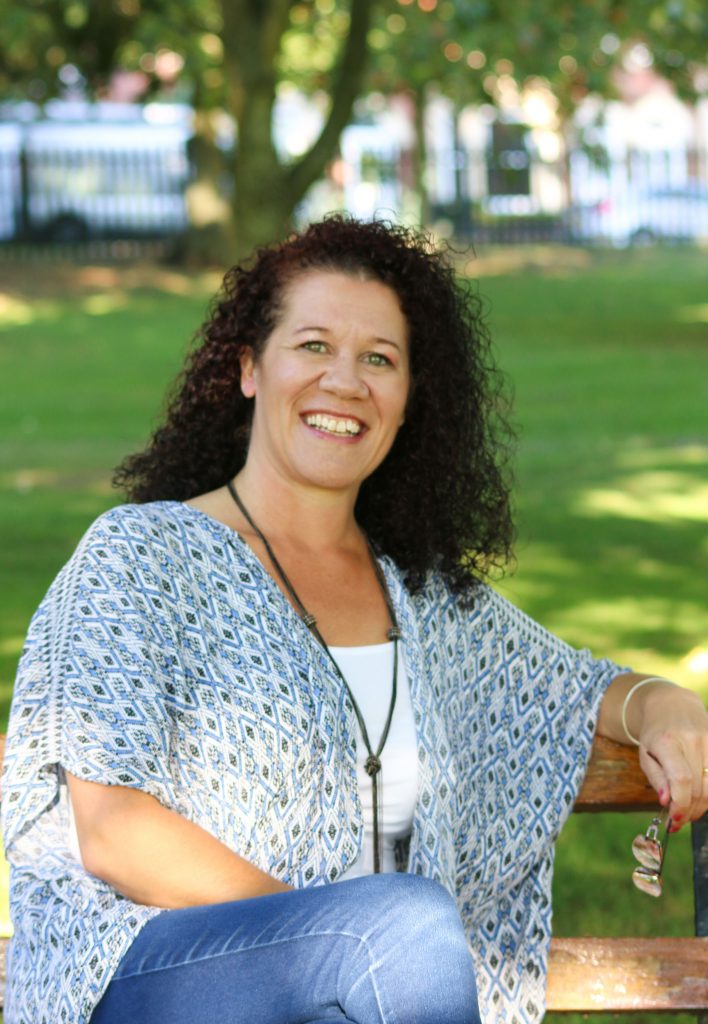 BIO
Rachel lives with her husband and their two daughters in a small town near Bath in the UK. Since 2007, she has had several novels published by small US presses, eight books published by Harlequin Superromance (Templeton Cove Stories) and four Victorian romances with eKensington/Lyrical.
In January 2018, she signed a four-book deal with Aria Fiction for a new Edwardian series set in Bath's finest department store. The first book, The Mistress of Pennington's released July 2018.
Rachel is a member of the Romantic Novelists Association and Romance Writers of America, and was selected to mentor the Superromance finalist of So You Think You Can Write 2014 contest. When she isn't writing, you'll find Rachel with her head in a book or walking the beautiful English countryside with her family. Her dream place to live is Bourton-on-the-Water in South West England.
She likes nothing more than connecting and chatting with her readers and fellow romance writers. Rachel would love to hear from you!
Links:
Facebook Street Team – Rachel's Readers
Amazon Author Page:
https://www.amazon.com/Rachel-Brimble/e/B007829ZRM/ref=sr_ntt_srch_lnk_1?qid=1490948101&sr=8-1
Goodreads:
https://www.goodreads.com/author/show/1806411.Rachel_Brimble
Bookbub:
https://www.bookbub.com/authors/rachel-brimble
***
Many thanks Rachel. Fabulous 500 words.
Next week we'll have a break from opening lines as I'm running the "Imagine" retreat on Exmoor- but we'll be back on 18th October with 500 words from Carrie Elks.
Happy reading,
Jenny x