It's bleak outside. Why not curl with with a good book this weekend?
I thought I'd share a little of the first of The Folville Chronicles with you: The Outlaw's Ransom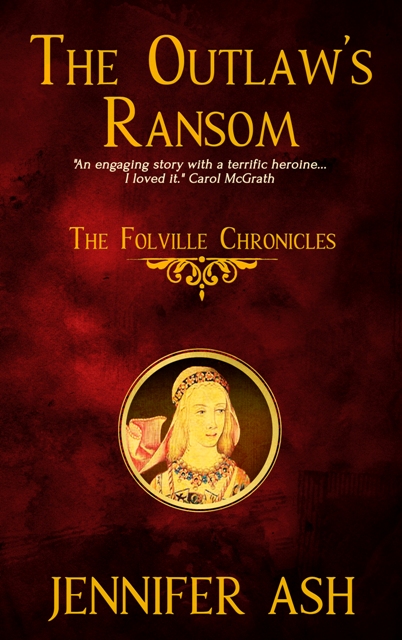 Blurb
When potter's daughter Mathilda is kidnapped by the notorious Folville brothers as punishment for her father's debts, she fears for her life. Although of noble birth, the Folvilles are infamous throughout the county for using crime to rule their lands—and for using any means necessary to deliver their distinctive brand of 'justice'.
Mathilda must prove her worth to the Folvilles in order to win her freedom. To do so, she must go against her instincts and, disguised as the betrothed of Robert de Folville, undertake a mission that will send her to Bakewell in Derbyshire, and the home of Nicholas Coterel, one of the most infamous men in England.
With her life in the hands of more than one dangerous brigand, Mathilda must win the trust of the Folville's housekeeper, Sarah, and Robert Folville himself if she has any chance of survival.
Never have the teachings gleaned from the tales of Robyn Hode been so useful…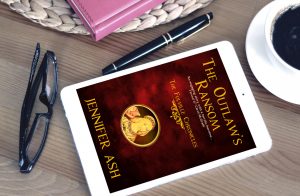 Mathilda thought she was used to the dark, but the night-time gloom of the small room she shared with her brothers at home was nothing like this. The sheer density of this darkness enveloped her, physically gliding over her clammy skin. It made her breathless, as if it was trying to squeeze the life from her.
As moisture oozed between her naked toes, she presumed that the suspiciously soft surface she crouched on was moss, which had grown to form a damp cushion on the stone floor. It was a theory backed up by the smell of mould and general filthiness which hung in the air.
Trying not to think about how long she was going to be left in this windowless cell, Mathilda stretched her arms out to either side, and bravely felt for the extent of the walls, hoping she wasn't about to touch something other than cold stone. The child's voice that lingered at the back of her mind, even though she was a woman of nineteen, was telling her – screaming at her – that there might be bodies in here, secured in rusted irons, abandoned and rotting. She battled the voice down. Thinking like that would do her no good at all. Her father had always congratulated his only daughter on her level-headedness, and now it was being so thoroughly put to the test, she was determined not to let him down.
Stretching her fingers into the blackness, Mathilda placed the tips of her fingers against the wall behind her. It was wet. Trickles of water had found a way in from somewhere, giving the walls the same slimy covering as the floor.
Continuing to trace the outline of the rough stone wall, Mathilda kept her feet exactly where they were. In seconds her fingertips came to a corner, and by twisting at the waist, she quickly managed to plot her prison from one side of the heavy wooden door to the other. The dungeon could be no more than five feet square, although it must be about six feet tall. Her own five-foot frame had stumbled down a step when she'd been pushed into the cell, and her head was at least a foot clear of the ceiling. The bleak eerie silence was eating away at Mathilda's determination to be brave, and the cold brought her suppressed fear to the fore. Suddenly the shivering she had stoically ignored overtook her, and there was nothing she could do but let it invade her…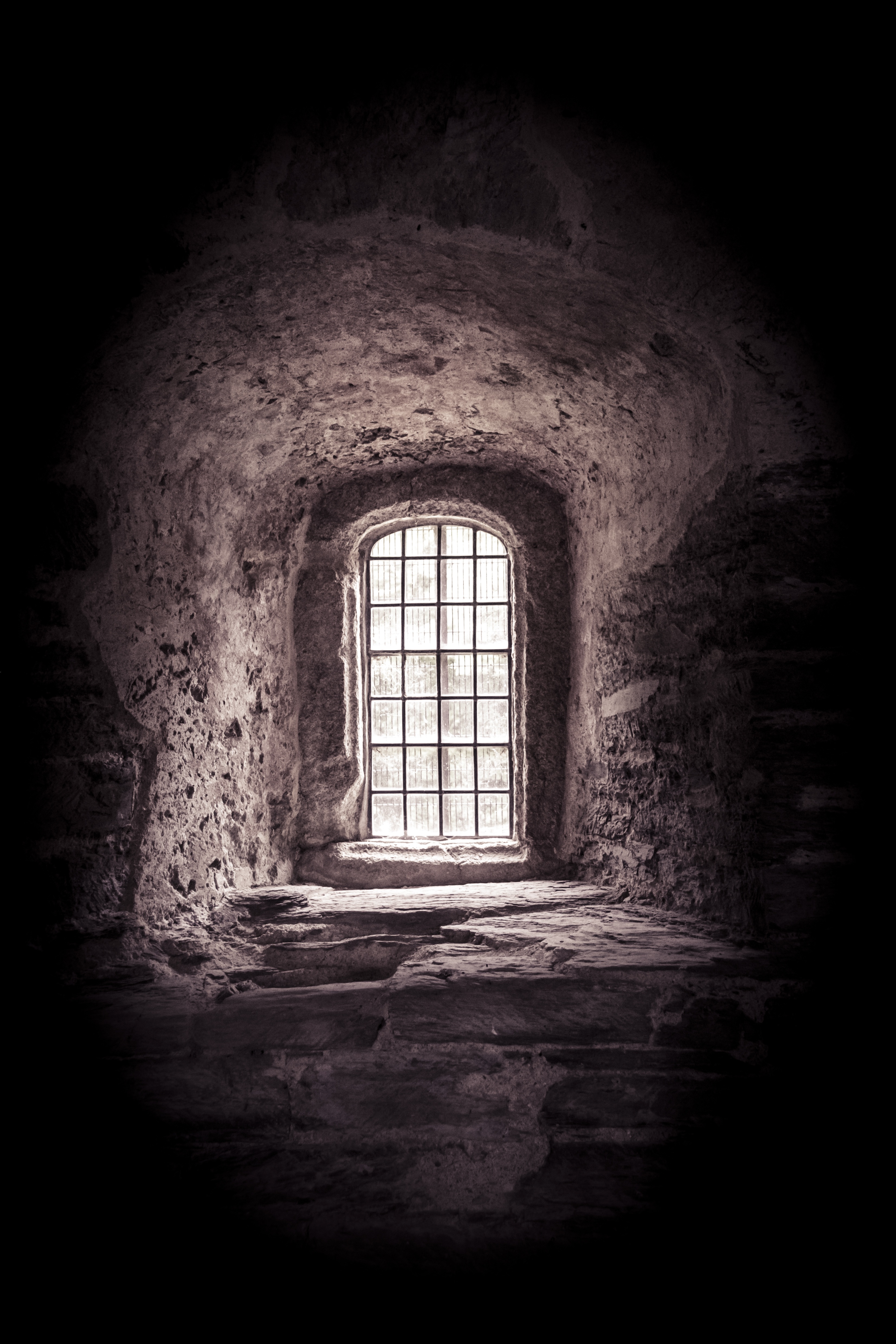 You can buy The Outlaw's Ransom for your Kindle or as a paperback from-
Kindle-
https://www.amazon.co.uk/dp/B07B3TNRYN/ref=sr_1_1?ie=UTF8&qid=1519759895&sr=8-1&keywords=the+outlaw%27s+ransom
https://www.amazon.com/dp/B07B3TNRYN/ref=sr_1_1?ie=UTF8&qid=1519760741&sr=8-1&keywords=the+outlaw%27s+ransom
Paperback-
https://www.amazon.co.uk/Outlaws-Ransom-Folville-Chronicles/dp/1999855264/ref=sr_1_2?s=books&ie=UTF8&qid=1520007697&sr=1-2&keywords=the+outlaw%27s+ransom
https://www.amazon.com/Outlaws-Ransom-Folville-Chronicles/dp/1999855264/ref=sr_1_1?s=books&ie=UTF8&qid=1520007771&sr=1-1&keywords=the+outlaw%27s+ransom
(Please note that if you have read Romancing Robin Hood by Jenny Kane and Jennifer Ash- then you will already be familiar with the story with The Outlaw's Ransom)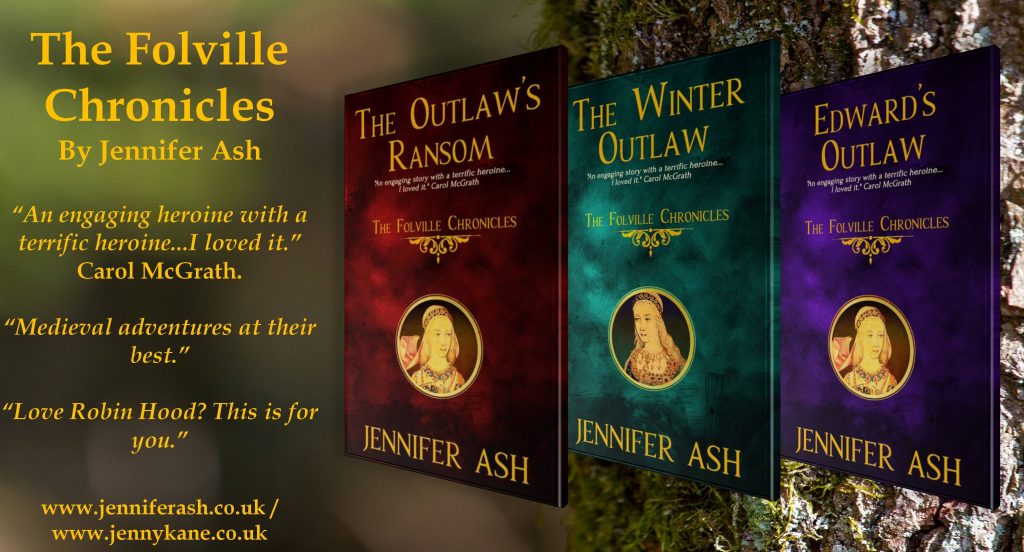 If you enjoy Mathilda's first adventure, then you can read more in The Winter Outlaw (The Folville Chronicles- Book 2), and Edward's Outlaw (The Folville Chronicles- Book 3).
***
Happy reading,
Jen xx