I'm delighted to welcome friend and fellow Devon based author, Susie Williamson, to my place today to share the 'Opening Lines' from her debut novel, Return of the Mantra.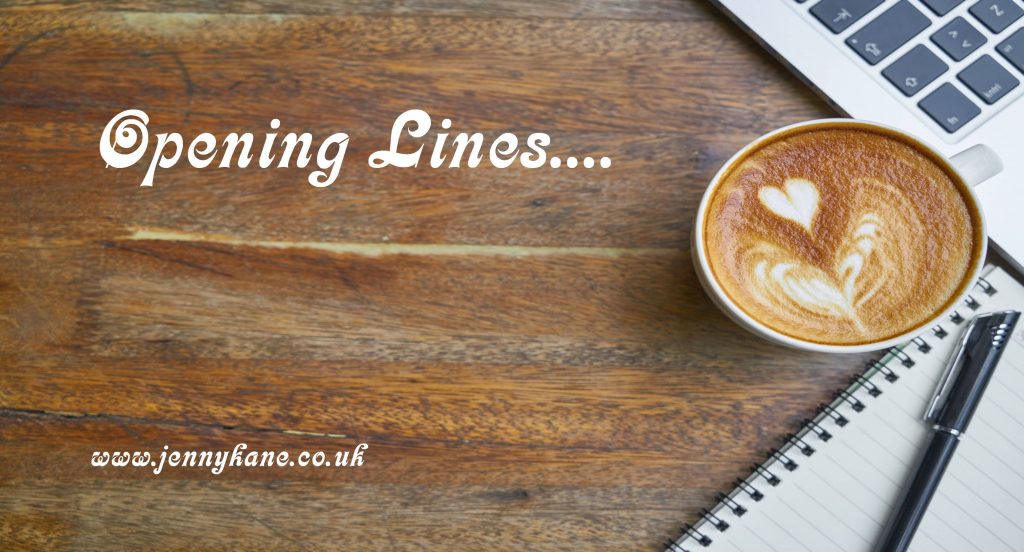 Thank you for inviting me on your blog today, Jenny. It's a pleasure to share the first 500 words of my fantasy novel, Return of the Mantra.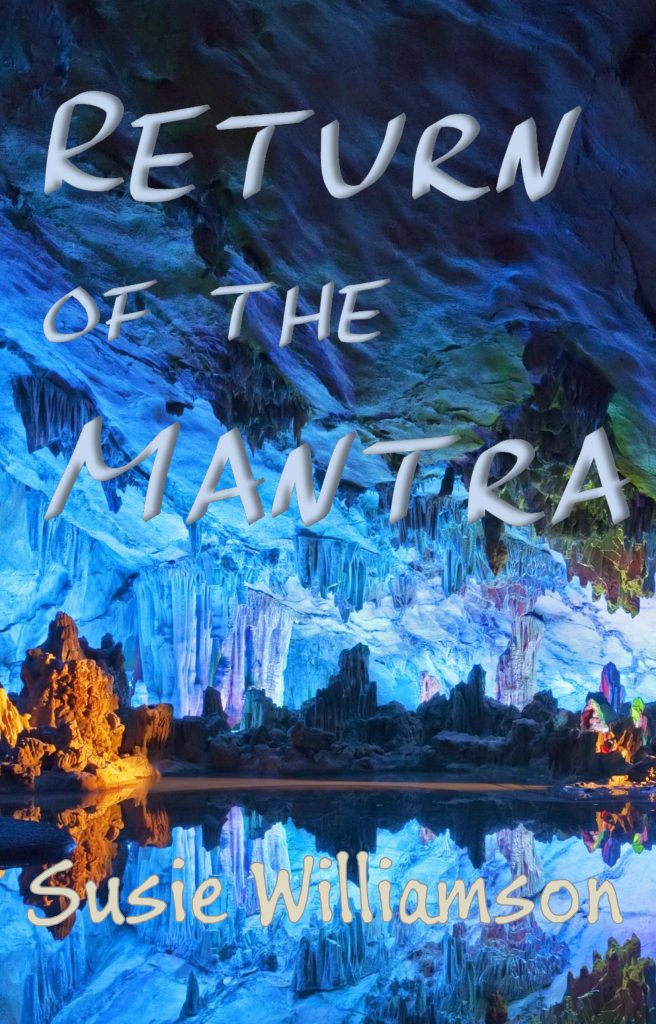 Return of the Mantra is the first in a series. Inspiration came from several years living in Africa, the Sudan and South Africa. From the extraordinary sights and sounds of Khartoum, to the rural townships of South Africa, I amassed a complex mixture of experiences. The colours of the social and geographical landscape stayed with me, and Return of the Mantra became a refuge to recreate these colours in a fictional context.
Living among local African communities, with drumming, prayer and ritualistic chanting the norm, magical realism didn't feel too big of a stretch. Together with extraordinary African wildlife, the concept of the book, complete with its magic system, was born. From the outset I strived for a fantasy story that didn't feel too much of a leap from the world as we know it, and, since its release last year, I've come to think of the story as a kind of elaborate rain dance.
The deserts of the Sudan and the lush green bushlands of South Africa inspired the world in the novel. I once visited the Sudanese pyramids, and on my way there passed a town in the middle of the desert called Shendi. Shendi is now the name of the land in my novel. It's a land of contrasts, where people have been forced to abandon their tribal heritage and live in a coastal town ruled by a dictatorship.
It's a first person narrative, told by a young woman called Suni. She exposes social injustices of a persecuted people in her search for truth and her own identity.

First 500 words…
It was early, the skies filled with the golden colours of dawn, but already the river was bustling with life. Today was a special day.
I led the mule along the rise of the riverbank, wading through long reeds. It was hot, it was always hot on my homeland of Shendi: the drought had lasted all my fifteen years, and decades before. Despite the heat I pulled the hood down low over my face, as I passed women washing clothes, men fishing, and children swimming. Listening to their chat and laughter amidst a backdrop of squawking gulls, seeing the odd scowl cast in my direction, I felt like an unwelcomed stranger in my hometown. The hood was reassuring since it hid my face.
I felt something hit me on the back of the head, and then again. I rubbed my head, hearing giggles from behind, and turned to look. Two boys looked out from the reeds, one holding a handful of stones. Nearby, a man was watching from the river, water up to his waist, a young child sitting astride his shoulders. For a moment I thought the man might say something to the boys, but I wasn't surprised when he didn't. He glanced at me only briefly before turning away, lifting the child off his shoulders and swirling her in the cool water. My gaze lingered on the child as she reached out with chubby arms, pulling at her father's lips and nose, making gurgling sounds as she smiled at him. He smiled back and pulled her towards him, kissing her on the cheek before cradling her into his chest.
Out of the corner of my eye I saw another stone hurled in my direction. I stepped aside and pulled at the reins, hurrying the mule along. The closer I came to the estuary, the quieter the river. The townspeople were superstitious and feared the ocean. My mother, Mata, privately ridiculed rumours of sea monsters and evil spirits that pulled people deep into the ocean depths, to die a watery death. The shores of the estuary was one place I could guarantee to find solitude.
Further on beyond the crowds, a girl sat alone idly skimming stones. She glanced at me as I went to walk past, and to my surprise she smiled. I paused, looking back at her, and almost returned her smile. I felt suddenly awkward and turned away.
'Won't you sit with me?' she asked.
I looked back, confused. I had no friends my own age; Mata forbade it and besides, I had never had any offers. I thought it might be a trick, expected her to say something cruel, but her smile faded leaving a hurt look on her face.
I knew few people by name but I knew faces, and I was sure this was not a face I'd seen before. Dressed in a dowdy smock, she appeared poor like the beggars, but beggars never left the dark lanes and shadows of town. She…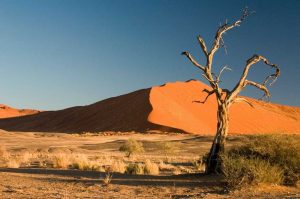 Blurb
Suni has grown up knowing she is different. She and her mother Mata make their living weaving baskets, and selling herbs they harvest secretly at night. Her father abandoned them to work in the tyrannical king's crystal mines. 
Mata follows the old ways of the Mantra, which the king has outlawed. He demands people worship him and the power of the crystals. Mata and Suni keep their beliefs to themselves.
Tragedy strikes, and with no warning, Suni is cut adrift. She sets off to find her father. Will she also find the destiny Mata wanted for her?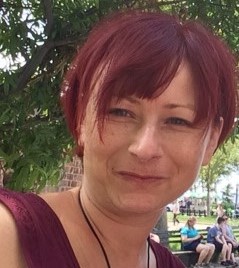 Susie grew up in the village of Scholes, Holmfirth, in West Yorkshire. She studied at the University of Sheffield and graduated with a BSc Honours in Chemistry, and a PGCE in Secondary School Science. In 1999 she travelled to the city of Omdurman in the Sudan, where she taught English as a Foreign Language. From there she moved to South Africa, where she taught Adult Basic Education and Training, primarily in a township in Kwazulu Natal.
On her return to the UK, she moved to Exeter in Devon, where her childhood passion for creative writing was reignited. Among a collection of varied jobs, including support work at a women's refuge, she increasingly prioritised her time to write. Inspired by the landscapes of Africa, her passion for women's equality and representation of diversity, and her love of fantasy books, she began weaving the twists and turns of her first novel.
She lives with her partner, Kate, close to the river Exe and a bike ride away from the sea. She enjoys being involved in community projects, and painting canvases to steadily fill the white-washed walls of her house. Her writing partner is her cat, Mia, who is currently assisting with two fantasy novels, sequels to 'Return of the Mantra'.
Return of the Mantra is Susie's debut fantasy novel and is published by Stairwell Books. It is available here. http://www.stairwellbooks.co.uk/product/return-of-the-mantra/
You can get in touch with Susie on Facebook https://www.facebook.com/SusieWilliamsonAuthor/?modal=admin_todo_tour
Twitter https://twitter.com/SJW_writer
GoodReads https://www.goodreads.com/author/show/18616806.Susie_Williamson
and also via her website: www.susiewilliamson.blog 
***
Many thanks for your fabulous first 500 words, Susie.
***
This was the last 'Opening Lines' blog for a little while as I'm having a short break from them after 18 months of weekly blogs.
Keep an eye on Facebook for my call for new blog guests in the near future.
Happy reading,
Jenny x