It's Opening Lines time again.
This week I'm delighted to welcome Kellie Butler, with the first 500 words from her brand new novel, The Broken Tree.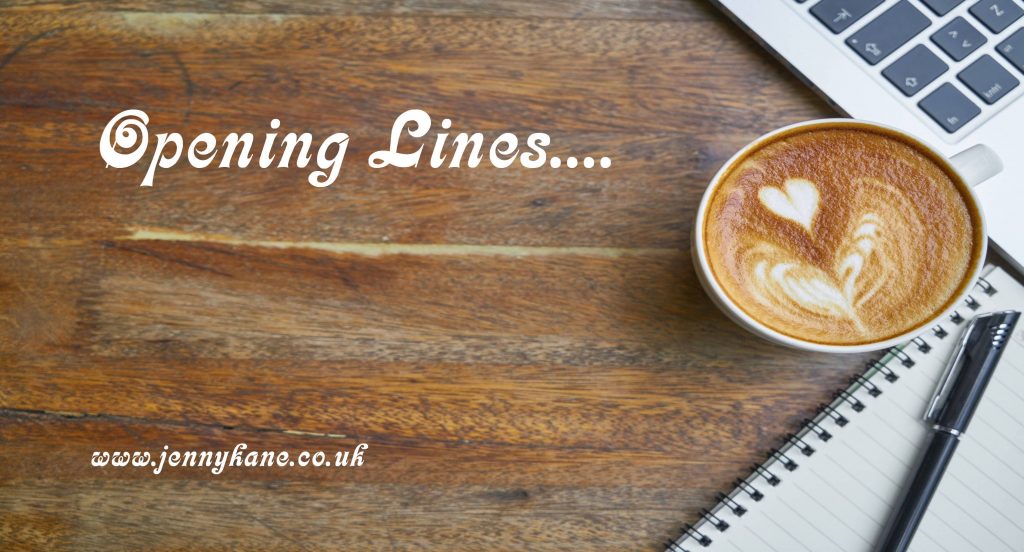 Hi, my name is Kellie Butler and I'm back again for another installment of the first 500 words from my new book The Broken Tree. Thanks so much for having me back, Jenny!
The  Laurelhurst Chronicles family saga follows the Cavert family from the beginning of the Second World War through the mid-1970s. It centers on siblings  Lydie Cavert and her brother Edward. My initial inspiration for this series was writing about trauma from the perspective of an adolescent that endures a lot of things we go through in life and then some. Every family has secrets, and her family certainly has a bevy full. I draw inspiration from classic film, television, literature, and historical research.
For the third installment in the series, I was initially inspired by a camping story a friend of mine from Lancashire told me about lightning striking a tree up on Pendle Hill. It reminded me of a story I had heard long ago of a tree holding the curse of a young boy who was shunned by his community for the practice of divination, even though he had made his community wealthy. If the tree ever broke or fell, the curse would come alive. It inspired me to research the Lancashire Witch Trials and craft a story of how events from those times during the summer of 1612 would affect the Cavert family in the late 1950's.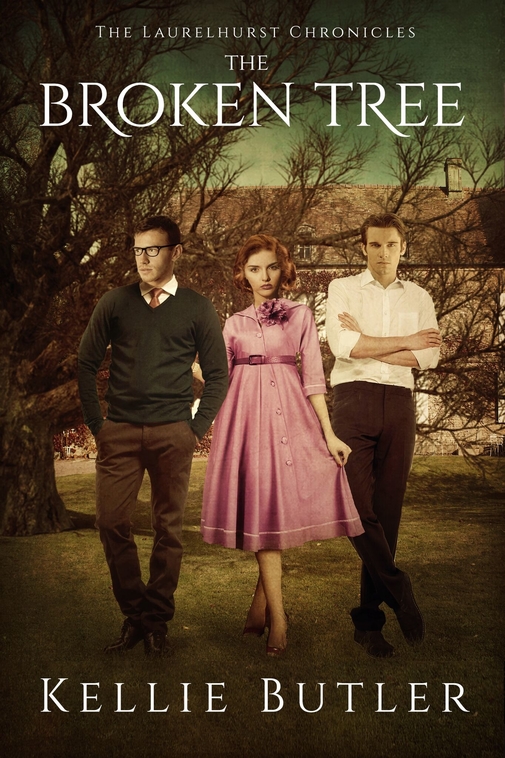 Here's the blurb of this captivating story of love, loss, and betrayal.
An anxious homecoming. A three-hundred-year-old curse. A betrayal that threatens to tear the Cavert and Bainbridge families apart. Welcome home to Laurelhurst.
Lancashire, Summer 1959. Fifteen years ago, Lydie Cavert Bainbridge left the dark memories of her youth at Laurelhurst Manor behind her.
Now thirty-two, an expectant Lydie returns with her family of five with two goals: to protect her children from her horrific experience at Laurelhurst and to spend a peaceful summer before the arrival of her fourth child.
When Lydie comes across an ancient oak tree split in the middle on the edge of the estate, an old secret from three hundred years ago involving an enemy is revealed, along with  specters of the past she had hoped to leave behind.
As the tree casts a shadow upon the house and loyalties are tested, Lydie must choose between the love she holds for her family and the love for her brother. Can the Cavert family stay together, or will splinter like the tree found on the moors?
***
First 500 words…
On a balmy June afternoon in 1959, the waters of Morecambe Bay shimmered in the sun. Yet underneath the surface, danger lurked for any unfortunate person who might have misjudged the swift currents and shifting sands, as five of Lancashire's rivers emptied into the bay. Lydie had relayed to her husband, Henry, the stories she had heard in school of fishermen who had perilously misjudged the sands and lost their lives in search of a bountiful catch of cockles. She had warned him on their way towards the beach not to venture too far from the shore, as some areas of the bay contained quicksand. Henry took the story to heart.
Lydie lounged on a blanket while Henry played with their three children—Robert (Bobby), Eleanor (Nora), and Soon-Li (Suzy). While the children were far away from danger, Lydie still placed an instinctive hand upon her pink gingham shirtdress. She was four months pregnant, and she barely showed.
Henry tossed a frisbee while he kept a watchful eye on all three tots. Lydie's lips curled into a smile as she watched his tall, trim body, lean muscles rippling underneath his short-sleeved white cotton shirt and khaki shorts.  His short, golden brown hair, still cut in the same sleek cut he had sported since his Ivy League days, appeared like caramel in the sun.  Lydie knew she was blessed to have such a wonderful husband. She heard many stories in the beauty parlors and at the occasional bridge game she attended with young mothers. Stories of husbands who told their wives they were working late in the city while they were actually out carousing around.  She knew two women in her neighborhood who sat alone many a night without a word from their husbands.
The years hadn't always been easy. Only three months after they had married, almost nine summers ago, the army had drafted Henry into service in Korea under the Doctor's Draft of 1950. Within months, Henry had left for several weeks of basic training and by the time they had rung in 1951, he had been on a flight west, missing their first anniversary together.
Henry's homecoming came at the end of summer in 1953. Lydie had met him at Idlewild Airport in their Buick Roadmaster and drove him to a cabin just north of Ithaca near Tannenhough State Park. After a surprise welcome home party, they had spent a week making up for lost time. Bobby and Nora were conceived on a hot August night by the shores of Cayuga Lake. The sound of the lapping waves had lulled them to sleep after their ardent lovemaking. The twins arrived in 1954, and Suzy, who was the same age as the twins, became a part of their family in 1955.
Lydie watched their beautiful twins as they joined another group of children in play. Suzy and Henry retreated to the blanket. Now in the late afternoon sun, she smiled on her happy family and reached over to hold …
***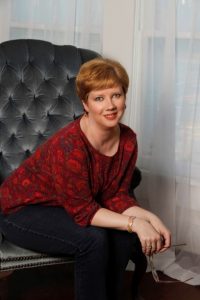 If you want to read more, go to http://getbook.at/brokentree  for the paperback and Kindle editions. You can also purchase the eBook through Barnes and Noble, Kobo, iBooks, and other retailers at this link: https://books2read.com/u/3JJkxE. Thank you very much for reading!
About the Author: Kellie Butler is the author of The Laurelhurst Chronicles, which has received excellent reviews.  A freelance writer and paralegal, she lives in a quaint small town in the southeastern United States. She enjoys  hiking, cooking, knitting, reading, and walks with her dog, Chip. Visit her website www.kellierbutler.com to connect with her on social media (Twitter, Facebook, Pinterest, and Instagram) and to sign up for her newsletter.
***
Many thanks for joining us today Kellie,
Happy reading everyone,
Jenny x