This week I'm delighted to welcome debut novelist, Kelly Mason, to my Opening Lines feature.
A former #Imagine, #novelinayear student, Kelly has many literary irons in the fire – including the writing of the cosy mystery, The Medium of Brandon Bay.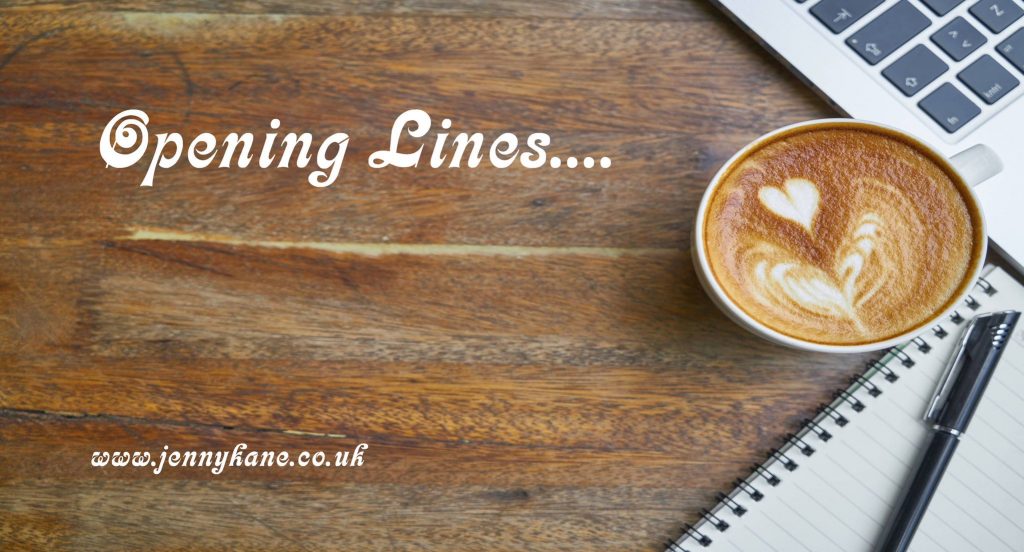 Thanks, Jenny for inviting me to your blog.
The Medium of Branden Bay is the first book in a series of six cosy mysteries, which will be released over the next year.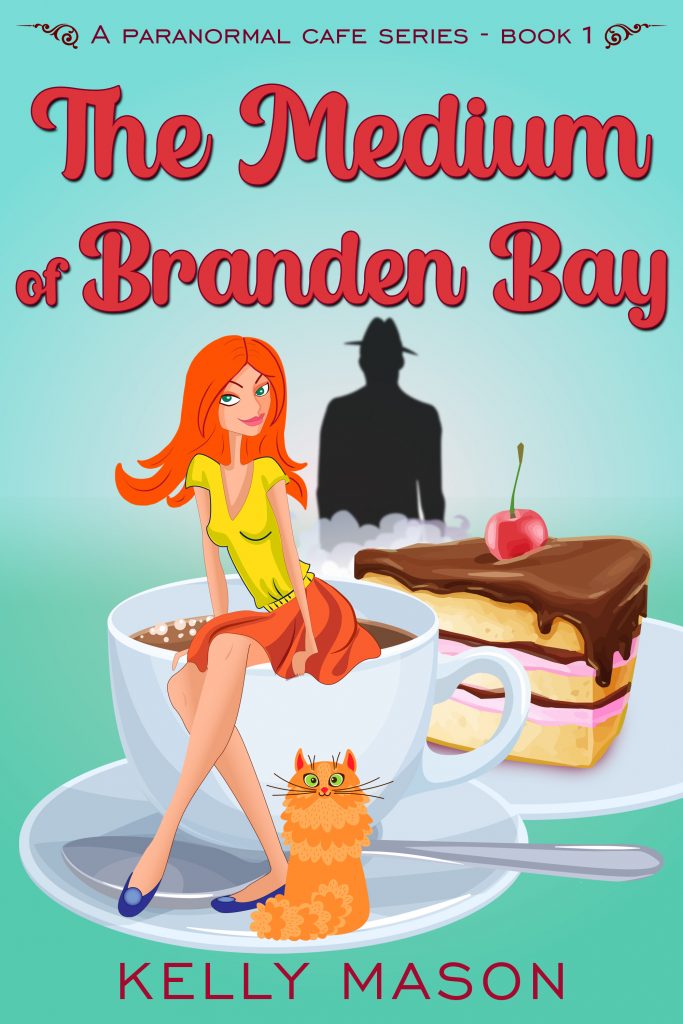 Blurb:
The psychic medium who is petrified of ghosts!
Becky moves to Branden Bay, leaving a fast-paced life in London behind her.
She's soon disturbed by shadows which lurk in her house. She's inherited more than her grandma's house and a sassy cat. She's been given the so-called gift for seeing the dead.
But the only gift Becky wants is one that comes with fancy wrapping and a bow.
To rid herself of the ghosts that haunt her, she must unravel a cold case mystery.
Is she able to overcome her fears to find the truth?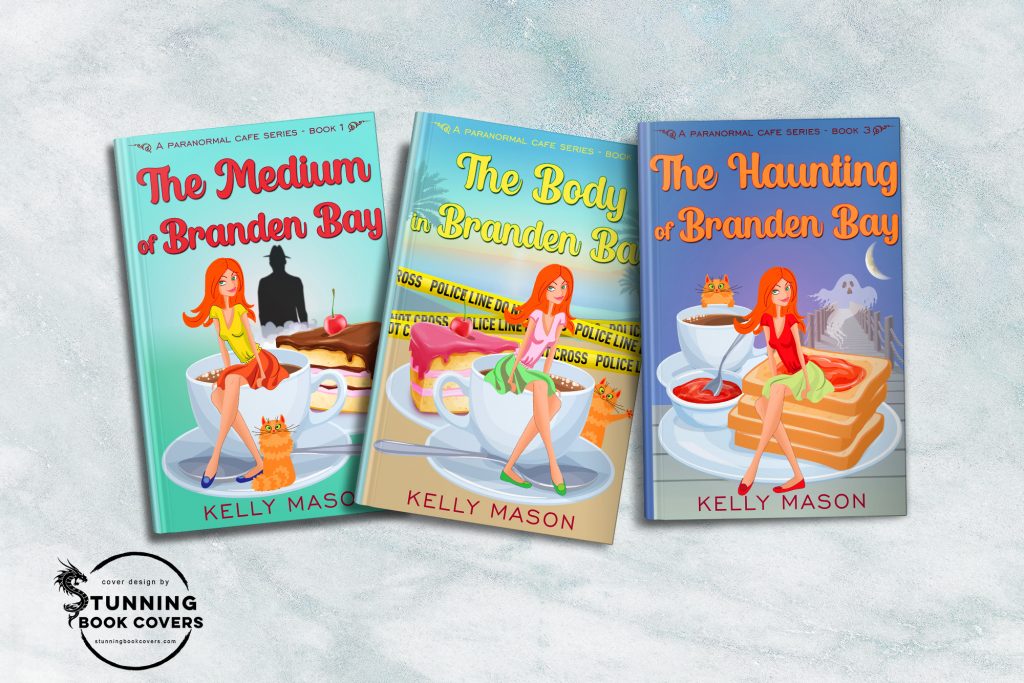 FIRST 500 WORDS
Chapter 1
I'm Becky James, I was a city slicking millennial living and working in the financial district of London, until I inherited a huge Victorian house from my glamorous grandma, Constance.  The house is set right on the front of Branden Bay, a traditional seaside resort in the south west of England.  The bay consists of a yellow horseshoe of sand, sporting a posh hotel at one end and a traditional funfair at the other, with a pier jutting out to the sea. A wooded hill backs the town with a castle overlooking the popular tourist spot.
When Grandma died, I put the house up for sale, having no intention of moving as I had been living with Marcus, my boyfriend, in his Thameside apartment for the past three years. However, our relationship came to an abrupt end and as we worked for the same company, I decided it was time for a complete change. So I took Grandma's house off the market and moved to the other side of the country to start a new life.
Whilst I loved my new home by the sea, it was more than a tad spooky living there alone. I kept turning my head, thinking I saw a shadow moving around the rooms. I blamed tiredness; however, deep down, I was worried that I'd inherited more than just Grandma's house. Then one night, it got a whole lot worse.
I was having yet another restless night. It had taken me ages to drift off to sleep. Every time I relaxed for more than a few seconds, a jolt of static sped up my back. I snapped open my eyes as electricity fuzzed along my arms and pooled into my hands as pins and needles. I slowly lifted my head and squinted.  Is this for real? A large dark figure sat on my bed wearing some sort of brimmed hat. I couldn't make out any features as it was a silhouette but my instinct told me it was a man. I felt my arms tremble. I knew he wasn't flesh and blood – for starters, he kept flickering on an off like a projection and at times I could see straight through him to the fireplace beyond.
Go away. You're not real – there's no such thing as ghosts, I said in my head. I didn't want to say it out loud, in case he answered back. This was more than something lurking in the corner of my vision, this was a full-on ghost invading my bedroom.
But even though I could see him clearly, I was not ready to entertain the idea that he was any sort of real.  I crept across the large wooden bed on all fours. My knees dipped into the soft duvet. With teeth clenched and my hand in a fist, I thrust my arm into his chest. Pins and needles filled my fingers until with the third swipe the see-through figure disappeared. Gone. See? Not real. I brushed my hands together…
Available at Amazon and on Kindle Unlimited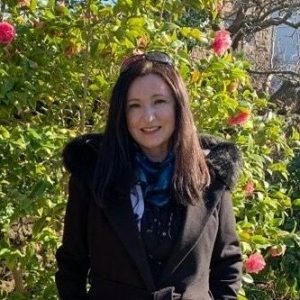 BIO
As a child, Kelly was obsessed with Scooby-Doo, she progressed to reading Edit Blyton, with her favourite series being, The Famous Five. As an adult, her absolute favourite author is M C Beaton and her Agatha Raisin series. Her writing is inspired by the seaside town she lives in, situated on the South West coast of England, a few ghostly dreams and her three sassy cats – all of which were strays before she made the mistake of naming them and letting them in the back door!
Bookbub:   https://www.bookbub.com/profile/kelly-mason
Facebook: https://www.facebook.com/KellyCozyMason
Huge thanks to Kelly for coming by today. Great opening lines.
Happy reading,
Jenny x