Over recent years I've been blessed with some lovely reviews for my novels. I've also had some stinkers – but you can't please everyone. (Although, I try very hard to do just that.)
Reviews are vital to an author – the more you have (especially 4 and 5 star reviews) the better your chances are of being asked to write another book. So, if you have enjoyed a book by an author, write a review- that way, there is a higher chance of that person being asked to write another one.
If a book has over 100 reviews on Amazon, it is automatically given some promotion on their targeted email advertising.  As most authors can't afford to pay for advertising – this is a big deal.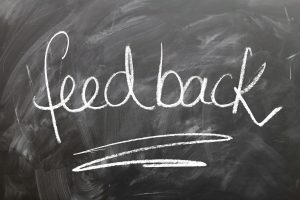 Not only that, reviews are the only way an author can tell if he or she is 'hitting the spot' or not. Obviously high book sales can tell you if your book is successful – but sale figures can do no more than reflect how good your marketing is. It is feedback from your readership that tells you if your stories are actually working.
If you wrote a thriller- did it thrill?
If you wrote a romance- did it melt the heart?
If you wrote a horror- did it give your reader nightmares?
Obviously this is a simplistic set of questions, but the point is- authors need to know – and the way to tell them is via reviews.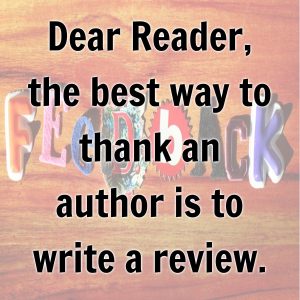 Good reviews improve our standing and our professional reputations. They improve our ratings on Amazon and equivalent book selling platforms. The more good reviews an author has, the better their overall sales will become.
I'm not saying that you should only give good reviews. If a book has disappointed, let you down and so on, then some constructive criticism can help an author- even though it might be difficult to swallow sometimes!
But you should not give a poor review because…
… of damaged delivery packaging. (That is nothing to do with the author)
…the book isn't the one you meant to purchase.
…the book was a gift, and wasn't something you wanted to read, etc etc….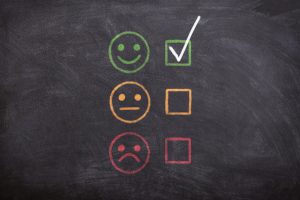 My favourite 1 star review was for Another Cup of Coffee – it was complaining about all the sex in it.  This really confused me as, although there is a suggestion that sex might happen on two occasions within that 97,000 word book, there is no actual sex.  I dread to think what might have happened if that reviewer had accidentally purchased one of my Kay Jaybee books!!!
So – in short – if you enjoy a book – PLEASE review it.
It takes up to a year of hard work to write a book that you'll read in a matter of days. Any positive feedback you can give helps us author types a great deal.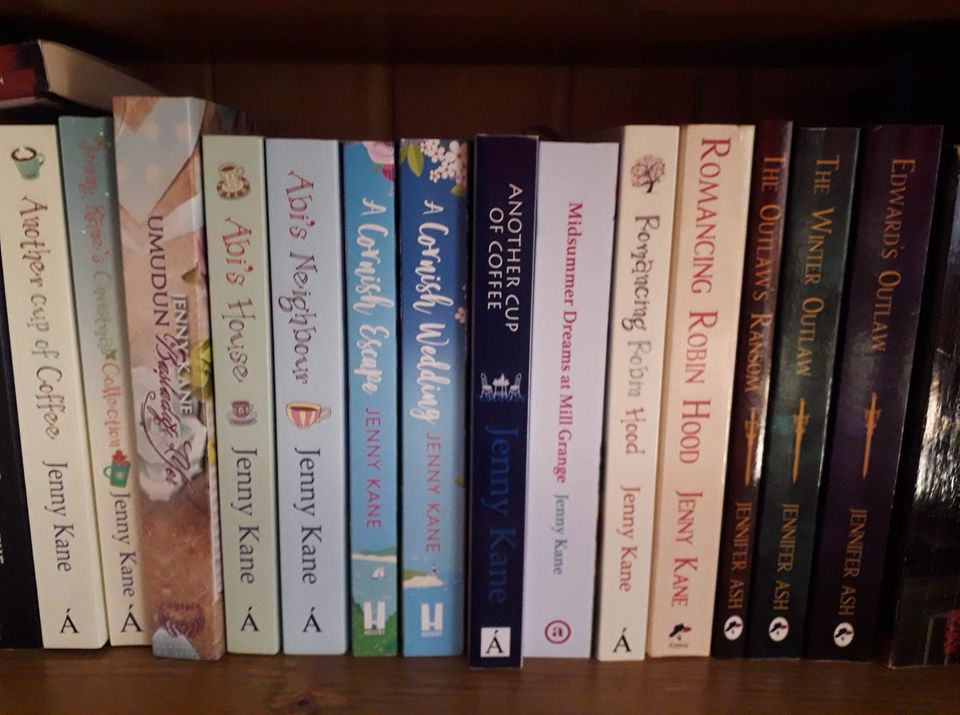 Whether you leave a review on the Amazon, WHSmith, Waterstones, Goodreads – or any other retailer/book promotion platform – every single one helps.
Every single one.
And with that…I have reviews to write for some books I've recently enjoyed!
THANK YOU
Happy reading,
Jenny x