This week, on Opening Lines, I'm delighted to welcome a fabulous writer, and good friend, to my site.
Why not settle down with a cuppa, and read the first 500 words of Rachel Brimble's latest release, Christmas at Pennington's?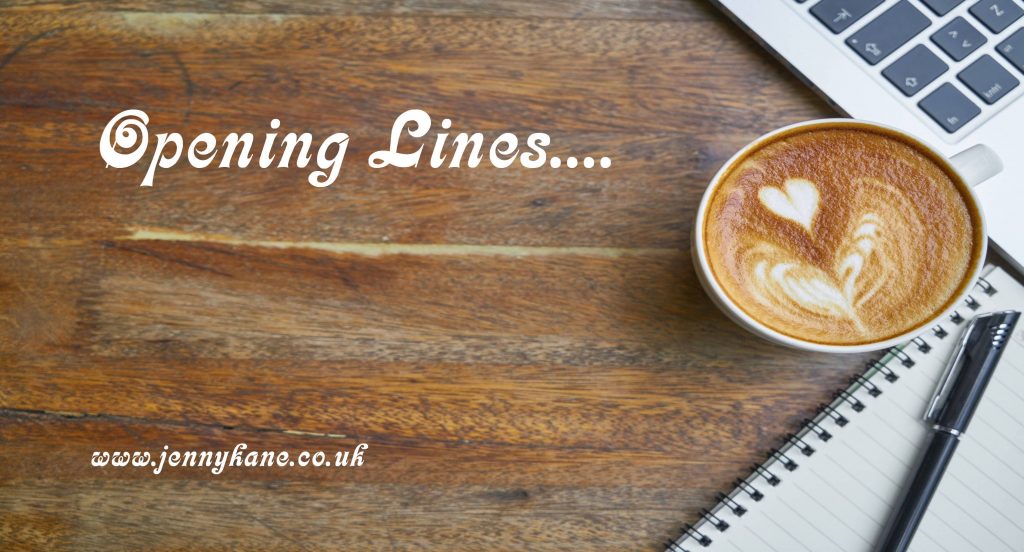 Blurb
Gripping drama as Pennington's department store prepares for a glittering Christmas in 1911, but a killer stalks the women of Bath.
Christmas sees Pennington's at its most glorious, thronged with shoppers, its grand staircase and balcony adorned with holly, mistletoe, tinsel and lights. It should be the happiest time, but dramas are seething beneath the surface.
For Cornelia Culford, in charge of jewellery, a divorce hearing looms, where she could lose custody of her young sons to her overbearing and unfaithful husband.
For Stephen Gower, being head of security at Pennington's is the perfect refuge from a tragic past at Scotland Yard. But soon the past will call him back, as Joseph Carter and Elizabeth Pennington beg him to help solve the murder of Joseph's first wife, now that it seems as if the killer has struck again.
For Joseph and Elizabeth, their marriage depends on exorcising the past. But can it ever be laid to rest?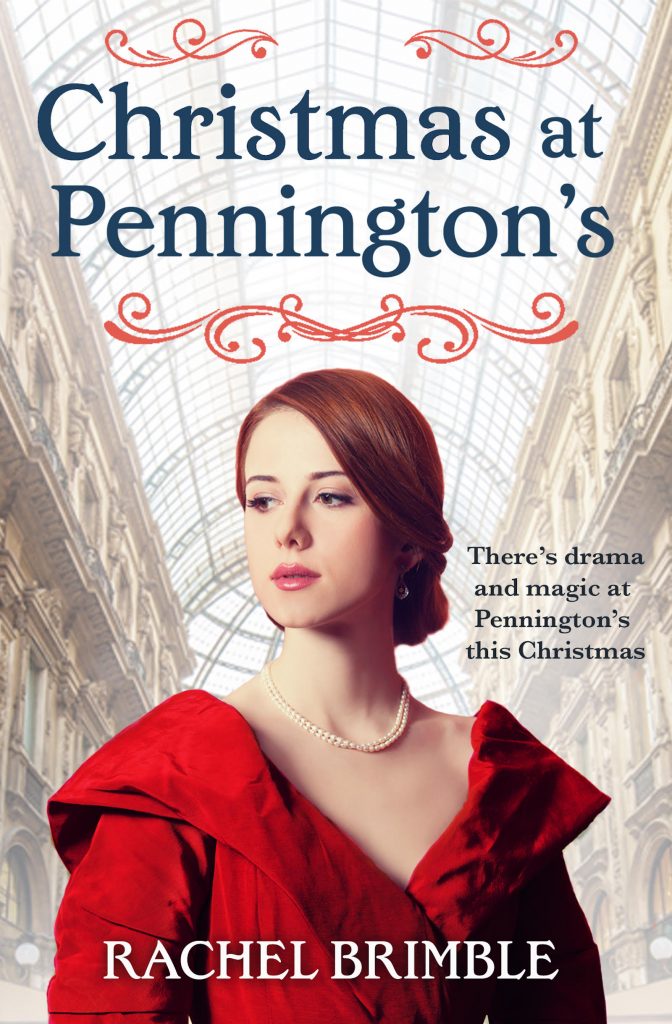 FIRST 500 WORDS…
London, November 1911
Stephen Gower clasped his hands behind his back and fought to keep his gaze steady on Inspector King's. 'I appreciate that, sir, but it's for the best that I leave. I've explained—'
'And your explanation does not sit well with me.' The inspector leaned his considerable bulk back in the chair behind his desk and narrowed his grey eyes. 'Those young women and Detective Constable Walker were murdered at someone else's hand, not yours.'
Tension stiffened Stephen's shoulders. 'That maybe so, but it was me who chose to not immediately act on those women's fears. I should never have sent Walker to investigate instead of going myself.'
'And who's to say your being there would have stopped what happened? It could just as easily have been you who was killed. The Board's investigation into your accountability that night will be sorted out as quickly as possible. You acted accordingly and I'm confident the Board will echo my sentiments.'
Stephen shook his head. 'Sir, I appreciate your support—'
'But instead of biding your time, you come to me with the daft idea of working as a security watchman at Pennington's department store. What on earth were you thinking by taking yourself off to be interviewed without waiting to hear what the Board have to say?'
'I need to work, you know that. I can't sit around doing nothing while I wait for the decision to be made of whether or not I can continue to work for the constabulary. My mind is filled with those murders constantly. I can't eat or sleep. I need some time away from London. Some time to get my head around everything that happened.'
King rose to his feet, his cheeks mottled. 'How will a detective of your calibre ever be happy wandering back and forth around a damn department store? You'll be bored out of your mind within a week.'
Stephen stood a little straighter. He didn't doubt the inspector's summary was wholly accurate, but he had to get out of the Yard. Out of London. To stay in the capital, to continue working for the police, where memories and images haunted him, was impossible.
He held the inspector's gaze. 'I submitted my resignation over a month ago, sir. Today I leave. There's nothing more to discuss.'
The clock on the office's grey wall ticked away each second, and when the raucous cheer of his fellow officers rang in the distance, Stephen hardened his resolve. Undoubtedly, a criminal of some description had been apprehended. Most probably someone who'd avoided capture for a considerable time, judging by the continuing cheers and laughter.
Yet, the inspector did not as much as glance towards the door. Stephen kept himself still. He would not – could not – falter in his decision to leave. No matter what the inspector said or did next, for Stephen's sanity, he had to go.
Today.
'Fine.' Inspector King raised his hands in surrender. 'Go. But there is no chance I'll…'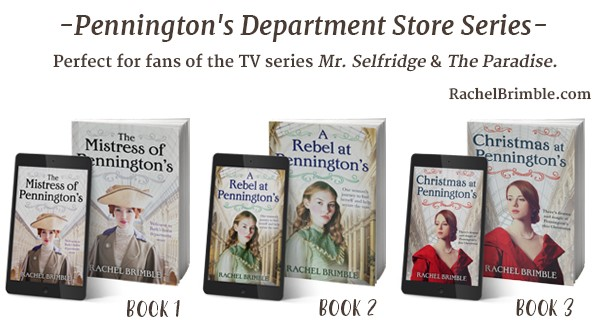 If you'd like to find out what happens next, you can buy Christmas at Pennington's from all good retailers- including…
Amazon UK – https://www.amazon.co.uk/Christmas-at-Penningtons-Rachel-Brimble-ebook/dp/B07RC9R3JK/ref=sr_1_fkmrnull_1?keywords=christmas+at+penningtons&qid=1557909447&s=gateway&sr=8-1-fkmrnull
Amazon US – https://www.amazon.com/Christmas-at-Penningtons-Rachel-Brimble-ebook/dp/B07RC9R3JK/ref=sr_1_fkmrnull_1?keywords=christmas+at+penningtons&qid=1557909484&s=gateway&sr=8-1-fkmrnull
Kobo: https://www.kobo.com/gb/en/ebook/christmas-at-pennington-s
Google Books: https://books.google.co.uk/books?id=RlKYDwAAQBAJ&dq=rachel+brimble+christmas+at+pennington%27s&hl=en&sa=X&ved=0ahUKEwipwODrpNDjAhVkqHEKHX-HB28Q6AEILDAA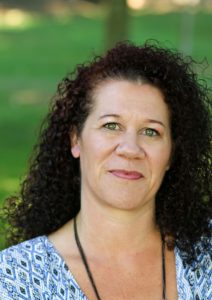 Bio
Rachel lives with her husband and their two daughters in a small town near Bath, England. She is the author of over 20 published novels including the Pennington's department store series (Aria Fiction) and the Templeton Cove Stories (Harlequin).
In July 2019, she signed a three-book deal with Aria Fiction for a Victorian trilogy set in a Bath brothel which will feature three heroines determined to change their lives and those of other women. The first book is due for release in Autumn 2020.
Rachel is a member of the Romantic Novelists Association and has thousands of social media followers all over the world.
To sign up for her newsletter (a guaranteed exclusive giveaway every month!), click here:
https://us12.list-manage.com/subscribe?u=ab0dc0484a3855f2bc769984f&id=bd3173973a
Website: https://rachelbrimble.com/
Instagram: https://www.instagram.com/rachelbrimbleauthor/?hl=en
***
Many thanks for visiting today Rachel.
Happy reading everyone,
Jenny x