It's time to raise a glass- or a large mug of black coffee in my case.
The third book in The Folville Chronicles launches today!
Edward's Outlaw follows hot on the heels of The Outlaw's Ransom and The Winter Outlaw.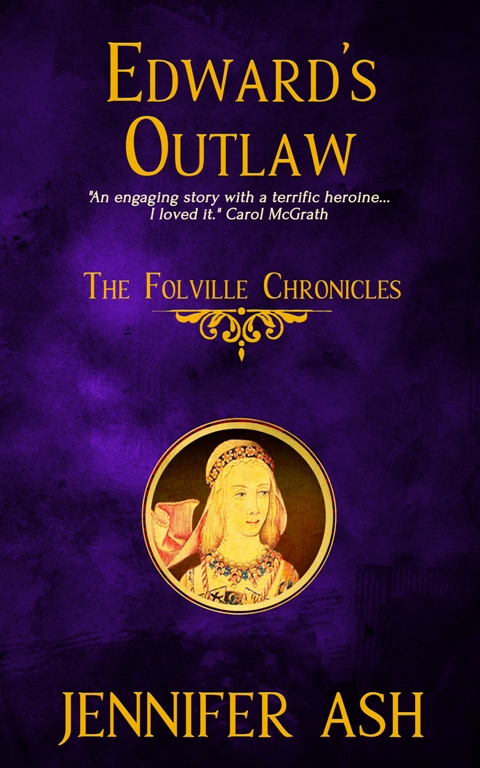 Available in both ebook and paperback formats, you can buy your copy today!
***
Here's the blurb
January 1330: King Edward III's England is awash with the corruption and criminal activity that his mother, Queen Isabella had turned a blind eye to- providing it was to her advantage.
Now, having claimed the Crown for his own, Edward is determined to clean up England. Encouraged by his new wife, Philippa of Hainault and her special advisor- a man who knows the noble felons of the countries Midland region very well- King Edward sends a messenger to Roger Wennesley of Melton Mowbray in Leicestershire with orders to work with the county sheriff to arrest five of the Folville brothers…including the newly married Robert de Folville.
Robert takes his wife, Mathilda, to Rockingham Castle for her own safety, but no sooner has he left, when a maid is found murdered in the castle's beautiful guest suite, the Fire Room. The dead girl looks a lot like Mathilda. Was she the target, or is Mathilda de Folville's life in danger?
Asked to investigate by the sheriff in exchange for him deliberately taking his time in the hunt for her husband, Mathilda soon uncovers far more than murder…a web of carefully laid deception which trails from London, to Derbyshire, and beyond…
***
(Although Edward's Outlaw can easily be read as a standalone novel, you'll get a little more out of the story if you've read books one and two)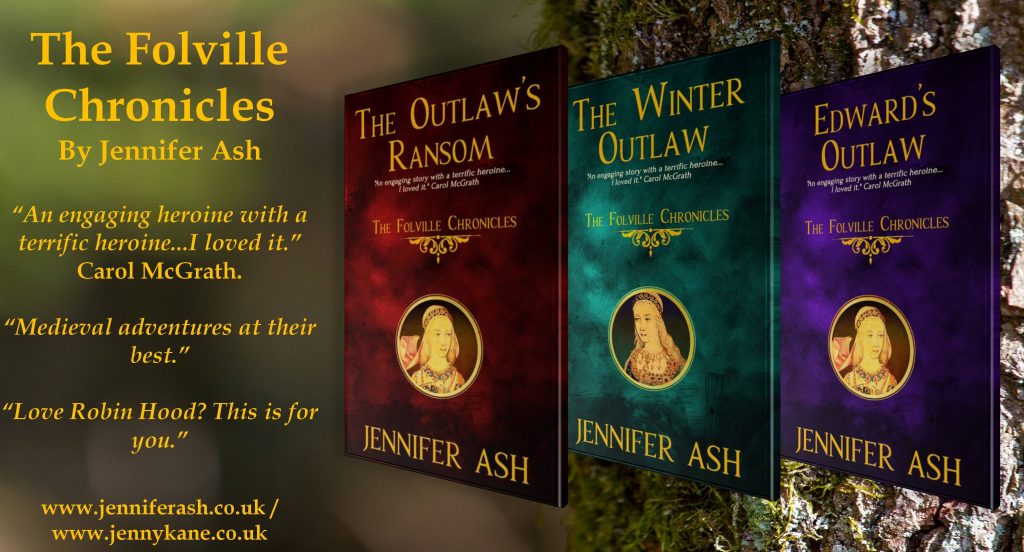 You can find out lots of information about Edwards' Outlaw, from how it was written to what inspired it, and read an extract or two, by following the launch blog tour which begins today!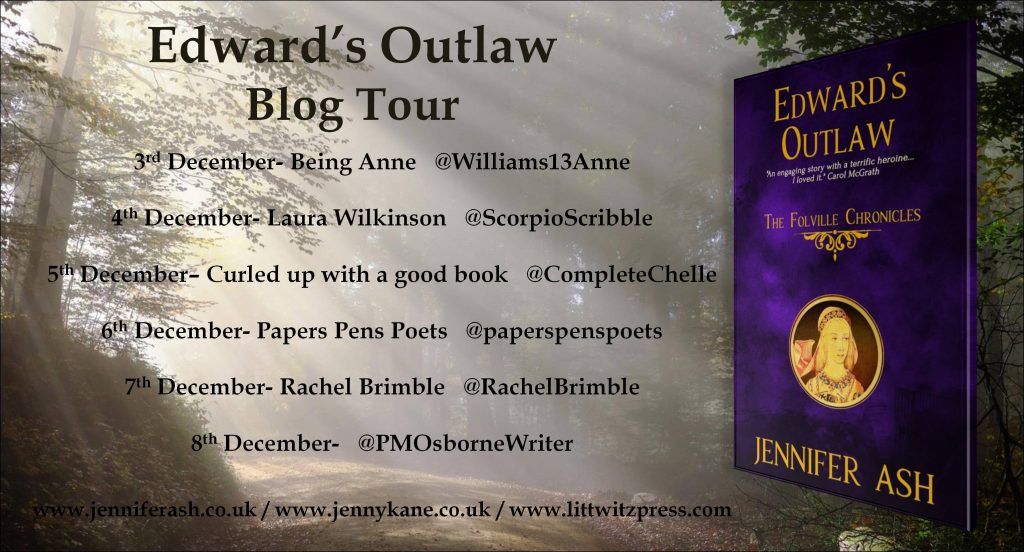 Happy reading (and blog hopping)
Jennifer x