February 15th is the release day for Richard Dee's Life and Other Dreams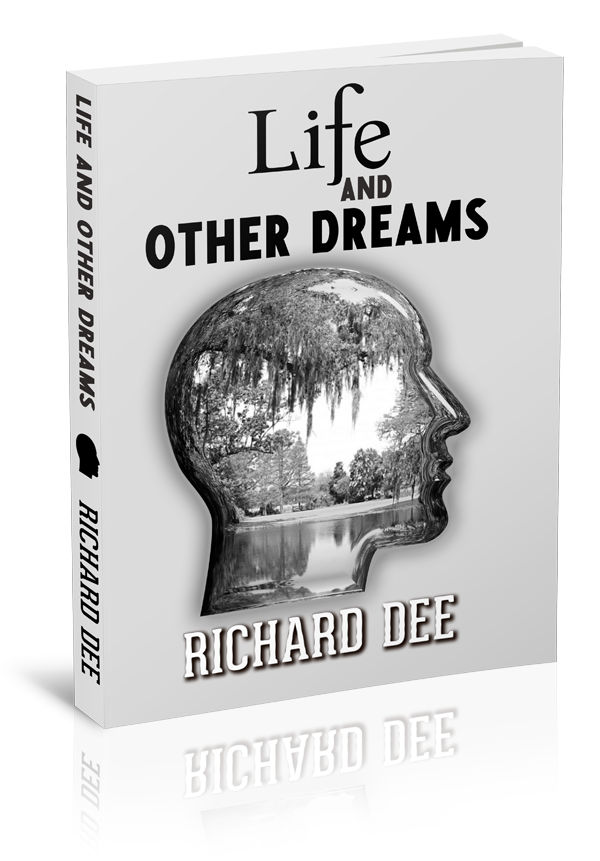 Blurb
Rick lives here on Earth, now, with Cath. His life is boring, writing adverts for cat food and exotic holidays. When he's asleep, he dreams vividly.
In his dreams, he lives as Dan, spending his time with his wife Vanessa. They live six-hundred years in the future, half a galaxy away. They're explorers, searching for valuable minerals on Ecias, an alien paradise.
When the two worlds start to overlap, Rick starts to question what is real. Events in his waking and sleeping lives are mirrored, similar people inhabit both and coincidences mount up. Then disaster strikes in each world at the same time. In his dreams, Dan is accused of a crime he didn't commit. Meanwhile, after one coincidence too many, Cath thinks that Rick's dreams are hiding an affair and leaves him.
Is Rick going crazy, or can he be living in two places, two times, at once? If not, then which one of them is the reality? Will one life carry on when the other is on hold?
Let's have a peep…
In this extract, I describe Rick's visit to a psychiatrist, where he explains what he thinks are his dreams. He describes his life as Dan, on the planet Ecias, six hundred years from now.
"You've told me a lot about your dreams," Doctor Borth said. "Can you tell me how real your life is when you're in one of them? Do you feel surprised when you wake and find that you're not there?" I wondered where this was going.
"It's very real," I said. "In my dreams, I have a full life. I've spent months on Ecias, done so much work. I'm a geological surveyor there, I checked out some of the technical terms I remember using, they all match. I'm not a scientist so I don't know where they come from. When I'm there, I don't think of here in the same way."
He took more interest at that point, leaning forward. "So, when you're on… Ecias, you use a technical vocabulary that you don't in this life?"
"That's right. It's the same with the Latin names for plants and trees. And there's more. I know things that can't be true."
"Wait," he held up his hand. "What do you mean, things that can't be true?"
"I can describe how a spaceship engine works, how we can travel faster than light. It all makes perfect sense to me. If I had the equipment, I could have a good try at making one for you. And I can use a multi-sensor mapping drone, use machinery that doesn't exist." I realised that my voice was getting louder; I was getting excited as I told him, remembering more and more as I went on.
"I've looked, none of it's been invented but I use it all the time, I'm familiar with it, how it works and how it's made. Hell, I can even tell you which planet the things are made on, who invented them. I don't just use the stuff, if it breaks down in the forest, I can strip and repair it too."
If that surprised him, he never showed it. His face was blank; the eyes behind the thick lenses gave nothing away. Maybe it was the sort of thing he heard all the time, perhaps his working life was filled with tales of galactic explorers.
"Interesting," he muttered, almost to himself. "Do you live a day at a time in your dream?"
"If you mean, do I sleep there and wake there in the mornings, yes I do. In some dreams, I live on Ecias for a month or more. Before you ask, when I'm there, I don't dream of here. Or if I do; I don't recall it in the same way. When Cath left, I tried to remember and write everything down; I found that the act brought up more and more detail."
"You mean like writing in a diary would here?" he suggested.
"I've never kept a diary, but I guess so. What I mean is that the act of remembering things prompted me to remember more things." I showed him the thick sheaf of papers, the notes I had started on the day after Cath had left. There were more now, I'd added quite a lot to them, details about my findings online and the things that had happened with Anna had brought them up to date.
"Are they your notes? Can I see them?"
I passed them over, he flipped through the pages. "May I make copies?" he asked. "I can assure you that nobody but me will see them. I haven't the time in this consultation to read them all."
"Of course you can,"
"Thank you." He stood and crossed to his desk. There was a small multi-function printer on it, next to a computer screen. He laid the papers on the tray and clicked a few buttons. There was the noise of the machine warming up. Soon, copies started to appear in the output tray. He had to reload the paper during the operation, I hadn't realised how my rambling about life on Ecias had grown.
The machine finished. He returned my sheets to me and sat again. "Thank you, I will read them with interest. Now, tell me one specific thing," he said. "Take a day in your life on Ecias and tell me about it. It doesn't have to be a special day, any day you like."
I thought for a moment, then I recounted the last day on Ecias that I had really been happy. I told him about the journey from our place into town, the time when Vanessa and I had ended up having sex by the side of the road. Telling him that, and he never flinched at some of the details, reminded me of the first time we had driven up to the place we would call home, our prefabricated cabin in the clearing. So I started talking about that.
I told him how the cabin had been dropped in by lifter, just as soon as we had cleared the undergrowth. From that, I remembered from the fun that Vanessa and I had doing it. I told him about the animals that we saw from our window, once they had got used to our being there. How we fed the local Sawgrass family muesli from our hands, how their tongues felt against our palms.
"Hold on," he said. "Do you realise you've been talking for more than twenty minutes, you've told me more about the day you moved into the cabin, all the things you did, than I can remember about when I moved to my new house. And that was only a month ago. Not only that, it's all consistent, there's nothing that you've said that doesn't follow logic, or change with repetition. It leads you to other memories as well, which indicates a consistent timeline."
Here was the big question. "So, do you believe me?"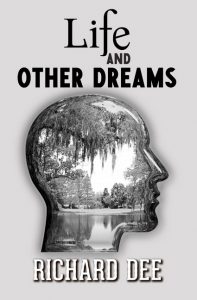 You can purchase Life and Other Dreams from Amazon at https://goo.gl/3s8mQ5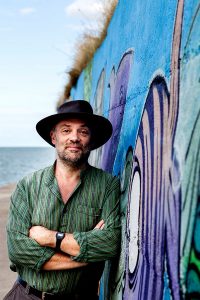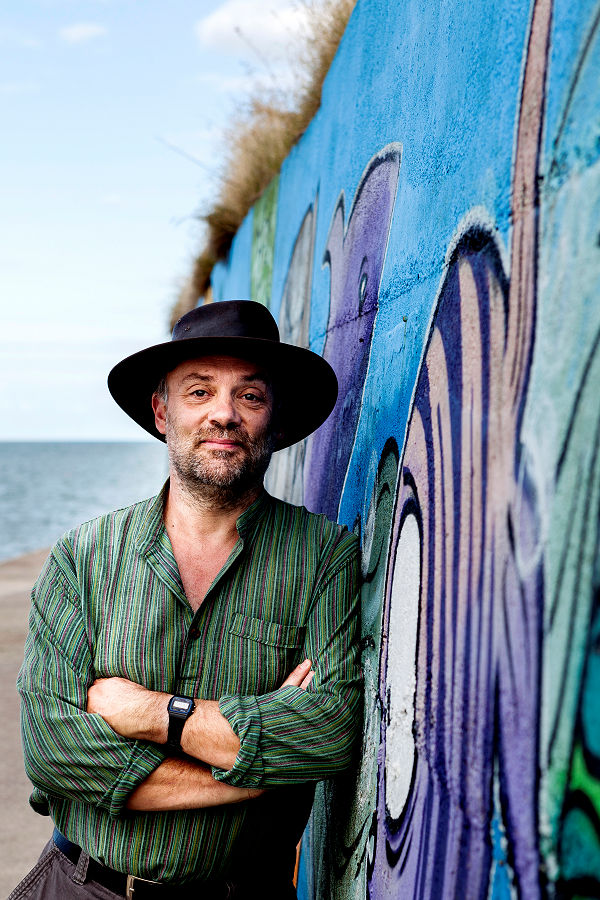 I'm Richard Dee and I'm from Brixham in Devon. I was never a writer, at least not for ages. I made up stories in my head, based on dreams and events in my life, but I never did much with them. Life, a wife, three daughters and now three grandchildren have kept me busy.
I spent forty years in shipping, firstly at sea, then in Port Control and as a Thames River Pilot, with adventures to match anything I could imagine. When I retired, I just moved them out into space, changed some of the names and wrote them down.
I write Science Fiction and Steampunk adventures, as well as chronicling the exploits of Andorra Pett, reluctant amateur detective. When I'm not writing, I bake bread and biscuits, cook delicious meals and walk the Devon coast.
My first novel Freefall was published in 2013, followed by Ribbonworld in 2015. September 2016 saw the publication of The Rocks of Aserol, a Steampunk adventure, and Flash Fiction, a collection of Short Stories. Myra, the prequel to Freefall was published in 2017, along with Andorra Pett and the Oort Cloud Café, a murder mystery set in space, the first of a series featuring Andorra Pett.
Sequels to most of them have either followed or are in production. I also contributed a story to the 1066 Turned Upside Down collection of alternative history stories. I'm currently working on more prequels, sequels, and a few new projects.
My website is richarddeescifi.co.uk. Head over there to see what I get up to, you'll find free short stories, regular features on writing, book reviews and guest appearances from other great authors. Click the FREE STUFF tab or the PORTFOLIO tab to get all the details about my work and pick up a free short story.
I'm on Facebook at RichardDeeAuthor  and Twitter at Richard Dee Sci-Fi I can also be contacted at mailto:richarddeescifi@gmail.com
***
Many thanks Richard. Good luck with your new novel.
Happy reading,
Jenny x