Today N J Simmonds launches her debut novel 'The Path Keeper', part of her thrilling new fantasy romance series. As a romance writer myself I have always been interested in what inspires other authors to write about love. Here's what N J Simmonds had to say…
'The Path Keeper' is much more than just a romantic tale about two young people. It has passion, suspense, drama, humour and a dash of the esoteric running through every page. You've been quoted as saying that the book is not a romance novel but a love story. What's the difference?
To me there's a big difference. When you write a traditional 'romance novel' you generally have two people that fall in love, you have a bunch of obstacles getting in their way and then you have a happy ending. From Cinderella to Fifty Shades of Grey and everything in between – ultimately you are following the journey of two people's love until they reach their Happy Ever After. But 'The Path Keeper' isn't just about Ella and Zac. I wanted to cover the topic of love in all its guises – unrequited love, friendship, the bond between mother and daughter, lost love, first love and of course soul mates. My writing isn't linear, probably because my mind thinks more like a collection of crazy fireworks than a straight line, so readers dip in and out of seemingly random people's lives – zipping back and forth from The Blitz to the 90s to the present day – until it all comes together in the end. Writing romance has a formula, writing about love has endless possibilities, because ultimately every decision we've ever made in our lives has been governed by love or fear…and every decision has a consequence.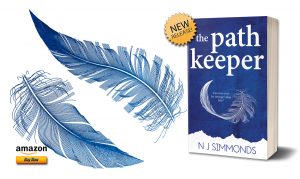 With all the negativity in the media lately, how do you get into the happy mindset to write romance?
I love love, it's my escape. I tend to shy away from conflict and anger, it makes me feel ill, so when I don't want to watch the news any longer I switch on a lovey dovey film. Or I put down my newspaper and pick up a romance novel instead. The thing about love, whether you watch it, read it or write about it, is that it fills you with hope. From the teenager who longs for their first experience of true love to the old lady who is reminiscing of happier days, having someone to love and being loved in return is the best feeling ever.
As a writer you not only have to move the images from your mind to the mind of your reader, but make them feel what your characters are feeling. It's not enough for me to have my readers follow a storyline; I want them so absorbed that they are the characters. To do this I love to watch romantic movies. One of my favourites is 'Before Sunrise'. Not only is the dialogue so clever but it's what isn't said that speaks volumes. The way Jesse looks at Celine when she isn't watching, the contradiction between what they are saying and their body language, those tiny subtle pauses, touches and unspoken words are what pulls you into the story and make you feel that all encompassing emotion. That's what I attempt to get across in my work.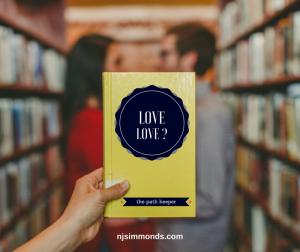 The love between your main characters Ella and Zac is very unique. How is writing fantasy romance different to regular love stories?
To be honest I didn't approach it any differently to writing a normal love story. In fact using fantasy elements makes writing about love easier as it opens the story up to endless possibility. Being in love, especially the first time when everything is so intense and raw, is truly magical….so adding a touch of the mysterious and unexplained to it feels totally natural to me. Unlike a lot of YA fantasy romances like 'The Vampire Diaries' and 'Twilight' my book doesn't have vampires, werewolves or witches – it's a lot more realistic (if you believe in the unbelievable, that is). Isn't that what love is all about, striving for that ultimate fantasy?
Did you have to sensor yourself once you discovered that 'The Path Keeper' was being categorised as YA (Young Adult)?
I never wrote 'The Path Keeper' intending for it to be a Young Adult book. I wrote the kind of story I like to read, which just happens to have a nineteen year old girl as the main character. When my publishers said they wanted it for their YA division I was worried – there's swear words and sex and some really adult themes – but they kept it in. Then I realised that I don't write for children, I write for older teens. They aren't stupid, they know about sex and F words and violence so why keep it away from them? I show love in a realistic light; hopefully I can give my younger readers a taste of what is around the corner and my older readers can be taken back to a time when life was simpler and more exciting.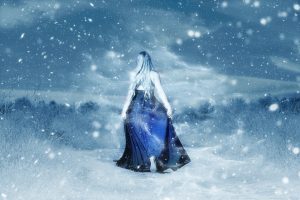 What do you love the most about writing romance?
The escapism. To be a decent writer you have to do more than just choose the right words – you have to feel everything your characters feel in order to describe their emotions effectively. So I could be doing something mundane like walking to the shops or ironing but in my mind I'm imagining what the taste of Zac's kisses are like or whether his lips are firm or soft. Likewise I may be imagining the pain of losing someone I love or being on the receiving end of an unloving mother. It can really take you to the brink and back, many a night I've been typing with tears splashing on to my keyboard. But I love it; the drama and the intensity – what other job gives you such a ride?
Ella's love interest Zac is a character that no one will forget in a hurry. What makes a perfect  leading male character?
Lots of things. I guess it depends what people want from their dream guy. For me I wanted to write about someone who was far from perfect. Zac is a very complicated character. Yes he's beautiful to look at and he adores Ella with a ferocity that can be quite suffocating at times but he's troubled. He is torn between the life he has and the life he wants with her. He wants her in every way, but knows that he shouldn't be with her…that makes for some very impulsive decisions that create all sorts of problems for our star crossed lovers. Saying that though, he really is gorgeous! Who doesn't love a guy with olive skin, dark hair and bright blue eyes?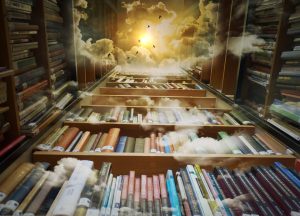 And finally, what can you tell us about the sequel 'Son of Secrets'?
I wrote 'The Path Keeper' knowing that it would be the first in a series of books…I wasn't sure if it would be a trilogy or more, but I as I began to explore the characters I realised that the story had the potential to run and run. Except 'The Path Keeper' doesn't start at the beginning, it starts at the moment that Zac and Ella meet for the first time. But they have a bigger past, and we see that in the second book. We also see how they learn to live with their new lives and we find out what happens to the truly vile Sebastian. Best of all we meet Luci, one of the most exciting and original characters I have ever created. She is both petrifying and beguiling in equal measures, even I'm not sure what I think of her yet…but I'd definitely want her on my side!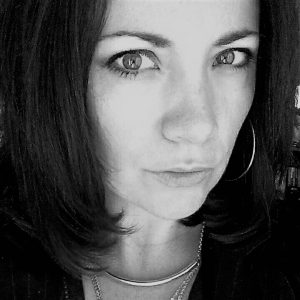 'The Path Keeper' is available from all good bookshops or click here to order from Amazon. To find out more about the series and follow N J Simmonds' writing adventures check out #thepathkeeper on social media. To read the first chapter of 'The Path Keeper' visit njsimmonds.com.
***
Many thanks for such a wonderful interview! Good luck with The Path Keeper.
Happy reading everyone,
Jenny x