A weekend off work is a rare thing in the Kane household. If I'm not working then my husband is, and the children are forever drowning in homework. So it was a treat to head off bright and early on Saturday morning to London to visit a National landmark I have so far neglected in my quest to visit every castle in the UK.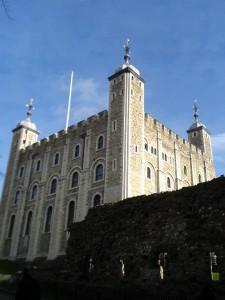 The Tower of London was built on the instructions of William the Conqueror shortly after his capture of the English throne in 1066.
I thought I knew what to expect when we got there. The White Tower full of armour, ravens and the famous macabre torture devices. What I didn't expect was the sheer size of the palace and its grounds, slap bang in the middle of the capital city.
The vast amount of armour on display in the White Tower is mind blowing
To see the actual armour worn by King Henry VIII was incredible enough- but never will I forget my daughter turning to me and asking, at the top of her voice,  'Why did he have penis armour?' And nor will the bloke who was standing behind us, who choked on the bottle of water he was drinking at the time!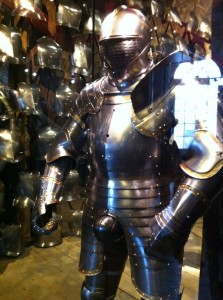 Just standing on the notorious scaffold green, it is so easy to imagine the fear of those waiting to meet their fate at the hand of a sword wielding executioner. The very walls of the Bloody Tower hum with the feel of hopelessness and a stubborn desperation of belief. The figures of Anne Boleyn, Jane Boleyn, and the heart breakingly manipulated Lady Jane Grey, will forever be remembered for going to their deaths there.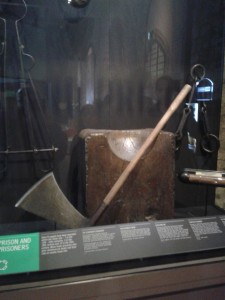 It's no secret that I am passionate about history, and discovering how the actions of our ancestors got us to where we are today- which brings me to why I'm sharing my weekend away with you on my blog. In the Bloody Tower, where many a prisoner was held while their lives were literally held in the balance, the walls are etched with scratch after scratch of graffiti.
Some of these messages are pleas to God for help, others are words of bravado and defiance, while some simply engraved their names and or the dates of their incarceration. One of these names belonged to a man called Thomas Folvill. (The photograph shows a reproduction of the original marks that are too faint to photograph properly)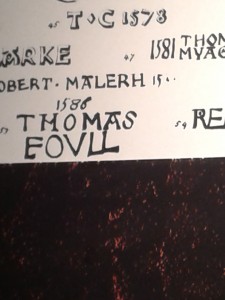 So what you say?
Well, the Folville family had a long history of violence and criminal behaviour- so long in fact that it can be traced right back to the time of the Robin Hood ballads…
Was this Thomas Folvill part of the same side of the family as the notorious Fourteenth Century? I intend to find out…
And why do you need to know about the Folville family at all?
Well- when my next novel comes out, you'll find out!
Happy reading,
Jenny x