This week's 'Tiny Taster' come from my most recent publicati0n,
 the second book in #thepottingshed #series.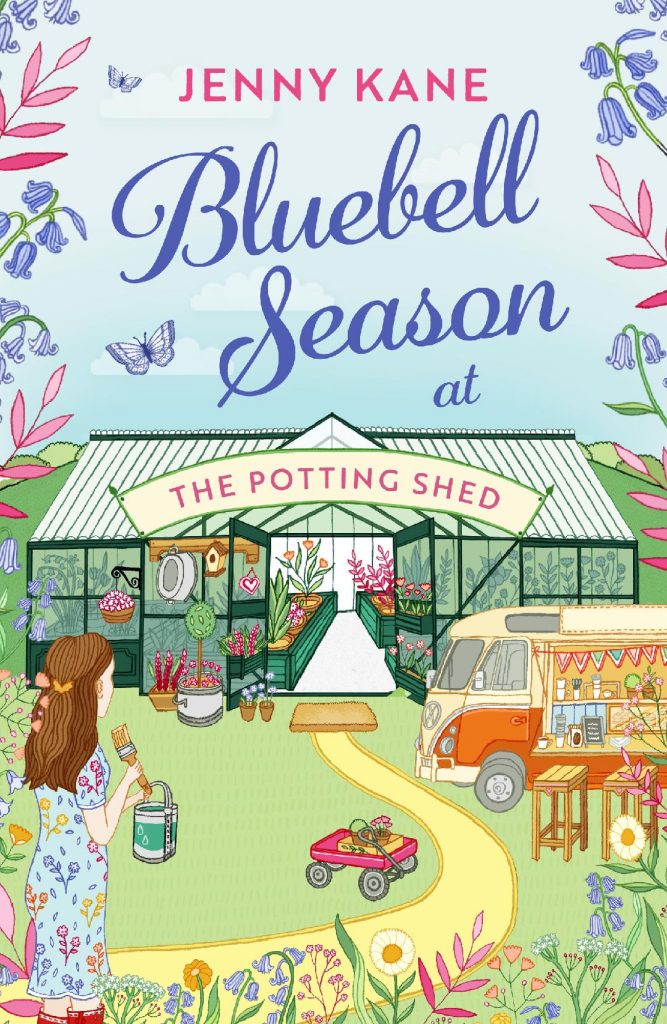 Blurb
Maddie and her sister Sabi are back at The Potting Shed, but are their troubles over?
Bluebell Season at The Potting Shed is the sequel of Frost Falls at The Potting Shed, part of a new series by #1 Kindle bestselling author, Jenny Kane, that revolves around a family-run garden centre.
Spring has arrived at The Potting Shed and things seem to finally be going Maddie's way. Her relationship with lovable lawyer Ed is going well and the business is thriving with the help of her new friend Jo and his bright orange coffee van.
But troubles are just around the corner… The upgrade of The Potting Shed from a nursery to a garden centre is at a critical point – turning part of Maddie's business into a building site, and just as she has to temporarily move out of her home, a major garden centre announces its grand opening only twenty miles away.
With money running out Maddie and her sister Sabi must think fast – they only have until the end of bluebell season to save The Potting Shed…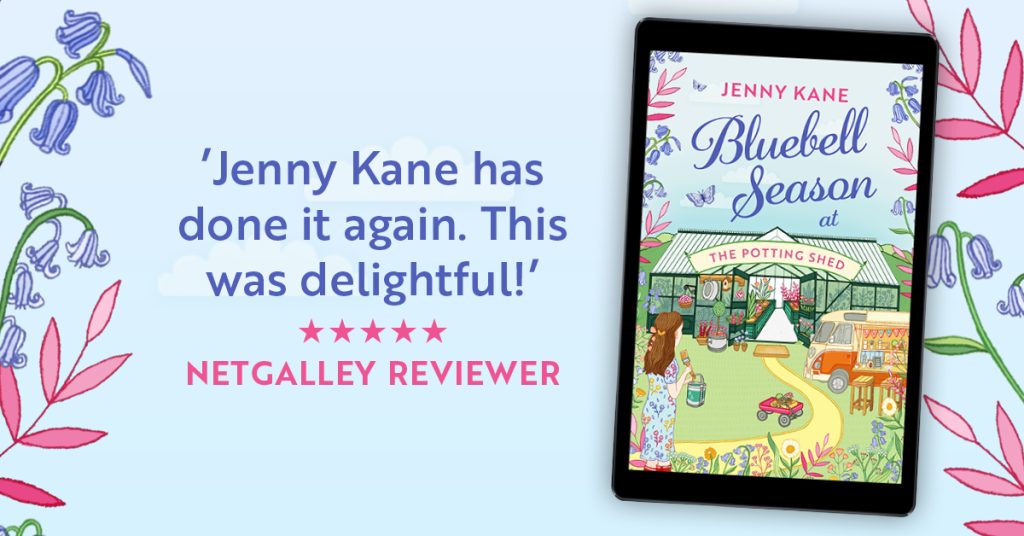 Here a tiny taster …
… 'You know the greenhouse's roof wouldn't have smashed, don't you?'
'Logically, yes.' Maddie placed the biscuit tin in the middle of the kitchen table. 'No point in paying for reinforced glass if it's not going to do its job, but instinct still told me it was going to break.'
'Have you worked out which herbs you're going to grow yet?'
'Almost.' Maddie glanced down as Florrie's wet nose nudged at her hand. 'Yes, I know you want a biscuit, but you've already had one, and they aren't good for you.' She ruffled the puppy's black and white fur, before returning to the point. 'I'll start by increasing production of the herbs I already grow. All the favourites: thyme, mint, chives, parsley, and such. But I also want to produce some less common varieties too. See if I can tempt people to be braver in their tastes. Borage definitely – it's good in a jug of Pimm's; maybe some caraway and chervil.'
'Not coriander and dill? I use all of those – and basil of course.'
Maddie's eyebrows rose. 'You mean Henry uses all of those.'
'Yes, well, it's hardly my fault if my husband loves to cook.'
'You're a lucky woman, Sabs.' Patting her sister's arm, Maddie selected another biscuit. 'But I'll leave out those particular herbs for now. They tend to bolt if you don't keep on top of them, and as we can't afford to employ any more staff, I want to keep things low maintenance.'
Sabi delved a hand into her massive handbag, pulled out a state-of-the-art tablet, and opened it at a list of jobs that needed doing. 'Maybe we should have ordered a bigger greenhouse.'
'Anything bigger wouldn't have fitted between the first polytunnel and the path to the car park.'
'I still can't see why it couldn't have been built on the scrap of land at the far side of the nursery.'
'Light.' Maddie bit back the temptation to ask Sabi how many times they needed to have this conversation. 'While the rear of The Potting Shed does enjoy the sunshine, overall, it's lighter at the front of the nursery for longer each day.'
Sabi grunted reluctant acceptance of the situation as she pulled a cookie from the tin, brushing a crumb away as it hit her tablet's screen…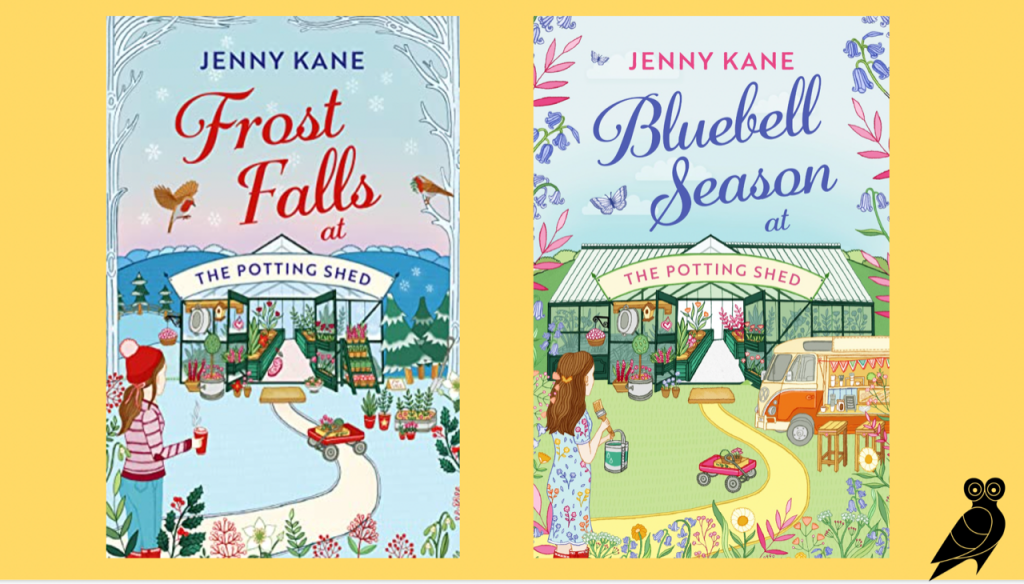 If that extract has whetted your appetite, you can order your copy of Bluebell from-
Amazon UK, Amazon US, Kobo, and Waterstones. 
Bluebell Season at The Potting Shed follows Frost Falls at The Potting Shed, and precedes Misty Mornings at The Potting Shed. 
Happy Reading,
Jenny x