Autumn is, without doubt, my favourite season. I love the colours, the scent of freshness in the air and the crisp early morning mists. Every opportunity  I get, I don my welly boots and head out, eager to  stride over fallen leaves, enjoying the sound of them crackle and crunch beneath my feet, or seeing them float upwards as I kick my way through particularly satisfying leaf heaps.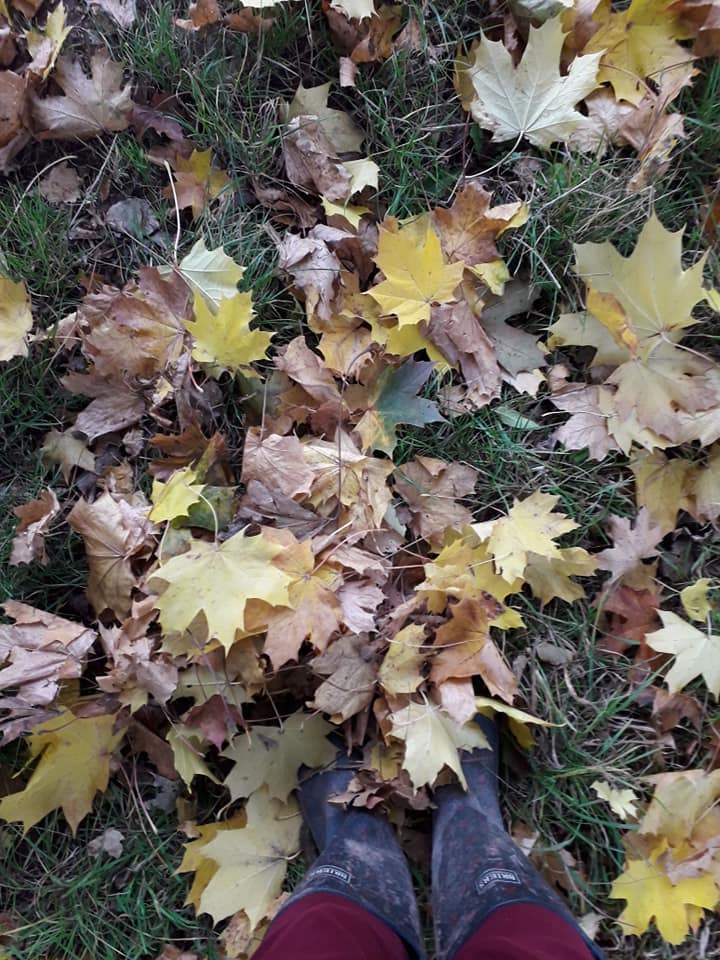 It will be of no surprise to you therefore, to know that writing books set in autumn is a pleasure. I always try to  allow my characters to savour the same outdoor 'escape' feeling that the autumn air gives me.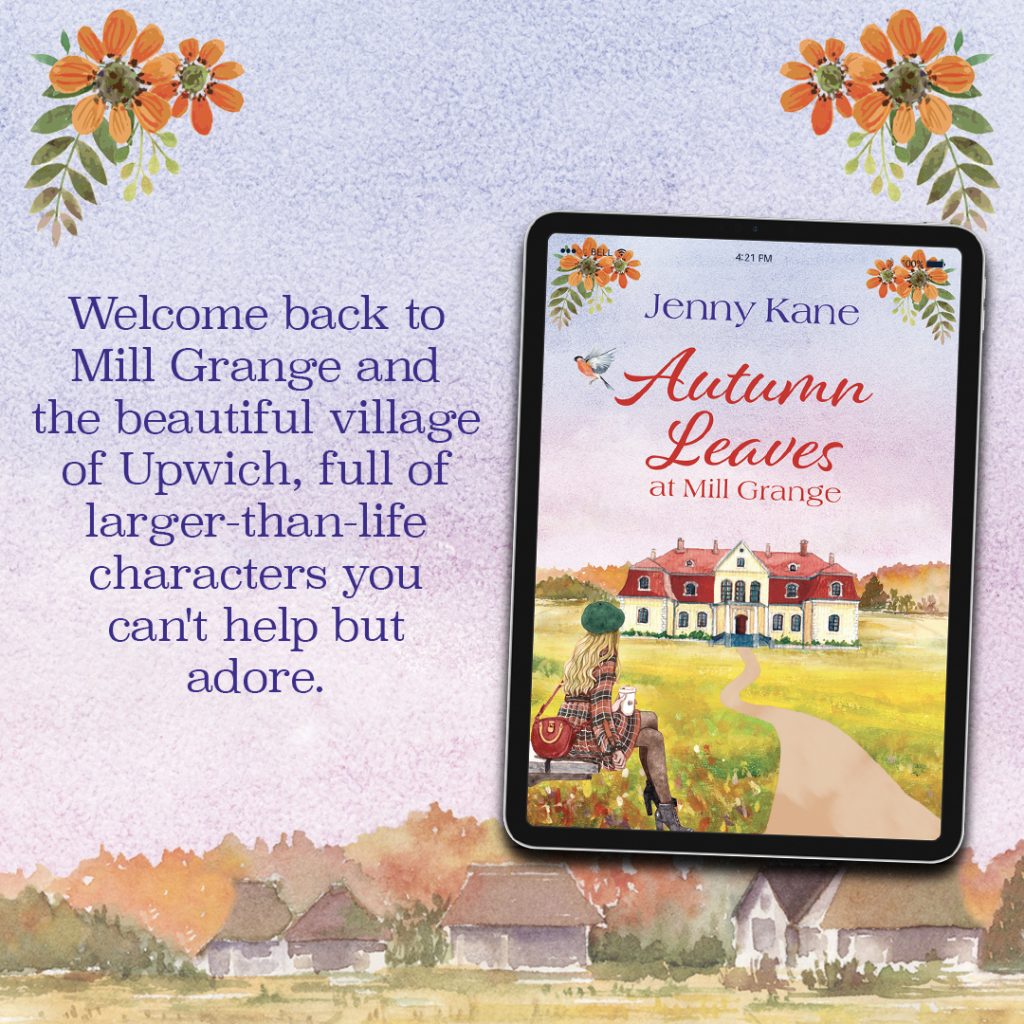 Blurb
At Mill Grange, the work – and the fun – never stops! As autumn brings coolness and colour, change is in the air for all at the manor…
Sam Philips' time in the forces changed him forever. Supported by his friends, Sam is keen to help make beautiful Mill Grange a safe retreat for injured army personnel… but his crippling claustrophobia means Sam is living in a tent on the grounds! Enlisting the help of charming village stalwarts Bert and Mabel Hastings, Tina Martins is determined to find a way to help him conquer his fears. But why does she feel like he is keeping a secret?
After discovering evidence of a Roman fortlet on the manor's grounds, Thea Thomas is thrilled at the chance to return to her archaeological roots and lead the excavation. She spent the summer with handsome celebrity archaeologist Shaun Cowlson – but now he's off filming his Landscape Treasures show in Cornwall, and Thea can't help but miss his company. Especially as someone else is vying for his attention…
Welcome back to Mill Grange and the beautiful village of Upwich, full of larger-than-life characters you can't  help but adore.
(Although Autumn Leaves at Mill Grange follows on from Midsummer Dreams at Mill Grange, it can be read as a standalone novel.)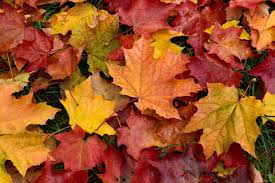 Here's a little taster for you…
'Take pity on an old man, lass.'
Bert fluttered his grey eyelashes as he helped Tina carry a large cardboard box full of tea, coffee, milk and biscuits from her car into Mill Grange's kitchen. 'I love Mabel to pieces, but she is driving me mad.'
Tina laughed. 'But it's only been two months since the restoration project came to an end. Doesn't Mabel have heaps of committee work to do? She runs every social club this side of Exmoor.'
As he placed the box on the oak table that dominated the manor's kitchen, Bert's eyes lost their usual optimistic shine. 'Since Mill Grange was sold Mabel's been so aimless. She led the volunteer restorers here for over five years and now that's over…'
'Mabel doesn't mind Sam owning this place, does she?'
'Not for a minute. For a little while it was all she could talk about. She's that proud of your young man for buying the very thing that frightens him. For taking his fear of being inside by the scruff of the neck and buying a house to be enjoyed by other people.'
Tina put her box of groceries on the side and laid a hand on Bert's shoulder. 'I'll talk to Sam. There must be something Mabel could do around here.' She played with her pigtails as she thought. 'I'm not sure we can afford to pay her yet though.'
'You wouldn't have to. Making her feel part of the team again is all I'm asking for.' Bert's smile returned to his eyes. 'How's it going here anyway? Sam getting into the house at all, or is he still overseeing things from that screen thing outside?'
'He hasn't been inside the manor since he bought it.' Tina focused her attention on emptying the boxes of biscuits ready for Mill Grange's first visitors, hiding her…
Available from Nook, Kobo, as well as Amazon UK and Amazon US.
Currently only 99p/ $1.99 on Amazon
Happy leaf kicking,
Jenny x