As many of you will know, I have been lucky enough, over the last few years, to work for the brilliant Spiteful Puppet on several Robin of Sherwood projects.  However, there are far more strings to their bow than that. (See what I did there?!!)
Spiteful Puppet's latest project is something truly special – and how could it not be, with the incredible Richard O'Brien and Sophie Aldred at the helm!
It is my pleasure, to be able to bring you all the info…. why not take a peep?
'Rocky Horror' legend Richard O'Brien
stars in 'The Barren Author'
a new six-part audio comedy-drama
inspired by the fantastical stories of Baron Munchausen
His co-star is Sophie Aldred – Dr Who companion 'Ace'
Forty-seven years after he created the sci-fi stage and film cult favourite 'The Rocky Horror Show', Richard O'Brien has taken a rare acting role to star in 'The Barren Author', a new 6-part audio comedy-drama inspired by the stories of Baron Munchausen by Rudolf Erich Raspe.
O'Brien plays The Brigadier, who is telling the tale in sessions via video calls to the mysterious Smith (Sophie Aldred). But is she all she says she is, and what – in fact – is she? A publisher, a psychiatrist, or in league with
forces of evil?
The original Munchausen stories about a fictional German nobleman first appeared in 1785 in the book 'Baron Munchausen's Narrative of his Marvellous Travels and Campaigns in Russia'.and told of his impossible
achievements as a sportsman, soldier, and traveller including riding on a cannonball, fighting a 40-foot crocodile, and travelling to the Moon.
'The Barren Author', written by Paul Birch, produced and directed by Barnaby Eaton-Jones, is not a literal
adaptation of the Munchausen stories but takes instead the satirical, provocative and absurd spirit of the original tales and reimagines them for 2020.
Richard O'Brien said: "I find it enjoyable being allowed to play someone who views the truth as a moveable feast. Should I improve on doing so, I shall, most likely, turn my future ambition towards running some great nation; or other."
Sophie Aldred said:"This was the best fun I could have hoped for in the airing cupboard all lockdown! I loved being the straight woman to Richard O'Brien's ridiculous character's funny. I can't wait to hear the whole thing spliced together."
Producer/Director Barnaby Eaton-Jones said: "I've always loved the madness and satirical bite of the Baron Munchausen tales, and was bowled over by Terry Gilliam's film version in 1988 as a youngster, but I'd had an idea kicking around for a while of taking the core concept, keeping some of the well-known elements, and updating the tales in a contemporary setting. I wanted to keep the surreal nature and that blurring of fantasy and reality (is it real or is it not?). I am very lucky to share a sense of humour and a close friendship with the writer I asked to adapt my treatment, Paul Birch, and his six episodes really have flown off into a direction that's extraordinary. The great thing about audio is all of this scope can be achieved, whereas would have been astronomical for television or film! Right from the very start, I could hear Richard O'Brien's voice in my head as our main character and I was so bowled over that the scripts excited him enough to take on the role (and suggesting his own creative enhancements to them – which is always the sign of an actor properly engaging with the material). Pairing him with Sophie Aldred, who's a delight as his confidante and possible future nemesis, just created the perfect chemistry for a must-listen-to-tale in six half hour episodes. My fingers are crossed for people loving it enough to ask for another series of escapades!"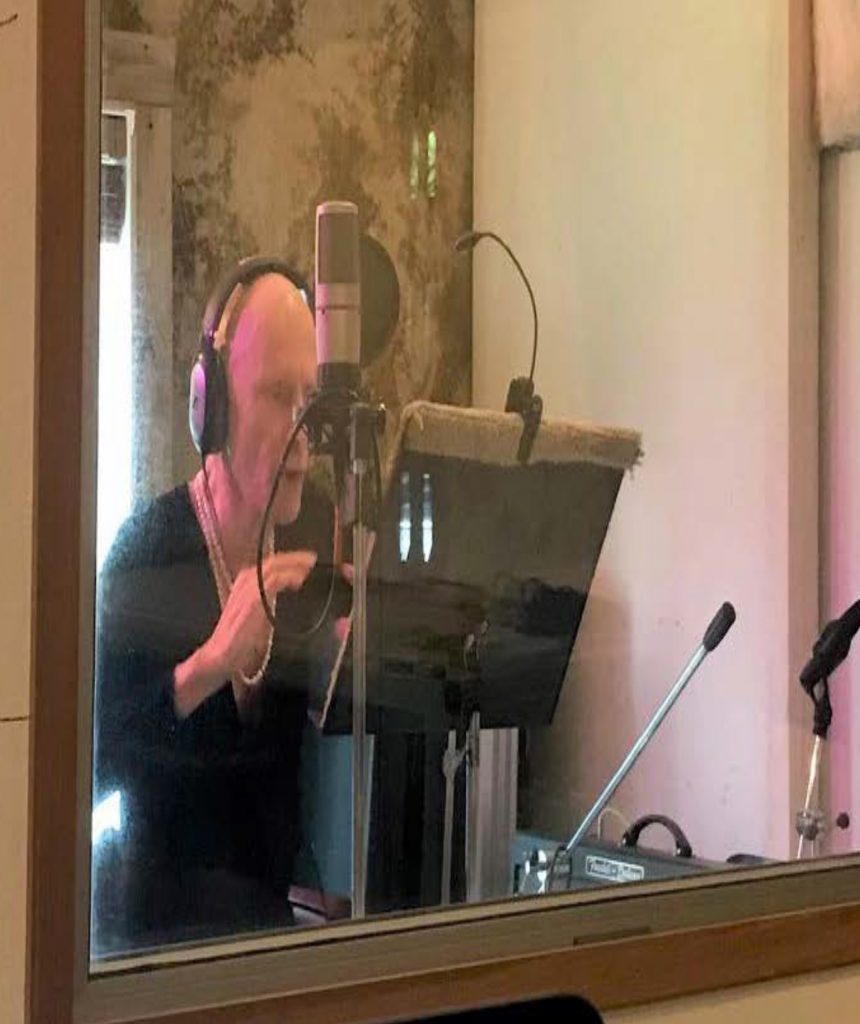 You can listen to a trailer for this fabulous adventure – as well as enjoy an article about The Barron Author in the Radio Times!! (yes- the Radio Times!!!)  – Radio Times article: https://www.radiotimes.com/news/radio/2020-10-30/barren-author-trailer-richard-o-brien-exclusive/
Richard O'Brien
Richard, who was born in 1942, began his life in the world of entertainment in 1965 when, at the age of 23, he rode horses in British-made movies. He had no desire to become a full-time stuntman and, wisely, took himself off to an evening
drama school, which claimed to adhere to the teaching principles of Stanislavski, Lee Strasberg, Stella Adler and anyone else that had decided to embrace the more 'naturalistic' approach to acting, commonly known as the Method.
In 1967, Richard became an ASM and understudy in a musical touring version of 'The Barretts of Wimpole Street', retitled as 'Robert and Elizabeth'. He worked backstage in many West End theatres, most notably the Cambridge Theatre at Seven Dials, where, among other duties, he shone a limelight upon John Hanson who, at the age of 46, may well have been the oldest Student Prince that the world had ever laid eyes upon. In 1969, Richard joined an ensemble group in a joyous
production of Gulliver's Travels at the Mermaid Theatre. This show was designed and directed by Sean Kenny.
The choreographer was a young Japanese Canadian called David Toguri and, the following year, Richard auditioned for him once again and joined the cast of the British touring production of the American 'hippie' musical 'Hair'. After Hair came 'Jesus Christ Superstar', which was directed by Jim Sharman. The following year, 1973, Jim cast Richard in a Sam Shepard
play at the Royal Court Theatre's Theatre Upstairs. It was here that he met Richard Hartley, his music partner of 40 years. 'The Rocky Horror Show' opened in July of the same year and, slowly but surely, became the biggest cult musical of all time.
Other highlights of Richard's career are, of course, 'The Crystal Maze', a game show that warmed the autumn nights for Channel 4; the Child Catcher in the first stage production of 'Chitty Chitty Bang Bang'; performing for the Queen in the
gardens of Buckingham Palace upon Her Majesty's 80th birthday, and playing Fagin in a New Zealand production of 'Oliver!'.
In a career that has spanned nearly 50 years, Richard has acted with some of the biggest and best-known names in the industry and, lately, he has won over a new and younger crowd of fans as the voice of Lawrence Fletcher, the father of
'Phineas and Ferb', in the Disney cartoon series of the same name.
He is 78 years of age and refuses to make eye contact with the Grim Reaper.
Sophie Aldred
Sophie Aldred is an English actress and television presenter, best known for her portrayal of Ace alongside Seventh Doctor, Sylvester McCoy.
Aldred was born in Greenwich, London, but grew up in nearby Blackheath. She attended Blackheath High School from 1973 until 1980, before enrolling as a drama student at University of Manchester. She graduated in 1983 and decided to embark on a career in children's theatre.
In 1987, she was cast as Ace in 'Doctor Who'. Her tenure on the show spanned the last nine stories of the programme's original run, which ended in 1989.
Both before and since 'Doctor Who', Aldred has had a varied and busy television career, particularly in children's
programming, where she has presented educational programmes such as 'Corners', 'Melvin and Maureen's Music-a-grams', long-running BBC series 'Words and Pictures' and also CITV paranormal show 'It's a Mystery 'in 1996. She also played the character Minnie The Mini Magician from Series 8 onwards on CITV's 'ZZZap!' between 1999 and 2001.
Aldred has presented and sung in several BBC Schools Radio series, including 'Singing Together', 'Music Workshop', 'Time and Tune' and 'Music Box'.
She has also performed on radio and in the theatre. She has also reprised her role as Ace in the charity special 'Dimensions in Time' and the Doctor Who audio plays produced by Big Finish Productions. Throughout the 2000s she has worked
extensively as a voice-over artist for television advertisements, and has also provided voices for animated series such as 'Bob the Builder' and 'Dennis & Gnasher'.
Sophie Aldred married Vince Henderson on 12 July 1997. They have two sons, Adam and William.
Paul Birch (Writer)
Based in York, Paul is an award-winning writer, actor, and practitioner. He has made work for and with the BBC, Birmingham Rep, Cheltenham Everyman Theatre, ITV, and York Theatre Royal; to name but a few. His work has twice won him the play-writing residence at Leeds Playhouse and his adaptation of Spiteful Puppet's 'Passport To Oblivion' won the 'Best Drama Special' at the 2020 New York Festival Awards. He is the Artistic Director of Out of Character Theatre Company, devising, writing and directing theatre pieces dealing specifically with mental illness.
Barnaby Eaton-Jones (Producer/Director)
Based in Gloucestershire, Barnaby is an award-winning audio writer, director and producer. He revived 'The
Goodies' for Audible in 2019 (with Tim Brooke-Taylor, Graeme Garden and Bill Oddie, with guest stars Joanna Lumley and Jon Culshaw) and resurrected and toured the classic radio comedy 'I'm Sorry I'll Read That Again' for stage; as well as a new series for BBC Radio 4 Extra. He co-adapted, directed and produced the spy
thriller 'Passport To Oblivion' (starring George Lazenby, Terence Stamp and Glynis Barber) which recently won Best Drama Special at the New York Festivals Awards in April 2020. He produces, directs and writes the new
'Robin of Sherwood' audios (with ITV Global), which features all the original cast of this classic 1980's television series – Ray Winstone, Jason Connery, Clive Mantle and Nickolas Grace, to name but a few. He is the Creative Director of Spiteful Puppet Entertainment Ltd, who – in 2019 and 2020 – produced the highly successful musical cabaret 'Musik', performed by Frances Barber, written by Jonathan Harvey, and with music by the Pet Shop Boys.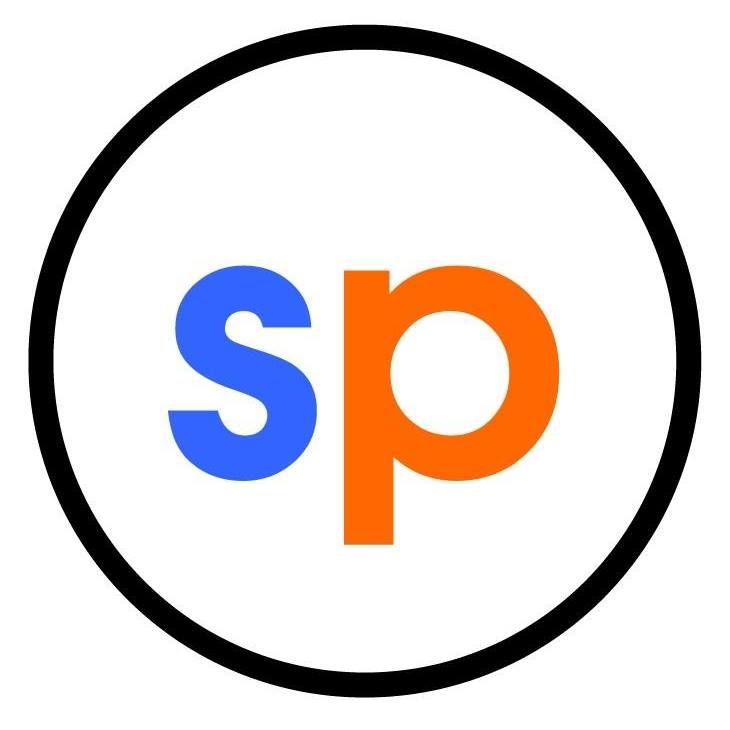 Spiteful Puppet
Spiteful Puppet Entertainment Limited has provided audio content for BBC Radio, ITV Global and Audible; as well as
originating theatre work for the Edinburgh Festival, the West End and touring provincial theatres. They have partnered with publisher Chinbeard Books for a range of critically acclaimed books which have encompassed cult television shows and original content. They are primarily known for audio drama and comedy; winning a host of awards for their expertise in this particular field. We always count ourselves very lucky that we get to work with great voice actors, composers, studio engineers and sound designers who enable us to bring our stories to life.
Creative Team
Sound Design Joseph Fox
Music Abigail Fox
Songs Darrel Maclaine
Design and Illustration Robert Hammond
Sound Engineer Nigel Masters at The Boat Shed Studios, New Zealand
Produced by Spiteful Puppet in association with AUK
'The Barren Author'
is OUT NOW
Price: £3.99 each episode or £19.95 for all 6
if bought together
www.spitefulpuppet.com 
Happy listening,
Jenny xx