This week I'm delighted to welcome Jan Baynham back to my blog with the Opening Lines from her latest novel,
Her Sister's Secret.
Over to you Jan…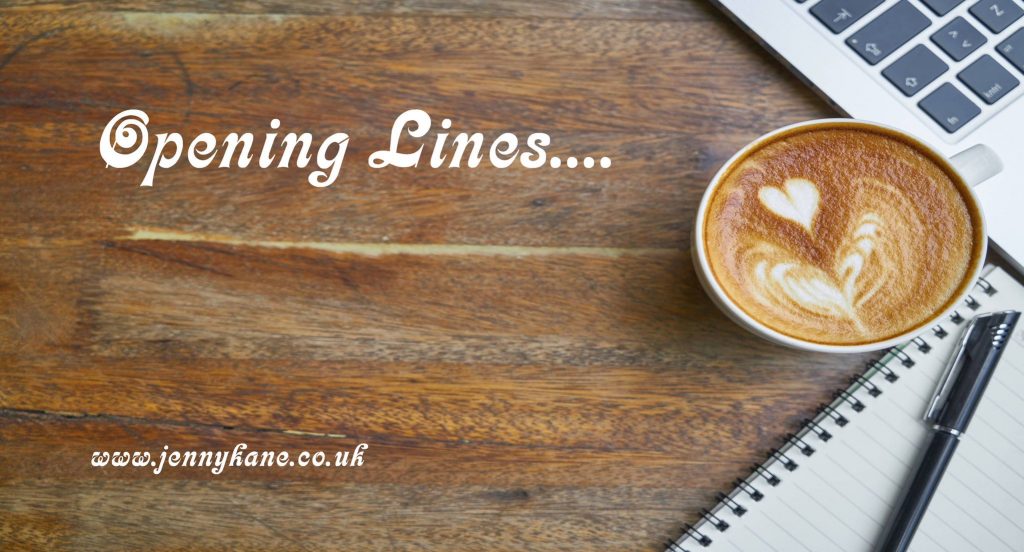 'Her Sister's Secret', with its sub-heading of 'the Summer of '66', is my second novel of three I've been contracted to write for Ruby Fiction. All three novels involve secrets and forbidden love, explore mother and daughter relationships and are partly set in countries other than Britain. 'Her Sister's Secret' was published on September 15th as an e-book. Much of it is set in beautiful rural mid-Wales and the rest in a fictional area of northern Sicily. The story opens in 1946 when a young Welsh woman, Rose Howells, begins work in the kitchens of a large country house. She has a tempestuous relationship with her father whom she suspects of dealing on the Black Market. When matters come to a head after a particularly serious argument, she leaves home and eventually makes a decision that will have repercussions for the whole family. Her name is never mentioned again and what she did becomes a deeply held family secret. In 1966, that secret is partly revealed and Jennifer Howells travels to Sicily to find out why she and Rose have been kept apart for over eighteen years. In the novel, I try to give a glimpse of what life was like in both eras and how society judged women living in both times. Jen's search for her true identity takes her to a wonderful island so different from rural mid-Wales in terms of climate, the colours, foods and way of life. I hope the book encourages readers to think about the decisions Rose made and whether, under the circumstances, they were the right ones. The role Aunt Edie plays in both stories is a crucial one.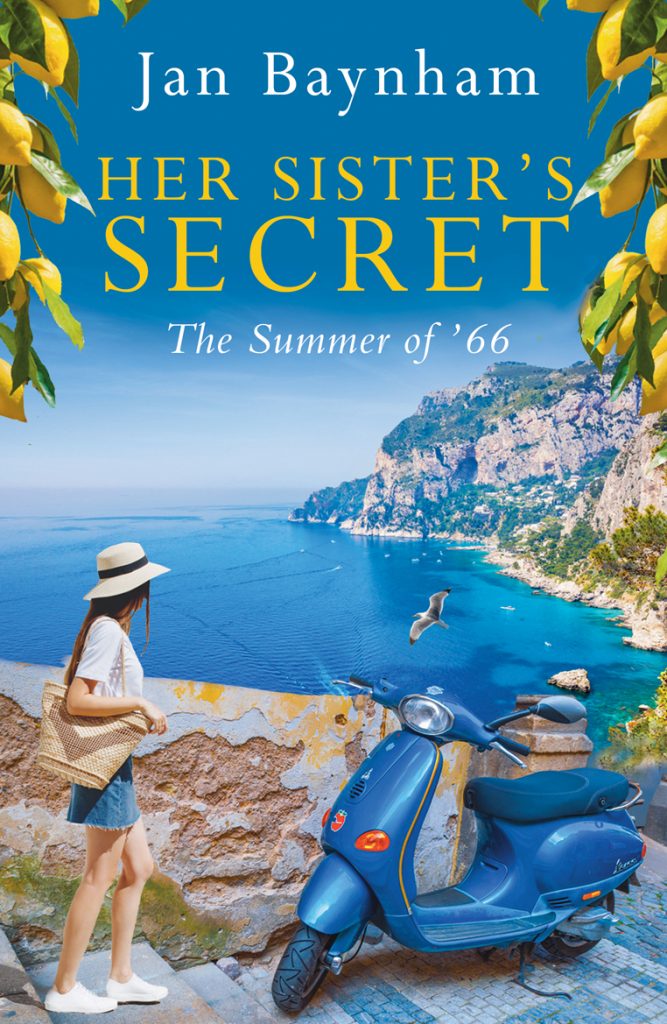 BLURB:
How far would you travel to find the truth?
It's 1966 and Jennifer Howells is a young woman with the world at her feet, just on the cusp of leaving her Welsh village for an exciting life in the city.
Then the contents of an inconspicuous brown envelope turn Jennifer's world upside down. The discovery leaves her spiralling, unsure who she is. Overnight, Miss Goody Two Shoes is replaced by a mini-skirted wild child who lives for parties and rock'n'roll.
But Jennifer's experience with the excesses of sixties' culture leaves her no closer to her true identity. She soon realises she'll have to travel further – first to Cardiff, then across the ocean to Sicily – if she wants to find out who she really is …
***
FIRST 500 WORDS
Prologue
24 August 1943
A loud knocking echoed along the passageway of the cottage. Joe Howells opened the front door to a solemn-faced young man in uniform.
'Mr Joseph Howells? A telegram for you.'
The blood drained from Joe's face. As he took the envelope, his hand shook. His pulse raced so fast, he steadied himself against the hall table. Please, God. Don't let it be what I think it is.
Walking back into the scullery, he slid a finger under the flap of the envelope and unfolded the telegram with its Post Office logo heralding the message he didn't want to read.
MR AND MRS J. HOWELLS, 1 PENRHOS, PONTCARREG.
I REGRET TO INFORM YOU THAT YOUR SON, GUNNER BRIAN JOSEPH HOWELLS (ARMY NUMBER: 864499) OF THE 8TH ARMY, HAS BEEN KILLED IN ACTION NEAR MESSINA IN SICILY.
Joe couldn't read any more. Transported back to the horror of the trenches in his war, he slumped to the floor and cradled his arms around his head. He tried to shut out the noise of shells exploding around him. He gagged on the stench of bloodied bodies, relived the pain of the gas blistering his skin under his damp uniform, tasted the burning bile in his throat and in his lungs as he tried to breathe. His hand traced the shape of the metal plate in his skull where they'd patched him up. Physically, at least.
The back door opened.
'Joe. Whatever's wrong?' Violet put down the washing basket and rushed to her husband.
It was then she saw the telegram discarded on the flagstone floor beside him.
'Oh, noo-oo!' she wailed. 'Not our beautiful boy.'
Chapter One
Rose
1946
'What do you mean you know what I'm up to, you little madam?'
Joe Howells's voice rose to a bellow. He went to strike his daughter, but Rose backed away and he caught the back of his hand on the door post instead. He swore and Rose ran upstairs. She slammed the bedroom door behind her and, with tears pricking her eyes, fumbled to turn the key. She clenched her hands so tightly that her nails dug deep into her palms, flung herself on the bed and pictured her father pacing the floor in the kitchen below.
She heard him shouting angrily. 'The girl's gone too far this time. She needs to be taught a lesson.'
Her mother's voice was softer. 'Why do you two always have to annoy each other? You're both as bad as each other.'
But her mother didn't know what was really going on, did she? Her father's voice was closer now. He was at the foot of the stairs.
'Come down here at once, Rose, or I'll break the door down to make you!'
'No. Go away! I'm not coming out.'
Rose pulled the bed clothes closer to her chest and buried her head in the silky eiderdown to shut out her father's rage.
He hammered on the door with his fists.
Her throat tightened…
***
'Her Sister's Secret' is available on:
https://www.amazon.co.uk/Her-Sisters-Secret-Summer-66-ebook/dp/B08F5H7YQF/
https://www.amazon.com/Her-Sisters-Secret-Summer-66-ebook/dp/B08F5H7YQF/
https://www.kobo.com/gb/en/search?query=her+sisters+secret+jan+baynham
https://www.barnesandnoble.com/w/her-sisters-secret-jan-baynham/1137428123?ean=2940162698852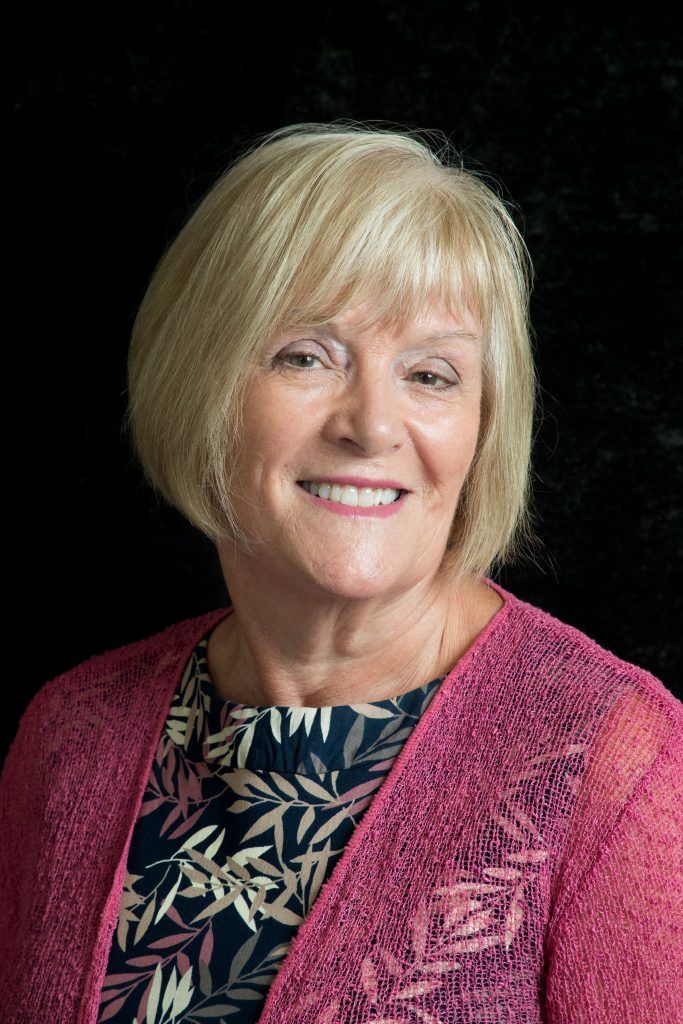 You may find out more about Jan here:
Twitter – @JanBaynham https://twitter.com/JanBaynham
Facebook – Jan Baynham Writer https://www.facebook.com/JanBayLit
Blog – Jan's Journey into Writing https://janbaynham.blogspot.com/
BIO
After retiring from a career in teaching and advisory education, Jan joined a small writing group in a local library where she wrote her first piece of fiction.  From then on, she was hooked! She soon went on to take a writing class at the local university and began to submit short stories for publication to a wider audience. Her stories and flash fiction pieces have been longlisted and shortlisted in competitions and several appear in anthologies both online and in print. In October 2019, her first collection of stories was published.  Her stories started getting longer and longer so that, following a novel writing course, she began to write her first full-length novel. She loves being able to explore her characters in further depth and delve into their stories.
Originally from mid-Wales, Jan lives in Cardiff with her husband. Having joined the Romantic Novelists Association in 2016, she values the friendship and support from other members and regularly attends conferences, workshops, talks and get togethers. She is co-organiser of her local RNA Chapter, Cariad, and a member of the Society of Authors.
Many thanks for sharing your fabulous Opening Lines today, Jan,
Happy reading everyone,
Jenny x