I'm delighted to announce that the fourth novel in #TheFolvilleChronicles,
Outlaw Justice
will be out on 14th December.
Continuing the story of potter's daughter, Mathilda of Twyford and the Folville family – Outlaw Justice takes you into crime fuelled world of Fourteenth Century England.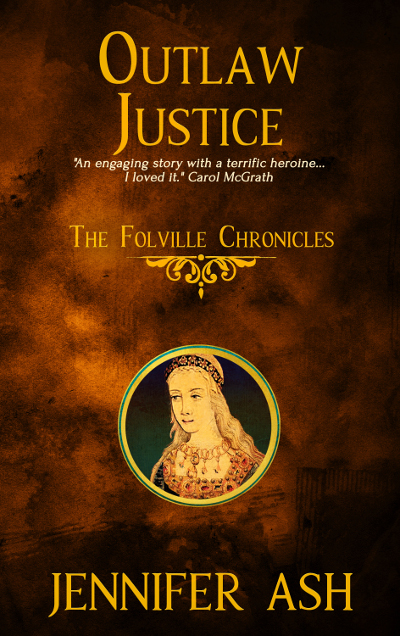 Book Four of The Folville Chronicles
England, 1331: Corrupt official, Sir Richard de Willoughby, has been appointed Justice of the Peace, with powers to hunt – and kill – those who oppose him. First on his list? The notorious Coterel brothers and their associates – the Folvilles…
The Folvilles must decide whether to flee into outlawry or take the law into their own hands – but is killing de Willoughby really the answer?
Robert de Folville is keen to dispose of the justice, but Robert's ingenious wife, Mathilda, has a plan… one that could potentially rid them of Willoughby and yet see them escape the hangman's noose. But these are tumultuous times and Mathilda must first put herself at great personal risk. Could the tale of a missing noblewoman, overheard by chance, be the key to solving a problem of life or death?
A gripping tale of real-life Robin Hoods, Outlaw Justice is the latest in the critically acclaimed 'The Folville Chronicles' series by Jennifer Ash.

Mathilda has come a long way since she first met the notorious Folville Chronicles in The Outlaw's Ransom.  She was just 19 years old in Book one of The Folville Chronicles – and life- which was hard anyway- was about to get very complicated indeed.
Women in the fourteenth century had to be strong-willed, as well as physically strong, or they'd never have survived. Even putting aside the obvious pressures and problems of childbirth, they ran family businesses alongside their men folk, kept the house, dealt with all the food, and raised the children. In fact, it all sounds fairly familiar!
I've never been keen on the idea of writing weak characters; be they male or female. Such characters frequently fail to hold the interest of a reader, often frustrating you into wishing they'd just grasp the metaphorical nettle and get on with it- whatever, 'it' is!
In the case of The Outlaw's Ransom, it was particularly important for me to have a determined, capable and intelligent female in the driving seat. I wanted Mathilda to not just survive within her enforced hostile environment, but to hold her own, and show the Folville brothers that they were dealing with a feisty, clever, woman who could give as good as she got!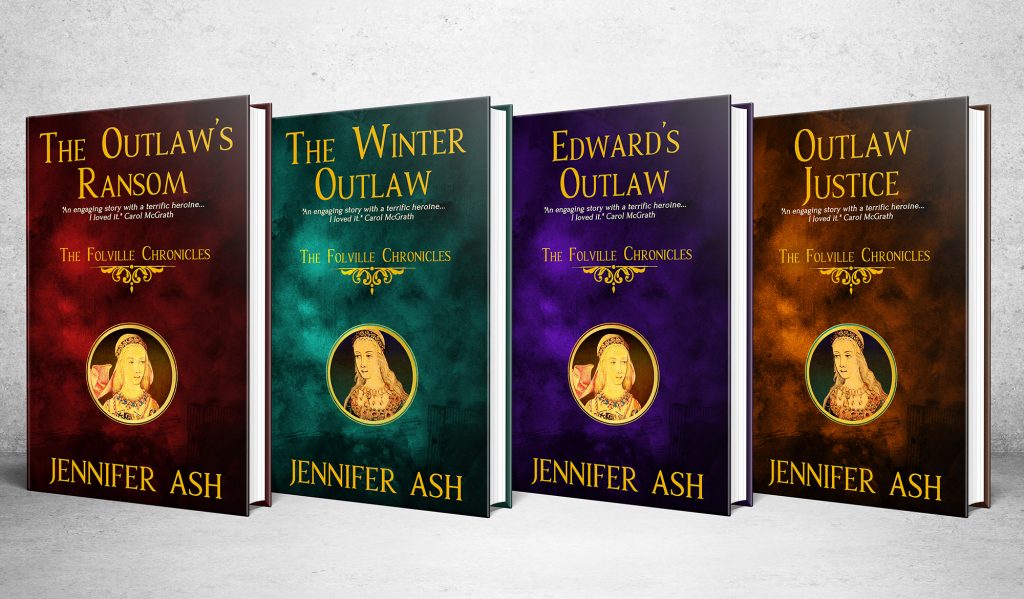 Now – as we reach the end of the series – Mathilda has been through so much – and life is about to get even more complicated.
OUT ON 14th DECEMBER – You can pre-order the ebook now via – Amazon UK and Amazon.com
You can read Outlaw Justice as a standalone novel, but if you'd like to follow Mathilda's adventure from the beginning, you can find The Outlaw's Ransom, The Winter Outlaw and Edward's Outlaw on Amazon and all good paperback and ebook retailer.
Happy reading,
Jennifer xx