Posted by
Jenny Kane
on May 25th, 2017 in
Blog
,
Contemporary fiction
,
Contemporary Romantic Fiction
,
crime
,
Fiction
,
Historical fiction
,
Imagine
,
Jenny Kane
,
review
,
Romance
,
writing tips
|
5 comments
I have recently been blessed with some lovely reviews for my latest novel, Abi's Neighbour.
Reviews are the only way an author can tell if he or she is 'hitting the spot' or not. Obviously high book sales can tell you if your book is successful – but sale figures can do no more than reflect how good your marketing is. It is feedback from your readership that tells you if your stories are actually working.
If you wrote a thriller- did it thrill?
If you wrote a romance- did it melt the heart?
If you wrote a horror- did it give your reader nightmares?
Obviously this set of questions is simplistic, but the point is- authors need to know – and way to tell them is via reviews.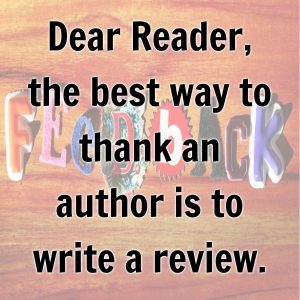 Good reviews improve our standing and our professional reputations. They improve our ratings on Amazon and equivalent book selling platforms. The more good reviews an author has, the better their sales will become.
I'm not saying that you should only give good reviews. If a book has disappointed, let you down and so on, then some constructive criticism can help an author- even though it might be difficult to swallow sometimes!
What you should not do is give a poor review because…
… of poor delivery packaging (nothing to do with the author)
…the book isn't the one you meant to purchase- (you pressed the buy button)
…you didn't like the cover after all, so you didn't bother reading the book etc etc
My favourite 1 star review was for Another Cup of Coffee – it was complaining about all the sex in it.
This confused me. There is a suggestion that sex might happen on two occasions within that 97,000 word book. There is no actual sex.  I dread to think what might have happened if that reviewer had accidentally purchased one of my Kay Jaybee books!!!
If you enjoy a book – PLEASE review it.
It takes up to a year to write a book for you to read in a matter of days. Any positive feedback you can give helps us! A lot.
It's tough in the world of publishing right now. We need to help each other to keep those books coming.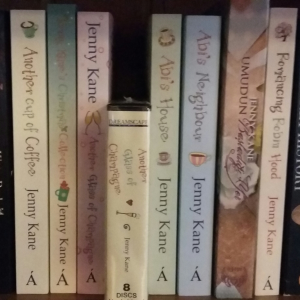 Whether you leave a review on the Amazons, WHSmith, Waterstones, or the brilliant Goodreads – every single one helps.
Every single one.
And with that…I have some reviews to write for some books I've recently enjoyed!
Thanks you,
Happy reading,
Jenny x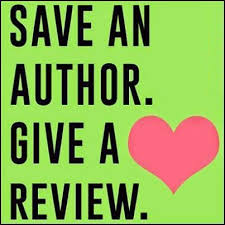 Posted by
Jenny Kane
on May 21st, 2017 in
Blog
,
Contemporary fiction
,
Contemporary Romantic Fiction
,
crime
,
Fiction
,
Historical fiction
,
Imagine
,
Jenny Kane
,
News
,
poetry
,
Romance
,
writing tips
|
Comments Off

on Imagine@Hazelwood: A heavenly writing environment
The wonderful Alison Knight and myself have been very busy since we launched our creative writing business, Imagine.
This week we were welcomed to the beautiful Hazelwood Spa, in the idyllic Wiltshire village of Sutton Benger, to meet and greet clients who after a well earned pedicure or massage, might like to come along to a creative writing class.
We were made so welcome by owner and manageress Sam at the spa's recent open evening. The friendly staff kindly let Alison take over a treatment room so we could show off our books, explain how our classes work, and eat some delicious canapes. (It's a tough job sometimes!)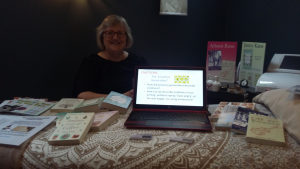 If you would like to sign up for an Imagine@Hazelwood creative writing workshop you don't have to be a spa client- although once you've seen the place I defy you not to want to come back for a little something!
The classes are going to run by Alison on the second Saturday of every month. Booking is now open!
IMAGINE@HAZELWOOD WORKSHOPS
June 10           Introduction to creative writing – what are your hopes for your writing?  Looking at styles, genres, opportunities and possibilities
July 8               Who will you write about? Developing characters, writing about real people.
August 12       Where is story happening? Looking at settings – using real places in your story and creating imaginary worlds.
Sept 9             When does the action take place – past, present or future?  Looking at time – historical, contemporary, speculative (future) and time-travel.
All workshops run from 3-5pm at Hazelwood Beauty Spa, Seagry Road, Sutton Benger, SN15 4RX. Each session costs £20.  To book your place, call the spa at 01249 720964.
After September 9th new class details will be added. Just keep your eye on our web site- https://www.imaginecreativewriting.co.uk/news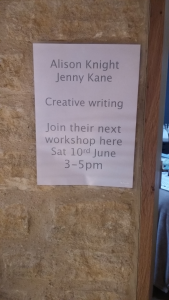 You can sign up to one class, just a few, or all of them. Either way, with Alison Knight at the helm, I can guarantee you'll learn a lot, laugh a lot, and have a fun and informative few hours in beautiful surroundings.
Happy writing,
Jenny x