It's Day 7 of my 'Blowing the Dust Off' series of blogs. Today my friend  and creative writing business partner, Alison Rose, is talking 'Off the Record.'
Grab a cuppa and enjoy…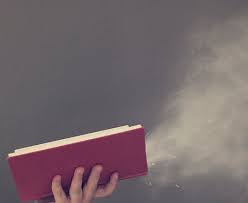 Hello everyone, I'm Alison Rose, and I'm delighted to be Jenny's guest today in her From the Archives blog.  I met Jenny at a meeting of the Bath and North Wiltshire chapter of the Romantic Novelists' Association a few years ago and we've been firm friends ever since.  My first book deal was with Jenny's publisher, Accent Press, and in recent months we've become business partners, running Imagine Creative Writing workshops and retreats together.
The book I want to share with you today is my first published novel, Off the Record.  Here's the blurb:
"This is the chance of a lifetime, so don't blow it! Journalist Kate Armstrong has always known that music icon Johnson Brand's platinum-selling first album was written about his break-up with her mother, Alexandra. When Kate's boss sends her out to interview the star himself, her life is turned upside down when her resemblance to Alexandra prompts Johnson to seek out her mother and renew their relationship. Kate suddenly has a lot on her plate – coming to terms with Alexandra and Johnson's rekindling relationship, as well as keeping the two of them out of the public eye, all the while trying to resist the advances of Johnson's playboy son, Paul. She thinks she has everything under control, until a threatening figure from the band's past rears its ugly head. Will love tear them all apart … again?"
I was inspired to write Off the Record after watching the movie Grease on a rainy afternoon.  Off the Record actually has very little to do with the film, but watching Grease had sparked memories of the year that it came out – 1977 – when I was the English exchange student at a high school in Indiana, USA.  As I watched Grease with my teenaged daughter, I remembered the people I'd known in 1977 and wondered what they were doing now.  One of the boys had been a talented singer and that sparked my idea of a rock star. I was working for a Christian charity at the time and knew a lot of lady vicars… and so it began.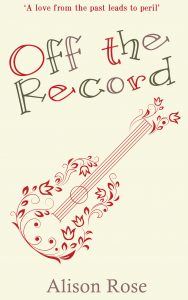 I started asking 'What if?' and the characters and story began to form – the divorced, aging rock star; the widowed lady vicar; his record producer son; her journalist daughter.  Could the older couple have anything in common after so many years apart? Would their children be able to overcome their desire to protect their parents and their suspicion of each other? And who was causing so much trouble for them all?
I loved writing Off the Record and I'm proud that it was the first of my books to be published. It was intended to be the story of love rekindled in middle age, but I couldn't resist the call of the couple's grown-up children, who shot sparks at each other right from the start.  So in Off the Record you get two love stories for the price of one! I guess I always wanted to be swept off my feet by a sexy rock star and so I had a lot of fun making it happen for Kate and Alexandra.
If you'd like to read Off the Record, here's the link:
https://www.amazon.co.uk/Off-Record-Alison-Rose-x/dp/1783752491/ref=sr_1_7?s=books&ie=UTF8&qid=1502203726&sr=1-7&keywords=off+the+record
Thanks so much to Jenny for inviting me along today and thank you for taking the time to read this.  I hope you enjoy Off the Record too!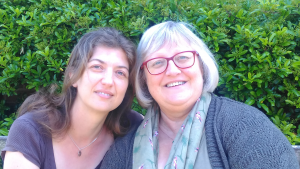 If you'd like to know more about me and my writing, please visit my website at www.alisonroseknight.com and if you want to find out what Jenny and I are up to as Imagine… see www.imaginecreativewriting.co.uk
Many thanks Alison! Always great to have you pop by.
Don't forget to come back tomorrow to find out what Jenny Harper is going to share with us.
Happy reading,
Jenny x