I'm chuffed to bits to have my bestselling novel, Abi's House, up as an
Amazon UK Kindle Day Deal TODAY.
You can grab your bargain here –
http://www.amazon.co.uk/Abis-House-Jenny-Kane-ebook/dp/B00UVPPWO8/ref=sr_1_1?s=digital-text&ie=UTF8&qid=1426711175&sr=1-1&keywords=Abi%27s+House+Jenny+Kane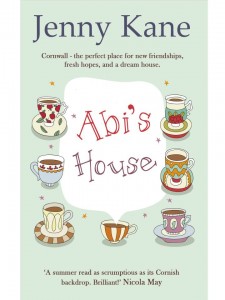 Here's a reminder of the blurb!!
Newly widowed at barely thirty, Abi Carter is desperate to escape the Stepford Wives-style life that Luke, her late husband, had been so keen for her to live.
Abi decides to fulfil a lifelong dream. As a child on holiday in a Cornwall as a child she fell in love with a cottage – the prophetically named Abbey's House. Now she is going to see if she can find the place again, relive the happy memories … maybe even buy a place of her own nearby?
On impulse Abi sets off to Cornwall, where a chance meeting in a village pub brings new friends Beth and Max into her life. Beth, like Abi, has a life-changing decision to make. Max, Beth's best mate, is new to the village. He soon helps Abi track down the house of her dreams … but things aren't quite that simple. There's the complicated life Abi left behind, including her late husband's brother, Simon – a man with more than friendship on his mind … Will Abi's house remain a dream, or will the bricks and mortar become a reality?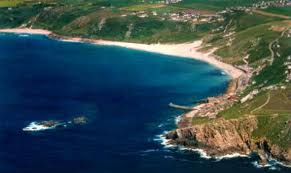 Inspired by my childhood family holidays in the region, Abi's House is based around Sennen Cove in Cornwall. What better place to base a story about love, friendship, and self discovery, than by the beautiful Cornish coast?
When I began to write Abi Carter's story, this is how I imagined her dream house to look.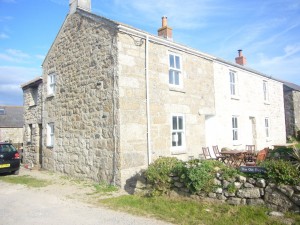 But maybe it should have be like this house in Padstow, Cornwall – a real life Abbey's House!!
Just check out this trailer for Abi's House– I love it!!  – YouTube link https://youtu.be/VAumWAqsp58
I hope you enjoy your Kindle Daily Deal today!!!!
Happy reading,
Jenny xx
PS- Abi's House is available in the US and as a paperback as well-
US Kindle link-
http://www.amazon.com/Abis-House-Jenny-Kane-ebook/dp/B00UVPPWO8/ref=sr_1_2?s=books&ie=UTF8&qid=1426711253&sr=1-2&keywords=Abi%27s+House+Jenny+Kane
Paperback-
http://www.amazon.com/Abis-House-Jenny-Kane/dp/1783753285/ref=sr_1_1?s=books&ie=UTF8&qid=1426711253&sr=1-1&keywords=Abi%27s+House+Jenny+Kane
http://www.amazon.co.uk/Abis-House-Jenny-Kane/dp/1783753285/ref=sr_1_1?s=books&ie=UTF8&qid=1426711343&sr=1-1&keywords=Abi%27s+House+Jenny+Kane