It's break time here in the Kane household- 7 whole days of not working (I wonder if I'll survive?!)
While I'm away, I thought I'd leave a little Cornish fun for you.
Why not take a dip into my 2 Cornish summer reads, Abi's House and Abi's Neighbour?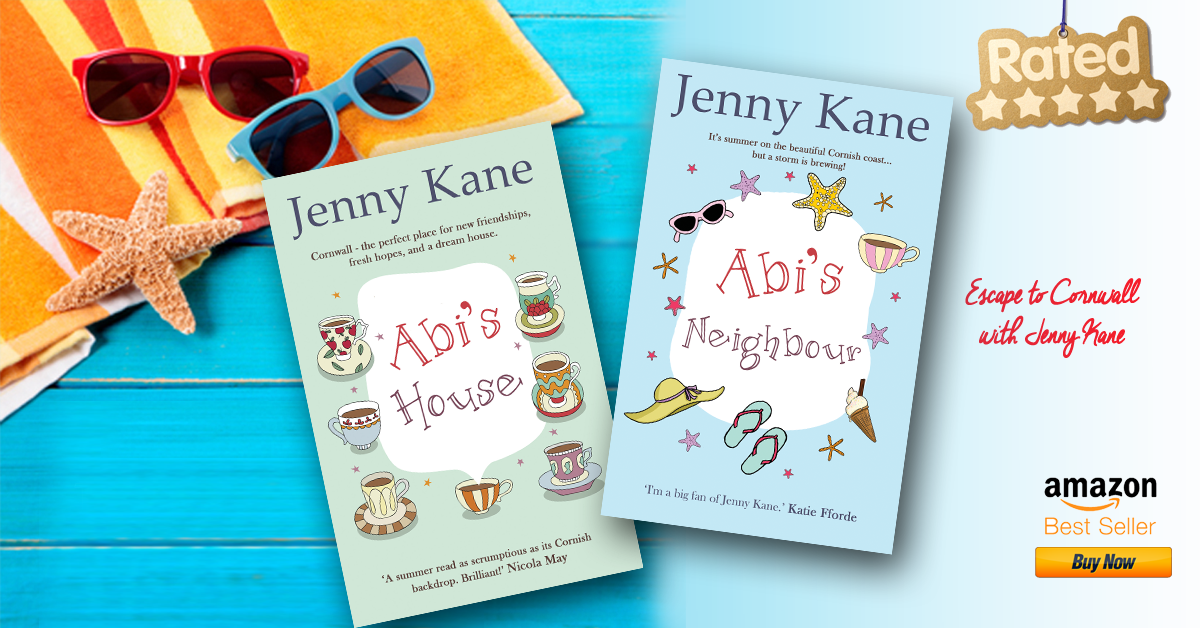 Here's a reminder of the Abi's House blurb!!
Newly widowed and barely thirty, Abi Carter is desperate to escape the Stepford Wives lifestyle that Luke, her late husband, had been so eager for her to live.
Abi decides to fulfill a lifelong dream. As a child on holiday in Cornwall she fell in love with a cottage – the prophetically named Abbey's House.
Now she is going to see if she can find the place again, relive the happy memories and maybe even buy a place of her own nearby?
On impulse Abi sets off to Cornwall, where a chance meeting in a village pub brings new friends Beth and Max into her life. Beth, like Abi, has a life-changing decision to make. Max, Beth's best mate, is new to the village. He soon helps Abi track down the house of her dreams … but things aren't quite that simple. There's the complicated life Abi left behind, including her late husband's brother, Simon – a man with more than friendship on his mind…
Will Abi's house remain a dream, or will the bricks and mortar become a reality?
Check this out this video about Abi's House!!-  YouTube link https://youtu.be/VAumWAqsp58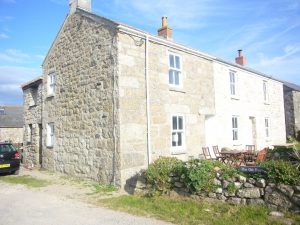 Abi's Neighbour Blurb-
Abi Carter has finally found happiness in beautiful Cornwall, with her old tin miner's cottage proving the perfect home. But all that's about to change when a new neighbour moves in next door…Cassandra Henley-Pinkerton represents everything Abi thought she'd escaped when she left London. She's obnoxious, stuck-up, and hates living in Cornwall. Worst of all, she seems to have designs on Abi's boyfriend Max…But Cassandra has her own problems. Her wealthy lawyer lover has promised to leave his wife and join her in their Cornish love nest – but something always comes up. Now, not only is Cassandra stuck on her own, miles away from her city lifestyle, but someone seems intent on sabotaging her successful business. Will she mellow enough to turn to Abi for help – or are the two just destined not to get along? Complete with sun, sea and adorable Labrador Sadie, Abi's Neighbour is the fantastic new novel by bestselling author Jenny Kane.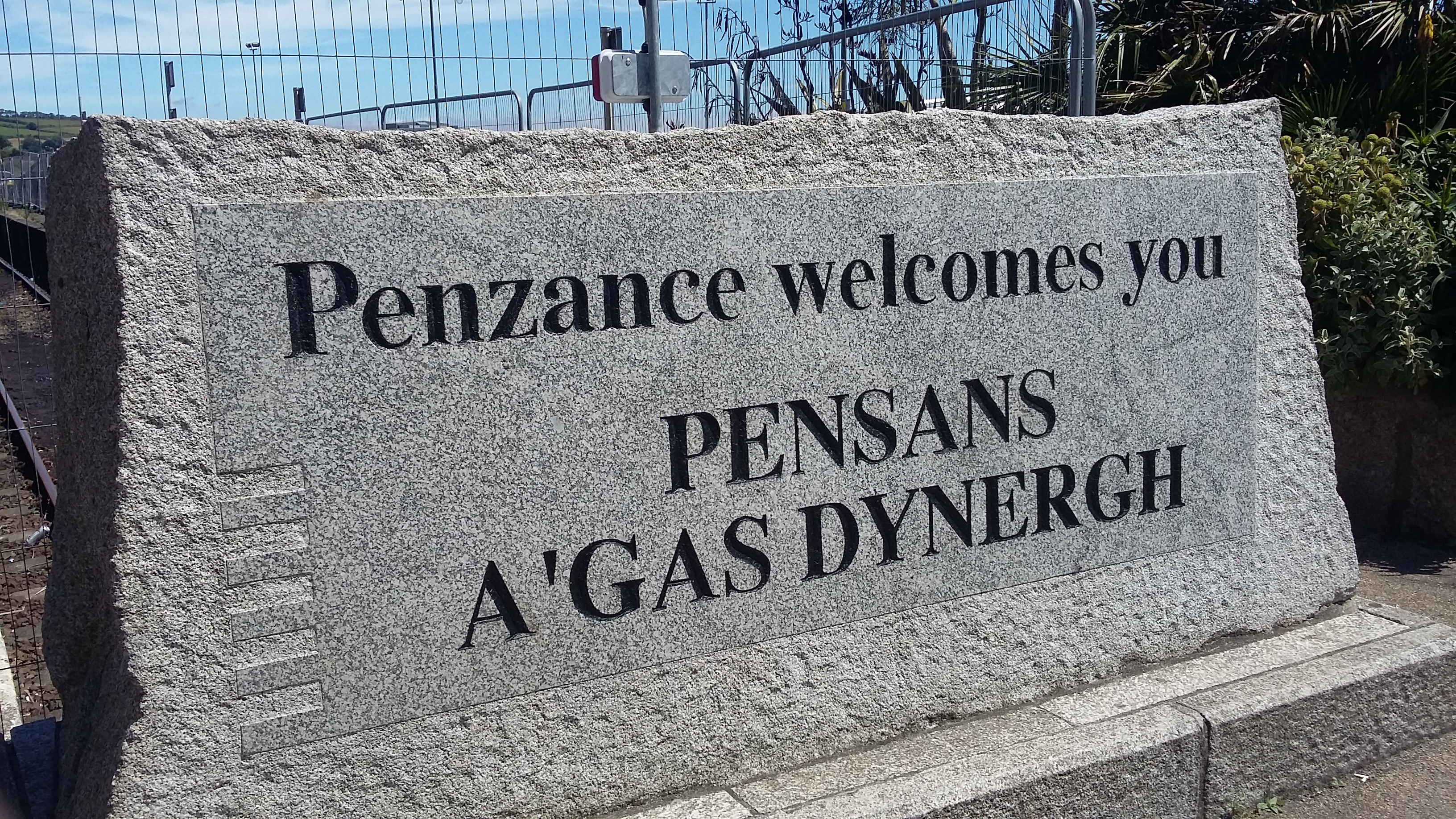 Here's a little taster from the start of Abi's Neighbour to whet the appetite…
Chapter One
Cassandra stared at the 'For Sale' sign in the front garden. A fresh slogan had been pasted proudly across it, proclaiming Another House Sold!
She frowned. The estate agents must have made a mistake. Justin had talked about renting the cottage, this poky little two-bed terrace in some Cornish backwater, but he'd never once suggested buying it.
Sitting on the low stone wall that ran in front of the row of cottages, with her back to the sold sign, she let out a string of vehemently whispered expletives. Resisting the temptation to throw a pebble at the seagulls which were squawking their hearts out on the roof behind her, she steadied her breathing, like she did when faced with a particularly demanding client.
Shrugging off her suit jacket in deference to the early summer sunshine that poured from a cloud-free sky, Cassandra tried to focus, but doubts continued to assail her. She hadn't misunderstood Justin, had she?
They'd been laughing over the breakfast table at one of the most exclusive hotels in London when the subject of Cornwall had first come up. Making plans for their future life together, they'd celebrated in grand style the fact that Justin had, after six years of secret trysts and stolen nights together, decided to leave his wife, the dreadful Jacinta.
Excitedly they'd plotted and planned over plates of eggs Benedict and smoked salmon, raising their glasses of Buck's Fizz to Justin's promotion to senior partner at the law firm. A promotion which meant that, providing they merged their finances, Justin could afford to get a divorce without being catapulted into penury.
There was only one snag.
The legal company Justin now worked for, Family Values, prided itself on its moral integrity. There was no way he could risk a scandal after securing the promotion he'd coveted for so long. It would be bad enough when he explained to his colleagues that he was getting a divorce – suddenly producing a long-term mistress would be too much for them to accept in one go.
So Justin had asked Cassandra to move away for a while. He'd suggested they use this short diplomatic period of separation to their advantage, and rent a property to later sublet – at a vast profit – to exhausted executives seeking a spot of relaxation. Cassandra, who could run her own business from anywhere via the Internet, would go and make sure the property was up to date, arrange any decorating that was required, and then rejoin Justin in London once things had died down.
Thinking back, Cassandra realised she should have asked a lot more questions about exactly how much research Justin had already done into this move. But under the influence of the early-morning alcohol, not to mention the triumph she felt at having finally succeeded in persuading Justin to leave his wife, she had suppressed all her instincts and agreed to everything he'd said.
The untidy, clipboard-wielding woman started talking as soon as she climbed out of her Mini. 'Hello, my name's Maggie, and I'm from –'
Cassandra cut impatiently across the formalities. 'Sennen Agents, obviously. It's written across your car.'
'Oh, yes. So it is.' Maggie paused. 'Anyway, I'm sorry I'm late, I got stuck behind a tractor down the lane.' She jingled a keyring in front of her. 'I have your keys, Miss Pinkerton.'
'No, you don't.'
'I don't?' The estate agent frowned, looking away from the woman that stood before her in expensive couture with crossed arms and a far from happy expression. Flicking through the papers on her clipboard, Maggie said, 'I was instructed by a Mr Justin Smythe that you would be accepting the keys on his behalf?'
'I meant, no, my name is not Miss Pinkerton. It is Ms Henley-Pinkerton.'
'Oh. I see.' Maggie refrained from further comment as she clutched the keys a little tighter.
Determined to make sure the situation was clearly understood, Cassandra pulled her jacket on, turning herself back into the sharp-suited businesswoman she was. 'In addition to your error regarding my name, there appears to have been a further mistake.'
'There has?'
'Mr Smythe has not purchased this property. He has merely rented it, with an additional agreement to sublet it as a holiday home. I am here for two months to make the place suitable.' Cassandra ran a disdainful eye over the beautiful exterior stonework. 'It would seem that my work
is going to be well and truly cut out.'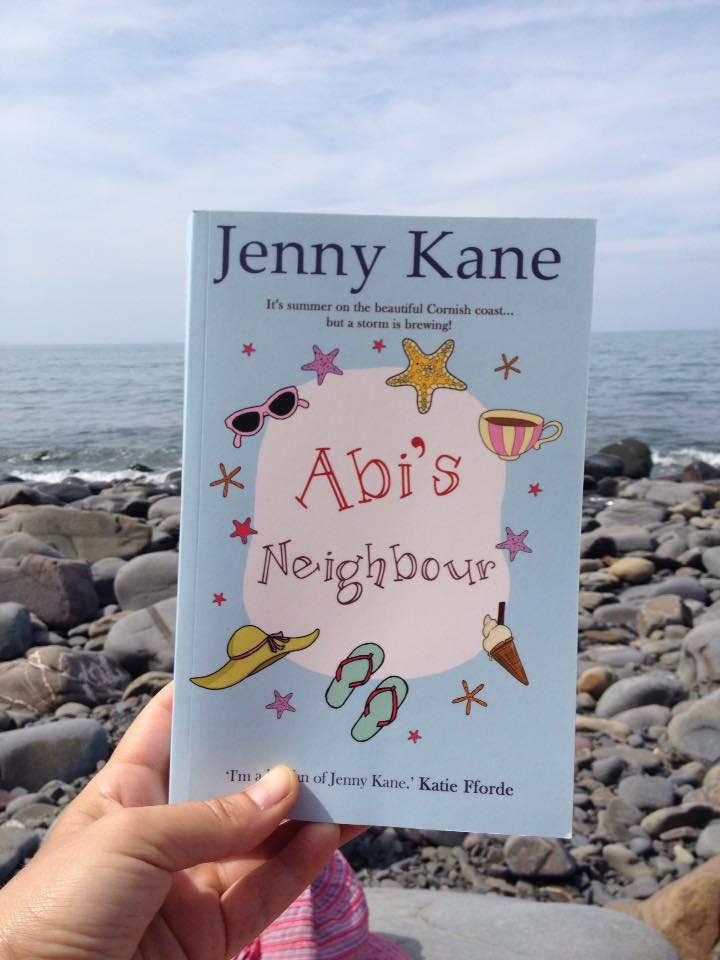 'This is a much sought-after street, Ms Henley-Pinkerton. And this particular property is in excellent period condition.' Feeling defensive on behalf of the old miner's cottage, Maggie bit her tongue and flicked through her paperwork faster. Extracting a copy of the bill of sale, she passed it to the slim, angular blonde. 'I think the misunderstanding must be yours. Mr Smythe has purchased number two Miners Row outright. It was a cash sale.'
Snatching the papers from Maggie's fingers, Cassandra's shoulders tensed into painful knots. Why hadn't Justin told her he'd done this? She was convinced she was right. And anyway, he'd never deliberately make her appear foolish in front of a country bumpkin estate agent…
Yet as Cassandra scanned the document before her, she could see there'd been no mistake. Closing her eyes, she counted to ten, before opening them again to regard the badly dressed woman before her, who was once again holding out the offending set of keys.
Failing to take them, Cassandra gestured towards the little house. 'Perhaps you would show me around, after I've made a call to Mr Smythe?'
Maggie, already feeling sorry for this unpleasant woman's future neighbours, took unprofessional pleasure in saying, 'Good luck with that call. The phone signal here is unpredictable to say the least.'
You can buy Abi's House from all good bookshops and retailers, including
http://www.amazon.co.uk/Abis-House-Jenny-Kane-ebook/dp/B00UVPPWO8/ref=sr_1_1?s=digital-text&ie=UTF8&qid=1426711175&sr=1-1&keywords=Abi%27s+House+Jenny+Kane
http://www.amazon.com/Abis-House-Jenny-Kane-ebook/dp/B00UVPPWO8/ref=sr_1_2?s=books&ie=UTF8&qid=1426711253&sr=1-2&keywords=Abi%27s+House+Jenny+Kane
You can buy Abi's Neighbour from all good bookshops and retailers, including-  amzn.to/2rl4Tdh 
Happy reading everyone,
Jenny xx