Today I'm delighted to be hosting Kiltie Jackson on my blog today as part of her blog tour.
Why not get comfortable, put your feet up and listen in as good friends Sukie and Elsa get chatty…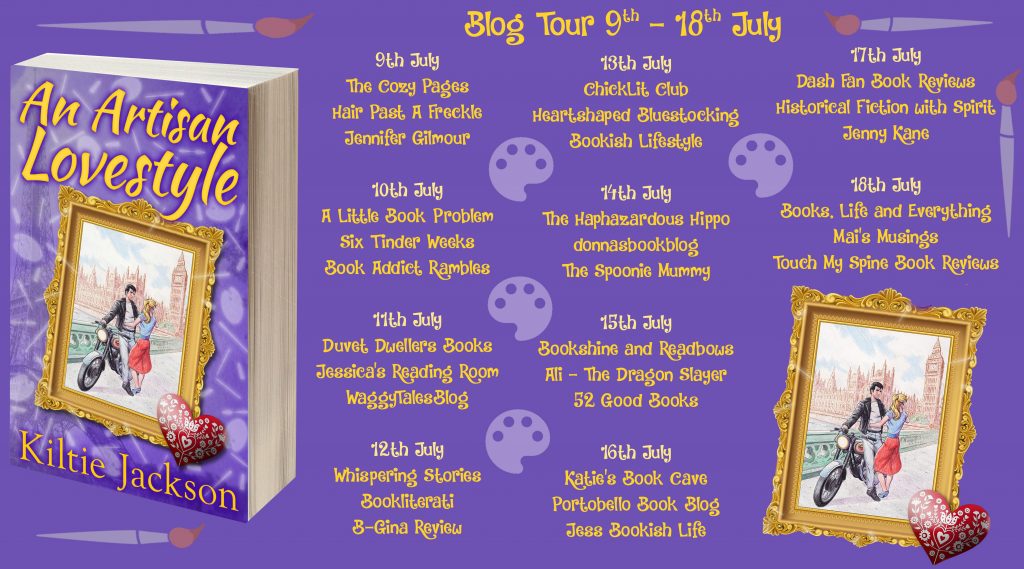 Good morning Readers, I hope you are all well.
Today, I am joined by Sukie and Elsa – the leading ladies from 'A Rock 'n' Roll Lovestyle' and 'An Artisan Lovestyle'.
Sukie and Elsa have been best friends since they first met at the age of seven. This does not necessarily mean they share the same views and so I thought I would ask them a few questions to see how they 'rock 'n' roll'!
Ladies, what is your favourite Animal?
Sukie – Cats! Definitely cats! I do love all animals but my two boys, Tony and Adam, are the best. They are my world and I adore them.
Elsa – Dogs! Definitely dogs! Like Sukie, I also adore all animals but my dog Puddle is very loving and he has helped me through some very hard times.
What about TV shows? Do you watch much TV?
Elsa – I enjoy crime dramas. NCIS is a must-see and I'm also rather partial to CSI too. The New York one was my favourite. I'm not really one for watching soaps – they're far too morose.
Sukie – I love The Big Bang Theory! Sheldon Cooper totally rocks! He's amazing. My other must see is Outlander. All those men in kilts… Bring them on!
Elsa – Oh yes, I agree! Outlander is fantastic. Give me a bit of Jamie Alexander Malcom MacKenzie Fraser any day!
Sukie – As you can see, Elsa's a fan! (laughs)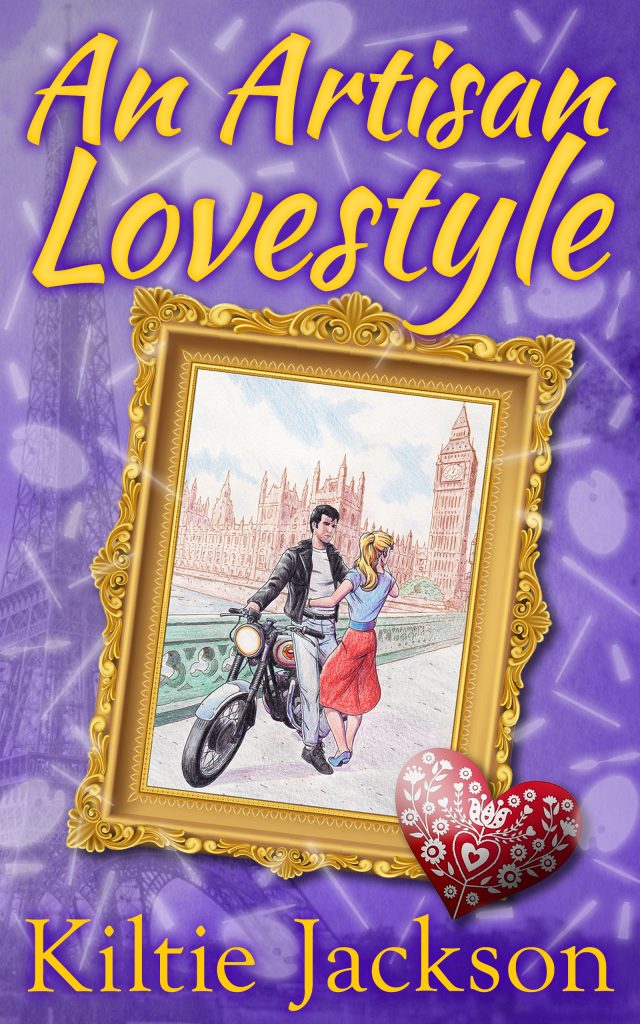 Now tell me about your favourite films.
Elsa – (groans) Seriously? Did you have to ask that one?
Sukie – (laughing) My favourite film is The Sound of Music and Elsa has grown up being bored silly over my obsession with it. I finally got to visit Salzburg a few years ago and it is the most wonderful place on earth. I love it!
Elsa – Bored doesn't even begin to cover it! (She rolls her eyes!) My personal favourite is Love Actually. The way Richard Curtis managed to weave all the stories together is fabulous. It always makes me smile. I can watch it any time, not just at Christmas.
Ok, I think we shall move swiftly onto your favourite meal?
Sukie – Pasta! Anything Italian works for me although pasta based is my number one choice. When I visited Venice, I had the pleasure of eating freshly made pasta in a small, outdoor, sunlit, courtyard and it was quite an experience.
Elsa – Chinese food! It has been since I was a kid. I have tried a number of different dishes but I confess I always end up going back to Sweet and Sour Chicken. Not the balls in batter, they're bleugh! (She pulls a face.) No, I much prefer the chicken cooked in the sauce. My local restaurant calls it Cantonese style.
And do you both do desserts?
Sukie – I have to confess that I am a bit of an ice-cream fiend! My favourite is rum 'n' raisin but I will eat most flavours. Even in the middle of winter, I will still eat it!
Elsa – My preference is hot, dense puddings with lots of thick, yellow custard. My all-time favourite is apple crumble although I don't have it very often. Too much effort is needed to burn off all those calories.
Sukie, you've mentioned both Salzburg and Venice – are these your favourite holiday destinations? What about you Elsa, where do you like to go?
Elsa – (looks pointedly at Sukie) Keep it short!
Sukie – (throws her head back in laughter) Salzburg is my destination of choice. Everything about it makes me smile and I am more than a little fond of it.
Elsa – Wow! Is that all you're going to say?
Sukie – I can add more if you like?
Elsa – No, you're good! MY favourite place is somewhere I've not yet been. I really want to visit Paris. It has such a long, artistic history and it is home to so many wonderful works of art – both painted and sculpted. I would need at least a month, I think, to see everything I want to see.
Snow or Sand?
Sukie – Snow!
Elsa – Sand!
(They both laugh.)
Sukie – How on earth are we friends? We hardly share any likes?
Boy Bands or Rock Bands?
Sukie – Oh, rock bands all the way for me! I'm very much a Green Day fan along with Royal Blood, Within Temptation and the Foo Fighters.
Elsa – I was very much into the boy band The Astons, and then Pete Wallace when he went solo, but I have to concur with Sukie that rock bands are better.
Sukie – We finally agree on something.
(The ladies throw a high five.)
So, to change the vibe a bit – what about breakfast cereal?
Sukie – Toast. I'm not into cereals. I much prefer a couple of slices of wholemeal with butter and some lime marmalade.
Elsa – I don't eat in the mornings. A few strong coffees until about 10.30 am when I will have a muesli bar or something similar.
And lastly, to finish off, your favourite item of clothing?
Sukie – Hmmm… That's a tough one. I'm not really a clothing kind of person… I suppose it would have to be my vintage 1950's dress. It's scarlet linen with a lovely, full, ballerina skirt. I don't get to wear it often but, when I do, I always feel very dressed up.
Elsa – I've always preferred designer clothes and I confess to having a wardrobe full of the top names but, the item of clothing which is most special to me, is a long, Doctor Who style scarf that my grandmother knitted for my mother many years ago. I believe it was Tom Baker who was the Doctor at the time and my mum had a thing about his scarf so my gran made one for her. It's very long – especially on me coz I'm quite small – but it is great for keeping warm when I'm walking the dog in the winter. I guess it's a sort of family heirloom.
Ladies, thank you so much for being here today and for answering my questions.
Sukie & Elsa – Thank you for having us as your guests.

***
Blurb- An Artisan Lovestyle
Are you 'living' your life or just living your life?
Elsa Clairmont was widowed barely five years after marrying her childhood sweetheart. She has struggled to come to terms with the loss and, six years later, has almost ceased to live herself. She does just enough to get by.
Danny Delaney is the ultimate 'Mr Nice Guy'. He's kind, caring and sweet. A talented artist in his teens, his abusive mother ruined his career in art and he turned his back on his exceptional gift. Now, he does just enough to get by.
On New Year's Eve, both Danny and Elsa die in unrelated accidents.
Thanks to some poker playing shenanigans, Elsa's husband Harry, and Danny's old Art teacher, William, manage to orchestrate a deal with Death that allows Danny and Elsa to live for one more year on the condition they both agree 
to complete three tasks.
They have until the last chime of Big Ben on the 31st December to fulfil their quests.
If they succeed, they stay in the world of the living.
If they should fail however…
'An Artisan Lovestyle' is a story of personal growth and self-discovery as two people find themselves forced to make overdue changes in their lives, changes in other people's lives, and all with the added challenge of finding true love before their time runs out.
Will they do it?  Can they do it? After all, it's a matter of Life or Death…
Purchase Link – https://www.amazon.co.uk/dp/B07D23TM38
***
GIVEAWAY
Win a £40 / $40 Amazon Voucher (Open Internationally)
Enter via this link- http://www.rafflecopter.com/rafl/display/33c69494104/?
*Terms and Conditions –Worldwide entries welcome.  Please enter using the Rafflecopter box below.  The winner will be selected at random via Rafflecopter from all valid entries and will be notified by Twitter and/or email. If no response is received within 7 days then I reserve the right to select an alternative winner. Open to all entrants aged 18 or over.  Any personal data given as part of the competition entry is used for this purpose only and will not be shared with third parties, with the exception of the winners' information. This will passed to the giveaway organiser and used only for fulfilment of the prize, after which time I will delete the data.  I am not responsible for despatch or delivery of the prize.
***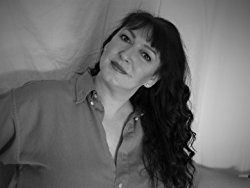 BIO
Kiltie grew up in Glasgow in Scotland,
This is a very unique city with a very unique way of looking at life.
When she was old enough to do so, she moved to London and then, after several years of obtaining
interesting experiences – which are finding their way into her writing – she moved up to the Midlands.  Kiltie currently lives in Staffordshire with five cats and one grumpy husband.
Her little home is known as Moggy Towers, even though despite having
plenty of moggies, there are no towers!
The cats kindly allow her and Mr Mogs to share their house on the condition
they keep paying the mortgage!
She loves reading, watching movies, and visiting old castles.
She really dislikes going to the gym!
Her biggest desire is that one day she can give up the day job and write her
stories for a living.
Kiltie's debut novel, 'A Rock 'n' Roll Lovestyle', was released in September 2017
 and won a "Chill With A Book – Reader Award" in December 2017.
She first began writing her debut novel eleven years before it was released
but shelved it as she didn't think it was very good.
In November 2016 when, having read more on a best-selling author who had begun her own career
as a self-published author, she was inspired to revisit the unfinished manuscript
and finally finish what she had started.
Since beginning to write again, the ideas have not stopped flowing.
'An Artisan Lovestyle' is the second book in the Lovestyle Series. Work is due to begin on book three (not yet titled but also part of the Lovestyle Series)
in the Summer of 2018.
She currently has a further ten plots and ideas stored in her file
(it's costing a fortune in USB drives as each story has its own memory stick!)
The ideas still keep on coming.
Kiltie now lives her life around the following three quotes:
"I love having weird dreams, they're great fodder for book plots!"
"Why wait for your ship to come in when you can swim out to meet it?"
"Old enough to know better, young enough not to care!"
Website www.kiltiejackson.com
Facebook – https://www.facebook.com/kiltiejackson
Twitter – https://twitter.com/KiltieJackson 
***
Many thanks for visiting today Kiltie,
Happy reading everyone,
Jenny xx