It's Opening Lines time again!
This week I'm welcoming Lynne North to my blog with the first 500 words (exactly) of her children's novel, 'Be Careful What You Wish For.'
Let's dive in…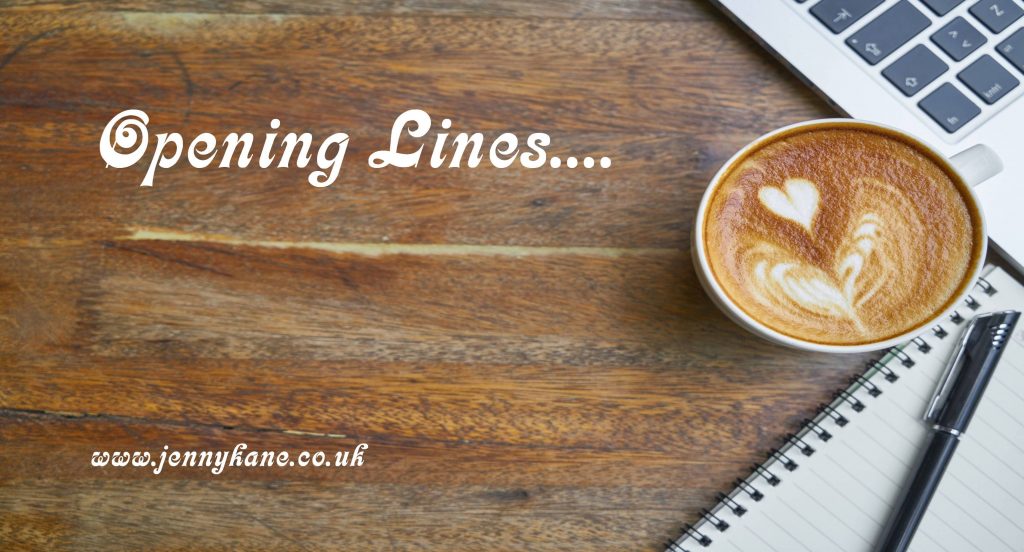 First 500 words of 'Be Careful What You Wish For'
Finn O'Shea ran as if his life depended on it. This time he thought it might. He squelched along at a gallop, soaked through by the pouring rain that had begun suddenly when he was at the greatest possible distance from home. As if that wasn't bad enough, Finn groaned when he saw the first flash of lightning. "Oh no!" he said to the dark sky above him.
Lightening wasn't good. It always chased him. The saying about lightning never striking twice in the same place had been proved wrong by Finn countless times. No matter how he zigged and zagged through the village in stormy weather, the black clouds dogged his footsteps and threw their bolts right at him. They were more used to zigging and zagging than he was, so they usually won. He had only been knocked out once, but he'd had so many jolts he sometimes wondered why he didn't light up at night.
He veered right, narrowly missed by an almighty flash, then leapt over a huge puddle that threw itself into his path. The lightning had another try to the left, but Finn's nifty dodge and scream still had him pelting for home. He could see the green front door ahead inviting him to safety. The sight gave him the extra strength to pound his feet, leap and dodge and fling himself head first through the unlocked door. It bashed against the wall with an alarming thump as Finn bent double, his hands on his knees, dripping water all over the hallway and gasping for breath.
Finn's mum appeared, a shocked look on her face. She stared at Finn, then at the open door beyond him. "Oh, lightning again," was all she said. She walked past him and closed the door, then added, "Go and get changed, then bring your wet clothes down."
As Finn took off his soaked pants and top he thought about his attraction for lightning bolts. They didn't aim for anyone else in the village, so why him? Once he was dry and his mum had taken his dirty, wet clothes away, he asked, "Why me, Mum? Leprechauns are supposed to be lucky. I thought we were born that way. What happened to me?"
His mum handed him a warm drink and sighed. "Well, we're not exactly all born lucky," she began, "though I'm not sure the Fates smiled on you at all when you were born. It was more like they had a good laugh at your expense. Your first view of the world was upside down when Mrs Ahearne, the midwife, dropped you on your head. I don't think it did you any harm though."
Finn rubbed his head, just thinking about it.
His mum continued. "Contrary to popular belief, leprechauns aren't born lucky. Fortune is a blessing bestowed by the Good Luck Fairy, providing she's in an agreeable mood, and more to the point, as long as she's there."
Finn frowned. His mum wasn't making any sense…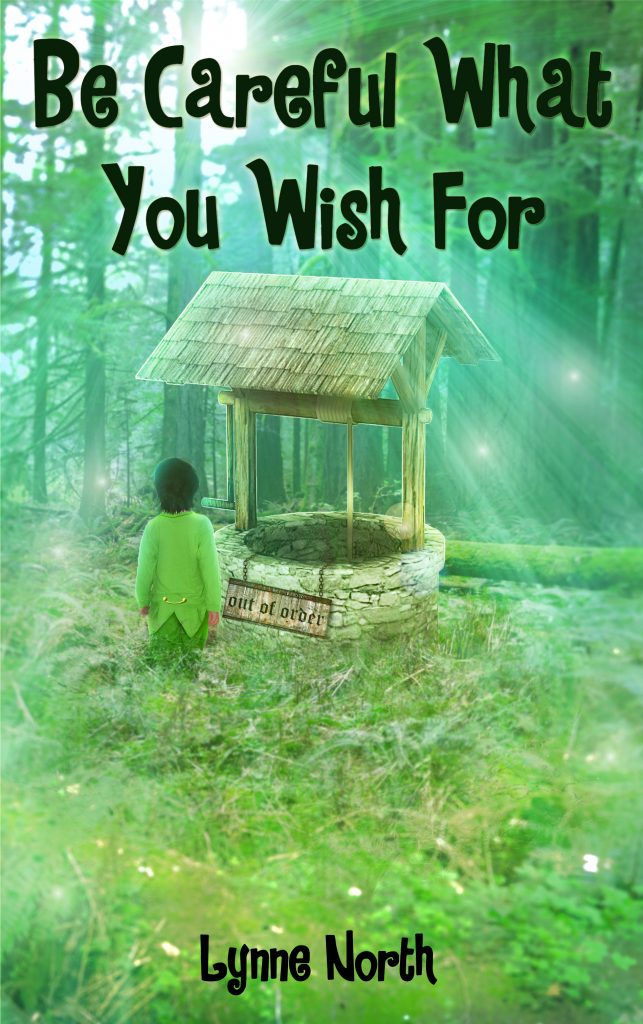 Blurb
Be Careful What You Wish For is a children's humorous fantasy.
Finn is a bored young leprechaun who lives a quiet life with his family and friends in the sleepy village of Duntappin. He wants something exciting to happen, but never having been blessed by the Good Luck Fairy he soon gets far more than he bargained for.  When he least expects his adventure to begin, Finn finds himself a long way from home in dire circumstances. Home begins to seem very appealing all of a sudden. Has he any hope of getting back? This is no fairy tale…
This funny and fast moving story filled by weird and wonderful characters will turn all your expectations on their head, but that's a good thing, because it makes them all the more amusing.
***
Bio
I am a children's author who lives in the north west of England. I have been a prolific reader all my life, and for many years have spent most of my free time writing. As well as being educated up to degree level, I have completed courses and received diplomas from 'The Writing School Ltd' and 'The Academy of Children's Writers'. My aim in life has always been to write, and I have had a sideline of freelance writing for more years than I like to admit to having lived. This has mainly involved published articles in such magazines as 'Prediction'. I have also completed several children's novels. 'Caution: Witch in Progress' was published by Ghostly Publishing in 2013 and launched at Earl's Court Book Fair. I released something completely different on Kindle in 2014, a compilation of 13 macabre Twist in the Tale short stories, titled 'Unlucky For Some' and definitely NOT for children! If you enjoy scary, check it out! A short children's fantasy, 'Emily and the Enchanted Wood' was released by my new publisher, Crimson Cloak Publishing, towards the end of 2015. A very different children's humorous fantasy, 'Be Careful What You Wish For', was released by Crimson Cloak Publishing on St Patrick's Day 2016. Crimson Cloak Publishing also re-released 'Caution' along with the sword and sorcery fantasy, 'Zac's Destiny', later in 2016. At the end of 2016 my first Role-play gamebook, 'The Chalice of Jupiter' became a reality, with more quests to come in the future! I am currently working on my next Crimson Cloak Quest, a short companion book to 'Caution: Witch in Progress', and a fantasy novel for young adults titled 'Dimensions'. I am also working as the Marketing Director for Crimson Cloak Publishing.
Links
Blog   http://www.lynnenorth.co.uk/blog/
Website   http://www.lynnenorth.co.uk/
Author page on CCP  http://www.crimsoncloakpublishing.com/lynne-north.html
Universal Link to Amazon: http://myBook.to/WishFor
Pinterest:  https://uk.pinterest.com/lynnenorth/be-careful-what-you-wish-for/
Facebook:  https://www.facebook.com/Lynne.North.Author/
Twitter: https://twitter.com/Lynne_North
***
Many thanks for your 500 words Lynne!
I hope you all enjoyed that. Next week we have Catherine Kullman visiting with her 500 opening words.
Happy reading,
Jenny x