What better way to wave in autumn, than by curling up with a good book and enjoying a contemporary summer wedding in the beautiful Hardwick Hall, a budding romance,…and a medieval mystery….?
I'm delighted to be able to offer you my full length, timeslip novel, Romancing Robin Hood, for the bargain price of either 99p or 99c for the entire month of September!!!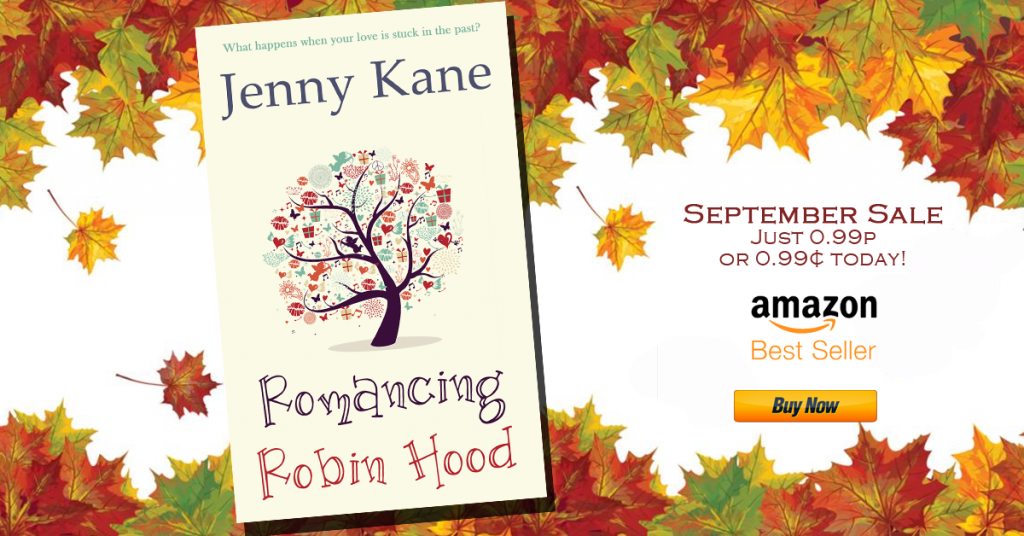 Here's the blurb to whet your appetite…
Dr Grace Harper has loved the stories of Robin Hood ever since she first saw them on TV as a girl. Now, with her fortieth birthday just around the corner, she's a successful academic in Medieval History, with a tenured position at a top university.
But Grace is in a bit of a rut. She's supposed to be writing a textbook on a real-life medieval gang of high-class criminals – the Folvilles – but she keeps being drawn into the world of the novel she's secretly writing – a novel which entwines the Folvilles with her long-time love of Robin Hood – and a feisty young girl named Mathilda, who is the key to a medieval mystery…
Meanwhile, Grace's best friend Daisy – who's as keen on animals as Grace is on the Merry Men – is unexpectedly getting married, and a reluctant Grace is press-ganged into being her bridesmaid. As Grace sees Daisy's new-found happiness, she starts to re-evaluate her own life. Is her devotion to a man who may or may not have lived hundreds of years ago really a substitute for a real-life hero of her own? It doesn't get any easier when she meets Dr Robert Franks – a rival academic who Grace is determined to dislike but finds herself being increasingly drawn to…
***
Praise for Romancing Robin Hood…
"This book had my heart from the start – how I loved Robin of Sherwood back in the 80's!  Grace is stuck in the middle ages – well not really – but she might as well be – living, breathing, teaching and ever so slightly obsessed by one of the great British stories – Robin Hood.  I loved the idea of having the book Grace is writing in the story – I was just as keen to see this story wrapped up as I was the modern day romance…"
"This was one of the most original romances I've read. I just loved the addition of the mini medieval crime story within Grace's quest to find a love in the modern world – a love to rival her affection for her outlaw heroes of literature and TV!"
"I really, really, really liked this story! …. Grace is a REALLY BIG Robin Hood fan and her life is revolved around him. She is supposed to be writing a textbook for her college but she is coming up with her own novel instead and of course you know what it is going to be about. One sad thing about Grace is that she compares everyman she meets to Robin. Is she ever going to find a man like him? Well she just might in this story but things do get a little hairy. How will it end you ask? Sorry I can't tell you but I DEFINITLY recommend you read this story. Go on a little medieval journey with Grace to see what kind of Robin Hood story she comes up with. I'm pretty sure you won't be disappointed. I received this book as a gift from the author."
"…Jenny Kane must have spent so much time on her research. I loved Grace's story. I couldn't wait to find out what would happen between her and Robert. Robert understands her love for Robin Hood and her academic passion and it was great to see her with a potential soulmate. Mathilda's story is really good as well…It's a great mix….it's a fast paced story that has a few unexpected twists."
"Lovely engaging take on an old, old story. Terrific heroine and very intelligently written dual narrative. I loved it."
***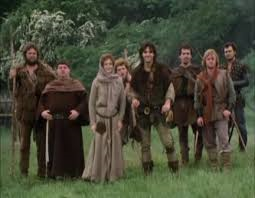 If you fancy trying Romancing Robin Hood for yourself, then now is the perfect time!
Amazon UK – http://www.amazon.co.uk/Romancing-Robin-Hood-Jenny-Kane-ebook/dp/B00M4838S2/ref=sr_1_1?ie=UTF8&qid=1407428558&sr=8-1&keywords=romancing+robin+hood
Amazon.com-  http://www.amazon.com/Romancing-Robin-Hood-love-story-ebook/dp/B00M4838S2/ref=sr_1_1?ie=UTF8&qid=1409936409&sr=8-1&keywords=romancing+robin+hood
ONLY 99p or 99c!!!!!
Happy reading everyone,
Jenny x