The last few years have been quite eventful for me, especially on the novel writing front. It doesn't seem a minute since I wrote the second book in the #MillGrange series – Autumn Leaves at Mill Grange
Since then, Spring Blossoms has come along, and Winter Fires at Mill Grange was hoisted onto the world.
Writing this Exmoor based collection was a total joy, and although I've written four more novels, and eight more scripts, since Winter Fires, the characters' of Mill Grange will stay with me forever.
As I look outside now, I can see the leaves falling from the oak trees that line the back of my garden – autumn has well and truly arrived. The perfect time, to share a little from Thea, Tina, Shaun, Bert, Mabel, and Sam's adventures in their Victorian manor house…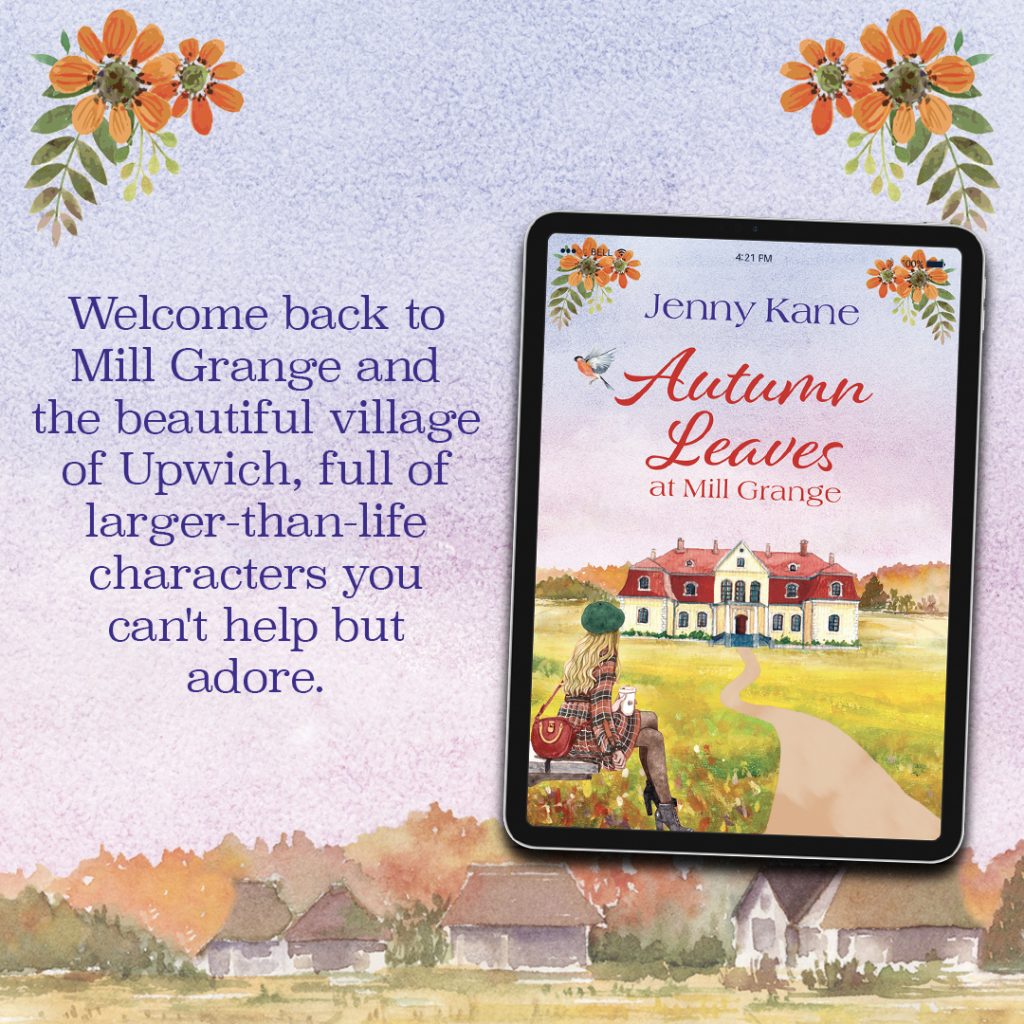 Blurb
At Mill Grange, the work – and the fun – never stops! As autumn brings coolness and colour, change is in the air for all at the manor…
Sam Philips' time in the forces changed him forever. Supported by his friends, Sam is keen to help make beautiful Mill Grange a safe retreat for injured army personnel… but his crippling claustrophobia means Sam is living in a tent on the grounds! Enlisting the help of charming village stalwarts Bert and Mabel Hastings, Tina Martins is determined to find a way to help him conquer his fears. But why does she feel like he is keeping a secret?
After discovering evidence of a Roman fortlet on the manor's grounds, Thea Thomas is thrilled at the chance to return to her archaeological roots and lead the excavation. She spent the summer with handsome celebrity archaeologist Shaun Cowlson – but now he's off filming his Landscape Treasures show in Cornwall, and Thea can't help but miss his company. Especially as someone else is vying for his attention…
Welcome back to Mill Grange and the beautiful village of Upwich, full of larger-than-life characters you can't but adore.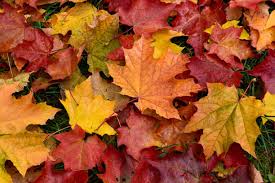 The sequel to Midsummer Dreams at Mill Grange, Autumn  Leaves has been blessed with several #bestseller flags over on Amazon since its release. I've also bee lucky enough to have a number of kind reviews. Here are just a few of the nice things people have said about this instalment of Thea, Shuan, Tina and Sam's story.
"…Autumn Leaves At Mill Grange' is extremely well written and I can't believe that I have left it this long to discover how fantastic an author Jenny Kane is. She grabs your attention and draws you into the story. You then end up becoming that wrapped up in each character and their story that you couldn't stop reading even if you wanted to. Jenny has one of those writing styles that is easy to get used to and easy to get along with. In fact reading one of Jenny's books seems more like a chat between friends than reading an actual book. I felt as though I was part of this story which is all down to Jenny's characters and her fantastic, realistic and very vivid storytelling…." Ginger Book Geek
"I absolutely loved this story about two archaeological sites, both country house based and two couples and being a huge Time Team fan enjoyed the filming element and subsequent tensions associated with this in the story. Shaun is presenting archaeological shows for filming and is close friends with Sam who has bought a country house which he hopes to use for recovering ex army traumatised people where they can relax, participate and join in the archaeological discovery of a Roman site, unusual for Cornwall. There is jeopardy all round – the young Sophie whose crush on him threatens Shaun's relationship with Thea. There's Sam who has a huge phobia about entering buildings and sleeps in a tent outside. Tina whose story I very much enjoyed is working on her relationship with Sam. The story follows many twists and turns as there is a race against time and a competitive film company pitching to film at Mill Grange. Even so all is not what it seems. Will Sam overcome his phobia,; will Sophie see sense; can Thea untangle mysterious occurrences ; will the filming happen at Mill Grange. As in Shakespeare there's a long way to go before all falls into harmony and the read to find out what happens is compulsive. I highly recommend this start to a new series from Jenny Kane. The plotting and characterisation is flawless."  Netgalley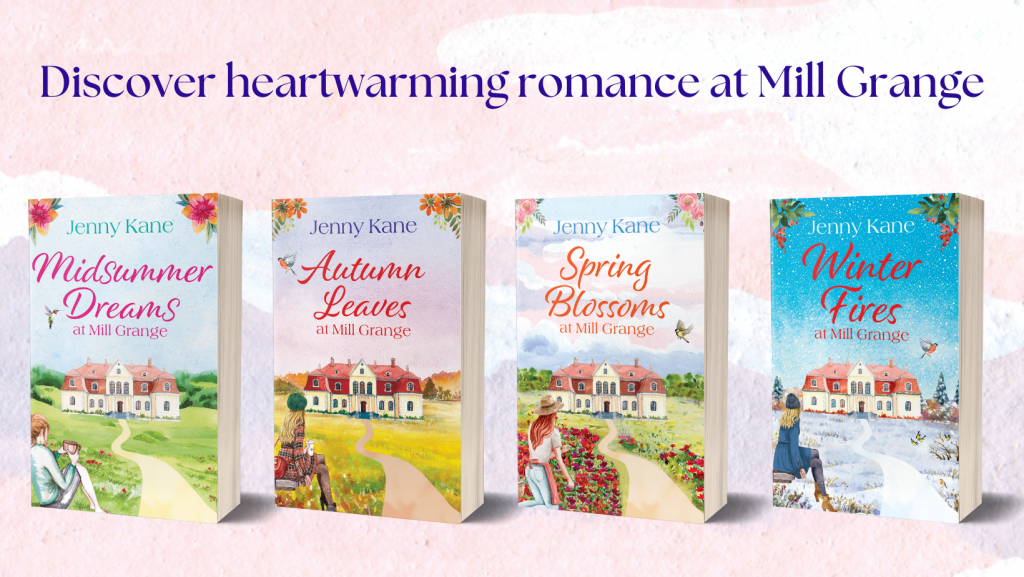 EXTRACT
'Take pity on an old man, lass.'
Bert fluttered his grey eyelashes as he helped Tina carry a large cardboard box full of tea, coffee, milk and biscuits from her car into Mill Grange's kitchen. 'I love Mabel to pieces, but she is driving me mad.'
Tina laughed. 'But it's only been two months since the restoration project came to an end. Doesn't Mabel have heaps of committee work to do? She runs every social club this side of Exmoor.'
As he placed the box on the oak table that dominated the manor's kitchen, Bert's eyes lost their usual optimistic shine. 'Since Mill Grange was sold Mabel's been so aimless. She led the volunteer restorers here for over five years and now that's over…'
'Mabel doesn't mind Sam owning this place, does she?'
'Not for a minute. For a little while it was all she could talk about. She's that proud of your young man for buying the very thing that frightens him. For taking his fear of being inside by the scruff of the neck and buying a house to be enjoyed by other people.'
Tina put her box of groceries on the side and laid a hand on Bert's shoulder. 'I'll talk to Sam. There must be something Mabel could do around here.' She played with her pigtails as she thought. 'I'm not sure we can afford to pay her yet though.'
'You wouldn't have to. Making her feel part of the team again is all I'm asking for.' Bert's smile returned to his eyes. 'How's it going here anyway? Sam getting into the house at all, or is he still overseeing things from that screen thing outside?'
'He hasn't been inside the manor since he bought it.' Tina focused her attention on emptying the boxes of biscuits ready for Mill Grange's first visitors, hiding her…
Autumn Leaves at Mill Grange is available from Nook, Kobo, as well as Amazon UK and Amazon US.
Also available in paperback
Thank you to everyone who has bought a copy of Autumn Leaves – or any of my books. Always appreciated.
Jenny x