Hang on a minute- wasn't it February just now? 
I'm delighted to welcome Nell Peters back with her regular (now bi-monthly) blog round up of the last 31 days.
Over to you Anne…
By 'eck! Time flies, doesn't it? Here we are at the end of May already – the one hundred and fifty-first day of the year, no less. That means there's just another two hundred and fourteen to go until the end of 2019.
Irish actor, Colin James Farrell, was born in Castleknock, Dublin forty-three years ago today. His father, Eamon, ran a health food shop and played footie for the delightfully named, Shamrock Rovers FC – as did his uncle, Tommy. While he was still at senior school – Gormanston College in County Meath – Colin unsuccessfully auditioned for the group, Boyzone, after which he enrolled in Drama College, inspired by Henry Thomas' performance as Elliot in the movie ET.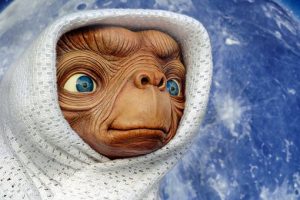 When #4 son was born on Christmas Eve, 1992, we hadn't decided upon a name for either girl or boy, but we had a short list for both, including Elliot for a boy (obviously!) On Christmas morning, I declined the invitation to venture downstairs to take part in the traditional TV broadcast of carols from Queen Charlotte's Hospital, London, as I eagerly awaited our carriage – or beaten up BMW, if I remember correctly – to whisk us to Twickenham, where everyone and their dog was gathered at my parents' house. Nothing to do with the new baby just the normal extended family Christmas bash.
One of the questions everyone asks when checking out a new arrival is what they are to be called – and lo, the after-dinner entertainment that year became I Can Name That Child in Eighty-Five Ghastly Suggestions. Fortunately, the more seasonal offerings like Gabriel (with apologies to any Gabriel/Gabrielles who may be lurking hereabouts), found little favour amongst those gathered – and when someone said that the baby's wrinkly neck looked like ET's, I mentioned that Elliot was on our list, which immediately got the thumbs up all round. So, we called #4 John – just kidding!
Where was I? Oh yes, Colin Farrell was studying drama – he didn't stay the course, however, as he was offered the part of Danny Byrne in the BBC series, Ballykissangel in 1996, aged nineteen.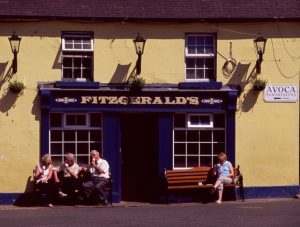 He was pretty lucky to have the opportunity, after being arrested for attempted murder in Sydney, Australia the previous year. The police sketch of their suspect looked uncannily like him and he had admitted to remembering nothing of the evening in question – but fortunately for him, his friend had kept a journal which crucially described the two of them partying across town that night, taking MDMA (Ecstasy). Who remembers enough to keep a journal of when they are high as a kite?
Despite an impressive award-winning career, not everything has run smoothly for the poor chap. In December 2005, Farrell checked into rehab for addiction to recreational drugs and painkillers. He later described the effects of the drugs thus; 'An energy that was created, a character that was created, that no doubt benefited me. And then there was a stage where it all began to crumble around me.' He also picked up a stalker along the way and an ex-girlfriend threatened to publicise a sex tape unless he paid her $5M. Yikes. Let's hope his birthday passes without incident.
Since I was last here, there has been a lot of family stuff going on, starting 2nd April, which would have been my dad's ninety-fourth birthday. He shared his date of birth (1925) with George MacDonald Fraser, British poet, author (Flashman) and scriptwriter (Octopussy, The Four Musketeers), who was born in Carlisle, UK, as well as Hard Boiled Haggerty (whose rather more boring real name was Don Stansauk), American professional wrestler and actor (The Incredible Hulk), who filled his first diaper in Los Angeles, California.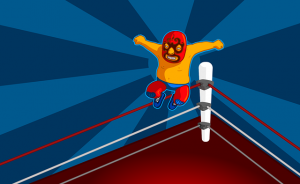 They died in 2008 and 2004 respectively, while my dad made it to 2017 and can therefore claim the prize for longevity. 2nd April 1925 was also the day upon which lawyer and future Nazi war criminal/Hitler's personal legal advisor, Hans Frank, aged twenty-four, married secretary, Brigitte Herbst, aged twenty-nine, in Munich, Germany. In 2019, it was the day of my ex-husband's funeral – he dropped dead from cardiac arrest in March, a few days after his sixtieth birthday.
Nipping forward, there were the Easter hols and the traditional Easter Egg Hunt for the Grands in our garden. A little different to most years, however, as the loot had to be placed in shaded areas so that chocolate didn't melt in the heat – and the children were running around in their swimming cosies, diving in the pool to cool off. Bizarre, but brilliant.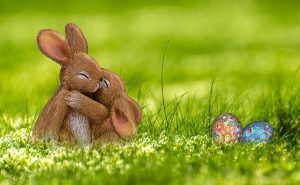 We don't like to give the children too much chocolate, and so the hunt typically includes toys and craft stuff plus this time, named dinosaur t-shirts for the younger ones. At eleven, I didn't think the oldest GD would appreciate a dinosaur splashed across her chest and so got her an apron, as worn by sleb contestants on the Stand up to Cancer Bake Off programme – I've never seen it but she's a big fan and loves to cook, especially cakes. She so doesn't take after me! The (pretty hideous) pinny was designed by Ted Baker (who else?)
It was a lot cooler just one week later, when our middle GD celebrated her 6th birthday with a ten pin bowling party – an action replay of last year – joined by a host of school friends, including one little boy who wasn't even invited! Being terribly British, none of the adults said a word, or even batted an eyelid. Everything was well organised by the venue staff, who supervised the little dears, did the catering and even cut up the cake provided by the parents.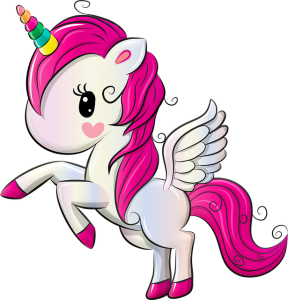 Then it was back to our house for present opening and a Harry Potter-themed dinner, overseen by a huge unicorn balloon, which had nearly launched me into outer space the previous (very windy) day when I was carrying it through town. GD cannot decide between unicorns and Harry P, so we hedged our bets.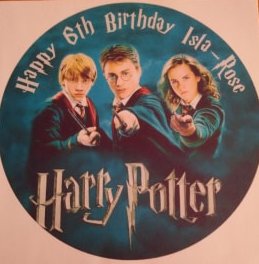 On the day she was born (26 April 2013), thirty people were killed when a bus crashed following a Taliban attack in southern Afghanistan. Over in the good ol' US of A, country musician, George Jones aged eighty-one, (Golden Rings, Oh Lonesome Me), died from hypoxic respiratory failure. That's when the usual exchange between oxygen and carbon dioxide in the lungs fails and as a result, not enough oxygen can reach the heart, brain, etc. Curtains. Sharing his date of death aged eighty-two, was film, stage and TV actress, Jacqueline Brookes. Amongst many other roles, she played Beatrice Gordon in US TV soap, Another World – although not for the entirety of its thirty-five year run.
This was also the day upon which my friend, Simon – fellow uni student when I read for my last degree – finally made an honest woman of his beautiful, long-suffering partner, Lydia. She got a smattering of revenge by leaving him waiting at the altar for almost an hour (it was a Friday, so presumably not too many happy couples lining up to tie the knot), during which time he was 'bricking it', to use his quaint expression.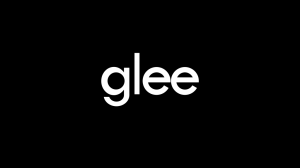 Returning to the other side of the pond, Canadian actor and musician, Cory Monteith (Glee), emerged from a drug rehabilitation facility on that day, no doubt full of hope for the future. Tragically, he died of an overdose just weeks later in Vancouver on 13th July – the day upon which both Jenny and I get to blow out our birthday candles.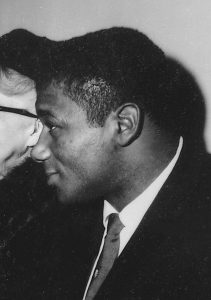 A dear friend was sixty at the beginning of May and her husband/family arranged a surprise party for her. On the day she was born – 1st May 1959 – West Germany introduced a five day working week and Floyd Patterson scored an eleventh round KO of Englishman Brian London in Indianapolis. This was the fourth time Floyd had successfully defended his World Heavyweight Boxing title.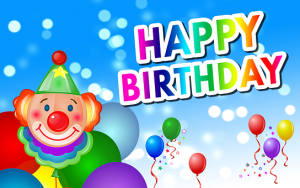 Back to the party – the birthday girl had been told she was going to someone else's party and so was somewhat surprised to see the OH and I scrape through the door of the venue just ahead of them (our taxi was late), as we don't know that other person. It was a fab night and lovely to catch up with some people we hadn't seen for far too long. Of course, a party meant I had to smarten up from my usual tramp gear of skinny jeans and hoodie – it was from the very shallow pocket of a jacket that my phone plunged into the loo, after we got home. Pre-use of the facilities, I hasten to add.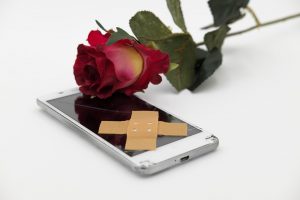 #2 son was staying and immediately tried resuscitation via the rice trick, but after a good few hours it became obvious that the situation was terminal. Damn; it was but a few months old. I am obviously a slow learner, as this was the same jacket I wore to my dad's funeral, when another phone tried to swim. We were about to leave the house and so I was closing windows, including the upstairs loo – reached over the bowl … join own dots. #3 son was drying it with a hairdryer, as everyone else piled into cars on the drive. On that occasion, the phone lived to ring another day.
The day my new phone arrived, so did #3 from Bangkok – he hadn't been back for five months. He spent a day sorting out his Thai work visa and then six of us flew to Dublin for a couple of nights to celebrate his thirtieth birthday, a few days early.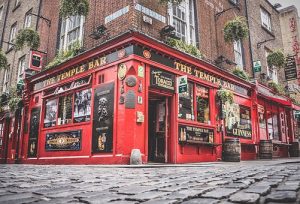 #4 son and his OH had never been to Dublin – or indeed anywhere in Ireland – and so we did the touristy things like boarding an open-topped bus to be blown to bits and buying a drink in the Temple Bar pub in Temple Bar, for which you need to take out a second mortgage. I also scoured the many souvenir shops for sparkly shamrock head boppers, as seen being worn by several hen parties about town.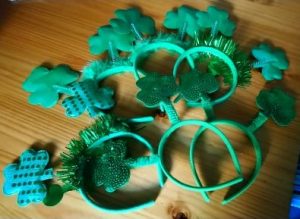 Mission not accomplished, I gave up and decided to order from Amazon when home. While the rest of us returned to the humdrum of everyday routine, #3 flew off to Antigua for ten days to spend his birthday proper in style, lucky thing. I can't actually remember what I did for my thirtieth, but I'm pretty sure it didn't compare too favourably with his jolly.
OK, this is 31st May, so let me stop rambling and we'll have a look at what has happened historically on this day. The Battle of Jutland in 1916 was the last major battle fought mainly by battleships and the most important naval battle of World War I, with the British navy blockading the German fleet in the North Sea off Denmark. Over the course of the battle, thousands of lives and many ships were lost, but despite British losses far outnumbering those of the Germans, their commander, Reinhard Scheer realised their fleet had been contained. Drat. The Germans never put to sea in ships again during WWI and turned instead to submarine warfare – one of the primary reasons that the United States entered the war in April 1917.
So, what do we think of the name given to their son by the D&D of Sussex? Unlike when #4 was born, I suspect they didn't have all their relatives and friends sitting around making dodgy suggestions. My lips are sealed, except to mention that on this day in 1943, the comic strip, Archie, was first broadcast on radio in the US.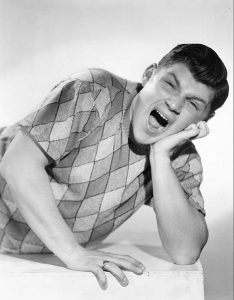 The character Archibald 'Archie' Andrews was originally created as a syndicated comic strip in 1941 by publisher John L Goldwater and artist Bob Montana, in collaboration with writer Vic Bloom. He was the main character featured in the Archie Comics franchise, which evolved to include the long-running radio series.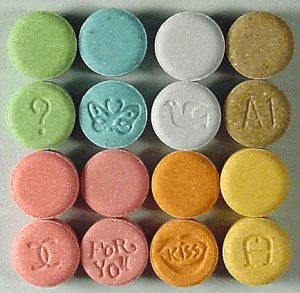 Finally, who remembers what substance Colin Farrell and his mate were taking in Sydney? A sticky bun for anyone who answered MDMA, or to give it its proper handle, Methylenedioxymethamphetamine (no wonder it's known as Ecstasy for short!) On this day in 1985 the DEA (US Drug Enforcement Agency) declared an emergency ban on MDMA, placing it on the list of Schedule I drugs – substances with no currently accepted medical use and a high potential for abuse. MDMA has remained a Schedule I substance since then, with the exception of a brief period between 1987 and 1988. Bad Colin.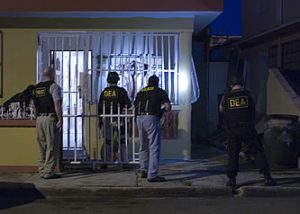 Now I'm out of here. Thanks to Jenny for having me over and to anyone else who has taken the time to read this – appreciated.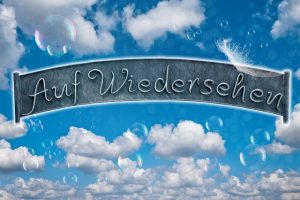 Toodles.
NP
***
Huge thanks to Nell as ever for another fabulous blog!
See you in July, Nell!
Happy reading everyone.
Jenny xx