When I was at the Romantic Novelist Association Conference a few weeks ago I was lucky enough to meet quite a few fellow Accent authors. One of them was the delightful Lynne Shelby, who kindly agreed to be interviewed.
So go and grab a quick cuppa and a nice slice of cake, put your feet up for a moment, and have a little read…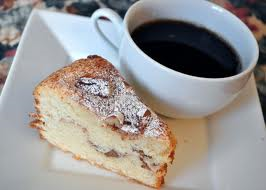 What inspired you to write your book?
I was travelling back to London from Paris on the Eurostar, and a Frenchman sitting across the aisle spent the journey telephoning his English friends telling them that he, François, was coming to London and suggesting they meet up. Unfortunately none of his friends wanted to see him. By the time we reached Kent, I was feeling very sorry for François, and I'd also had an idea for a story about a Frenchman who comes to England and is met off the train by an English girl who is very pleased to see him. These characters became Alexandre and Anna in French Kissing.
Do you model any of your characters after people you know? If so, do these people see themselves in your characters?
I don't model the characters on people I know, but some of the incidents in French Kissing have happened to people I know – I do make sure that I've disguised them enough that no-one recognizes themselves!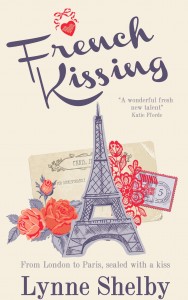 What type of research did you have to do for your book?
As French Kissing is set in contemporary London and Paris, most of my research was things like checking street names, and making sure I put well-known buildings in the right places! The most enjoyable bit of research was going to Paris for a few days – it's one of my favourite cities – and visiting the places that my hero, Alexandre, takes my heroine, Anna.
Which Point of View do you prefer to write in and why?
I write in the first person because I find this lets me really get inside the head of my heroine.
Do you prefer to plot your story or just go with the flow?
When I start writing, I know the beginning and end of my story, but go with the flow in the middle. There seems to be a moment when the characters take over! Sometimes I do plot a chapter, if I know I need to get in a twist in the story at that particular point.
What is your writing regime?
I'd like to say that I get up at 6.00 am, and after going for a run, write 2,000 words before breakfast. In reality, I do usually sit down at my desk by about 9.00 and aim for about 1,000 words before a late lunch.
What excites you the most about your book?
French Kissing is my debut novel, and I've found everything about getting published, from the moment I won the Accent Press and Woman Writing Competition, incredibly exciting. The thought that my story is being read is wonderful – it really is a dream come true.
You can buy French Kissing from all good retailers including-
Amazon: https://www.amazon.co.uk/s/ref=nb_sb_ss_c_0_14?url=search-alias%3Dstripbooks&field-keywords=french+kissing+lynne+shelby&sprefix=French+Kissing%2Caps%2C177
***
Bio
Lynne Shelby writes contemporary romance, because that's what she likes reading the most.
In January 2015 she was thrilled to win the Accent Press & Woman Magazine Writing Competition, and her debut novel 'French Kissing' is published by Accent Press.
She has worked in a variety of 'day jobs' from stable girl to legal administrator, and is inspired to write by the many wonderful foreign cities that she has visited and explored with a camera and writer's notebook in hand: Rome, Barcelona Reykjavik Venice, New York, Copenhagen, Berlin and of course Paris, the city which inspired her to write 'French Kissing.'
Website: http://www.lynneshelby.com/
Twitter: @LynneB1
Facebook: https://www.facebook.com/LynneShelbyWriter
***
Many thanks for stopping by for a coffee Lynne- great interview.
Happy reading,
Jenny x