I'm delighted to have another new face to my blog today- please welcome Christina Philippou. This is a fascinating blog…so pop the kettle on, grab a cuppa, and have a read.
Over to you Christina…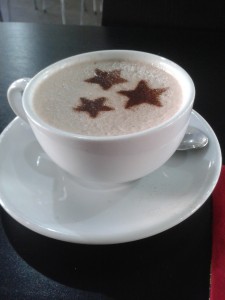 It's a trap we've all fallen into at one point or another: assuming someone – or something – is who or what we think just because, well, we think so. And stereotyping is just that – making assumptions on first impressions.
But, despite stereotyping's bad press, it doesn't necessarily have to be ill-meant. Very often, stereotypes come from subconscious prejudices that we didn't even know existed. Someone refers to a model and a footballer and we all assume they are talking about a woman and a man in that order. But there are male models and female footballers and, just as in life, these sometimes find their way into fiction.
Morbid, I know, but my favourite part of The Lord of The Rings is Eowyn's killing of the leader of the ringwraiths. Morbid because – spoiler alert for those that have only watched the film – she dies, but also wonderful because she shows an unexpected side to what in many other fairy-tales or fantasy stories would be, effectively, a stereotypical princess that rides off into the sunset with her lover (which she actually does in the film).
Then there's Pride and Prejudice, where Elizabeth Bennett and Mr Darcy would probably have ended up together far sooner had it not been for both of them stereotyping the other – her stereotyping him as a pompous, arrogant rich man, and him stereotyping her as a gold-digger.
In my debut novel, Lost in Static, I actively tried to create anti-stereotypes to bring some 'reality' into my fiction. In that vein, one of my protagonists is a woman who loves (to both watch and play) football, one is a member of a hockey team that doesn't actually love sport, and one is a male who is not as obsessed with sport as some of his female friends (OK, and the final one is a yoga-loving, fashion-conscious woman, but I had to have one stereotype in there, right?)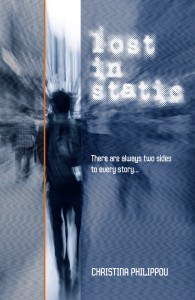 Stereotypes have their 'cosy factor'. Who wants to read a romance where the hero is fat, balding and has copious amount of hair on his back (unless you're reading a paranormal romance, in which I suppose the latter is reasonable)? Readers want a certain amount of familiarity, but if the Gone Girl phenomenon has taught us anything, it's that you don't have to love a protagonist to keep reading the book.
And that's the other thing about stereotypes – they very rarely produce flawed characters. They are always black and white; the perfect villain with his cantankerous laugh and white cat, or the hero with his caring personality and chiselled abs. Having said that, I do have some chiselled abs in Lost in Static, but they certainly don't belong to a flawless hero, if he can be considered a hero at all.
But, love them or hate them, stereotypes in fiction will always be around. Or am I guilty of stereotyping literature?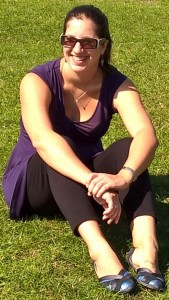 Author Bio
Christina Philippou's writing career has been a varied one, from populating the short-story notebook that lived under her desk at school to penning reports on corruption and terrorist finance. When not reading or writing, she can be found engaging in sport or undertaking some form of nature appreciation. Christina has three passports to go with her three children, but is not a spy. Lost in Static is her first novel, due to be published on 15 September 2016 by Urbane Publications. Christina is also the founder of Britfic.
You can connect with Christina via her blog, Twitter and Facebook.
Lost in Static is due to be published on 15 September 2016 and is available to pre-order from the publisher website, Amazon UK and Amazon US.
***
Many thanks for such an interesting blog. Good luck with all your writing adventures.
Happy reading everyone,
Jenny x