As I finish proofing the final rounds of the type-set copy of Another Glass of Champagne (pre-order now available), I can't help wonder what life is going to be like without Jack, Amy, Kit and Megan to keep me company.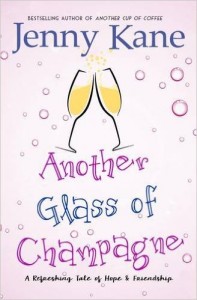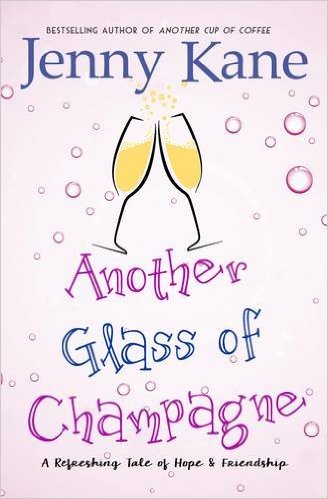 The crew from Pickwicks Coffee House and their friends have lived in the back of mind for a very long time.
It took me 13 years before I had the courage to develop the story of Amy Crane, from her journey as self-imposed recluse in Scotland, to a braver person, prepared to face the demons she'd once run away from, in Richmond, London.
Originally Another Cup of Coffee– which was published by Accent Press in 2013- was entitled Coffee Stops. It went through many incarnations before it turned into the fully formed novel it is today. At the time I believed it was a one off novel. I never dreamt it would lead to one Christmas themed sequel- let alone three. (Another Cup of Christmas, Christmas in the Cotswolds, Christmas at the Castle). I have been incredibly lucky!
The Pickwicks regulars have proved more popular than I could ever have imagined. After the first book in the series it turned out to be bad boy Jack who was the character who the majority of readers wanted to hear more about. So, in Another Glass of Champagne, it is Jack who takes centre stage…although Kit, Amy and the others are all engaged on their own adventures as well…
Blurb
A warm-hearted, contemporary tale about a group of friends living in a small corner of busy London, by bestselling author Jenny Kane.
Fortysomething Amy is shocked and delighted to discover she's expecting a baby – not to mention terrified! Amy wants best friend Jack to be godfather, but he hasn't been heard from in months.
When Jack finally reappears, he's full of good intentions – but his new business plan could spell disaster for the beloved Pickwicks Coffee Shop, and ruin a number of old friendships… Meanwhile his love life is as complicated as ever – and yet when he swears off men for good, Jack meets someone who makes him rethink his priorities…but is it too late for a fresh start?
Author Kit has problems of her own: just when her career has started to take off, she finds herself unable to write – and there's a deadline looming, plus two headstrong kids to see through their difficult teenage years…will she be able to cope?
A follow-up to the runaway success Another Cup of Coffee.
***
Another Glass of Champagne will be released on 9th June! You can pre-order it on from all good book retailers, including-
http://www.amazon.co.uk/s/ref=nb_sb_noss?url=search-alias%3Daps&field-keywords=Another+Glass+of+Champagne+Jenny+Kane
http://www.amazon.com/s/ref=nb_sb_noss/188-7813436-7626710?url=search-alias%3Daps&field-keywords=Another+Glass+of+Champagne+Jenny+Kane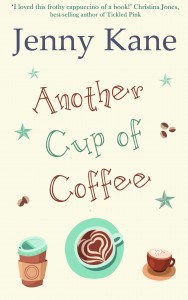 It isn't vital to have read the previous four stories (especially the Christmas novellas), but if you want to read the very beginning of Amy, Jack and Kit's story, you can find it here-
Another Cup of Coffee –mybook.to/cupcoffee 
Happy reading,
Jenny xx