Today I'm delighted to welcome Jill Barry to my place today to chat about her new novel, The House Sitter.
"A chilling and page-turning psychological thriller that is impossible to put down and perfect for fans of Lisa Jewell, C. L. Taylor and Shari Lapena."
Why not put your feet up for five minutes, grab a cuppa, and come and join us?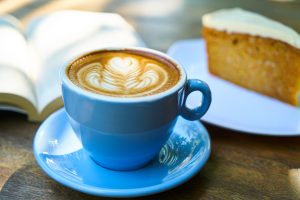 Welcome Jill, let's start with the obvious question, what inspired you to write The House Sitter?
After years of writing romance, I opted for a challenge. A friend's move from the area sparked an idea and the house sitter walked on to the page. I found it surprisingly refreshing to write Ruth's flawed – no, let's say, evil – character. And the sales negotiator doing her utmost to sell the house is a good match for her adversary.
What type of research did you have to do for your book?
The mid-Wales setting prompted me to think whether to use real place names or fictitious ones. I looked at lots of real names and did a kind of pick and mix then asked a Welsh speaker to approve them. While writing, I always had the actual towns and villages in mind as the characters played out their story. Having lived in the area helped me create the weather conditions needed for some of the scenes.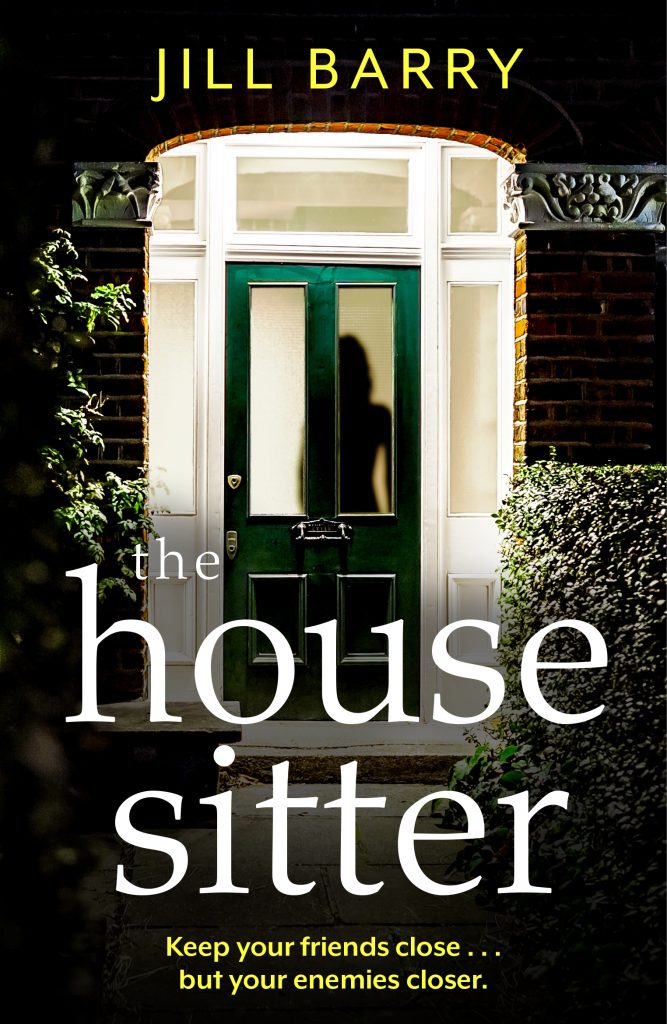 Do you prefer to plot your story or just go with the flow?
For a novella, I usually have a story outline in place. The House Sitter is character driven so I was happy to go with the flow. I knew where the story was leading but didn't know exactly how it would end.
What excites you most about your book?
I know that many of my friends and family don't have a Kindle. Headline have made The House Sitter available as both paperback and eBook, so it's easy for readers to order both versions on line. I'm thrilled to say it's also available from independent bookshops.
If you were stranded on a desert island with three other people, fictional or real, who would they be and why?
Except for my second victim, I'm avoiding those who would be practical choices. For mental stimulation, I'd choose Victoria Coren Mitchell who'd also probably devise some way of playing poker and distilling gin. Tom Booker of The Horse Whisperer is used to outdoor living and would be a calm and comforting presence. Stephen Mangan is a brilliant entertainer and hopefully would help us see the funny side of things!
Anything else you'd like to share with us?
I love to entertain my readers, whether by romantic fiction or this, my first venture to the dark side. My aim is to keep on keeping on, so many thanks, Jenny, for giving me the opportunity to show another side to my writing.
Many thanks for dropping by today, Jill.
Here's an extrat from The House Sitter to whet your appetite
Early in the novel, Eddie and Suzanne invite their friend and house sitter round for morning coffee. As she approaches the house, to Ruth's disgust, she discovers the couple have already put their house up for sale, without informing her. From here on, a sequence of disturbing events is set in motion…
"I imagine I'm here so you can tell me why you've put your house on the market?"
Ruth dragged out a chair, not missing the surprised glances the couple exchanged. Eddie hunched his shoulders. Shuffled his feet. Glanced at his wife a second time, his expression uneasy.
"How, er. how did you find out? Eddie and I decided to keep our decision secret from people until the sale was publicised."
"Really?" Ruth kept her voice calm, almost nonchalant. "Surely the clue is in the signboard?"
Suzanne groaned. "Oh, no. I didn't realise they'd stuck that up already."
***
Buy link for The House Sitter   https://tinyurl.com/t7pq7l3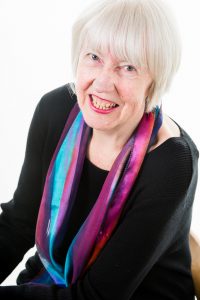 Social media links:
Facebook    www.facebook.com/JillBarryBooks/
Twitter                   @barry_jill
Website       www.jillbarry.com
***
Many thanks for popping over today Jill.Good luck with your new novel.
Happy reading everyone,
Jenny x