Jennifer Ash is a new name on the block – but only newish…
She is a historical mystery writer – but with a romantic edge…
On closer questioning Jennifer will admit to a life long love of all things medieval…
Oh…and she loves Robin Hood – a lot.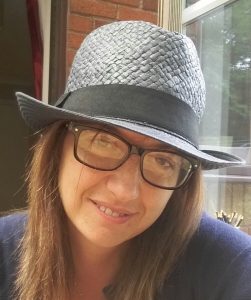 And yes – she does look a lot like me.
So when I say Jennifer Ash is a new name on the block, what I really mean is that I have another brand new pen name specifically for my historical mysteries – medieval ones to be precise.
Those of you who have come across my Jenny Kane novel, Romancing Robin Hood, will know that story includes a medieval murder mystery alongside a contemporary romance.
My first outing as Jennifer Ash has taken the medieval part of Romancing Robin Hood and turned it into a stand alone novel entitled The Outlaw's Ransom…just check out this beautiful cover!!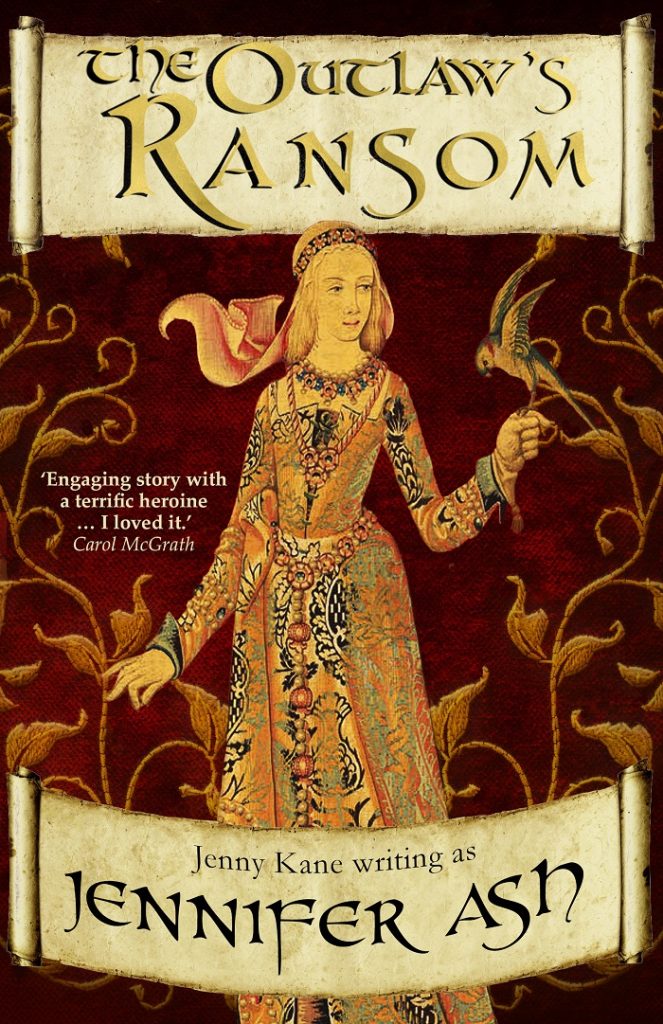 Blurb
The first in an exciting new series by acclaimed author Jenny Kane writing as Jennifer Ash.
When craftsman's daughter Mathilda is kidnapped by the notorious Folville brothers, as punishment for her father's debts, she fears for her life.  Although of noble birth, the Folvilles are infamous throughout the county for disregarding the law – and for using any means necessary to deliver their brand of 'justice'.
Mathilda must prove her worth to the Folvilles in order to win her freedom. To do so she must go against her instincts and, disguised as the paramour of the enigmatic Robert de Folville, undertake a mission that will take her far from home and put her life in the hands of a dangerous brigand – and that's just the start of things…
A thrilling tale of medieval mystery and romance – and with a nod to the tales of Robin Hood – The Outlaw's Ransom is perfect for fans of C.J. Sansom and Jean Plaidy.
***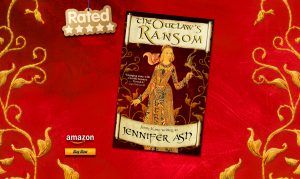 Although the story of Mathilda has been updated, The Outlaw's Ransom, if you've already read Romancing Robin Hood, then you will recognise this story already.
So why the new name? Why not release The Outlaw's Ransom as Jenny Kane?
The answer is simple. As my Jennifer Ash work is very different from my Jenny Kane work, my publishers decided that a new persona was required to go with that style shift.
Whereas Jenny Kane writes cosy Sunday afternoon contemporary fiction with a hint of romance, and a feel good factor, Jennifer Ash writes medieval mysteries with an edge of uncertainty- albeit with a hint of romance in the background!
And will there be another Jennifer Ash book?
Yes indeed. A brand new full length medieval mystery called The Winter Outlaw, will be out next year. In fact, I'm writing it at this very moment!
***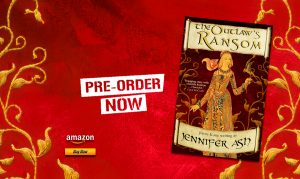 So if crime is your thing, if you like medieval mysteries, or even if you have a soft spot for Robin Hood (whose ballads are a favourite of the main protagonists in The Outlaw's Ransom), then why not give my Jennifer Ash persona a try?
You can pre-order The Outlaw's Ransom for your Kindle here –
https://www.amazon.co.uk/Outlaws-Ransom-Jennifer-Ash-ebook/dp/B01LZDKPQM/ref=sr_1_1?s=digital-text&ie=UTF8&qid=1475660907&sr=1-1&keywords=The+Outlaw%27s+Ransom+Jennifer+Ash
https://www.amazon.com/Outlaws-Ransom-Jennifer-Ash-ebook/dp/B01LZDKPQM/ref=sr_1_1?ie=UTF8&qid=1475660990&sr=8-1&keywords=The+Outlaw%27s+Ransom+Jennifer+Ash
Happy reading everyone,
Jennifer (oh- that felt weird writing Jennifer!)
xx
PS- Jenny Kane is still here – 'Her' next novel will be released in April 2017.
PPS – I now have four names badges which I wear, just in case I forget who I am on any given day…