Hello lovely readers.  I hope you're all safe and well.
I've been playing with recipes again- this time I've adapted several of my grandmother's recipes to come up with some Chocolate Spread and Brown Sugar Muffins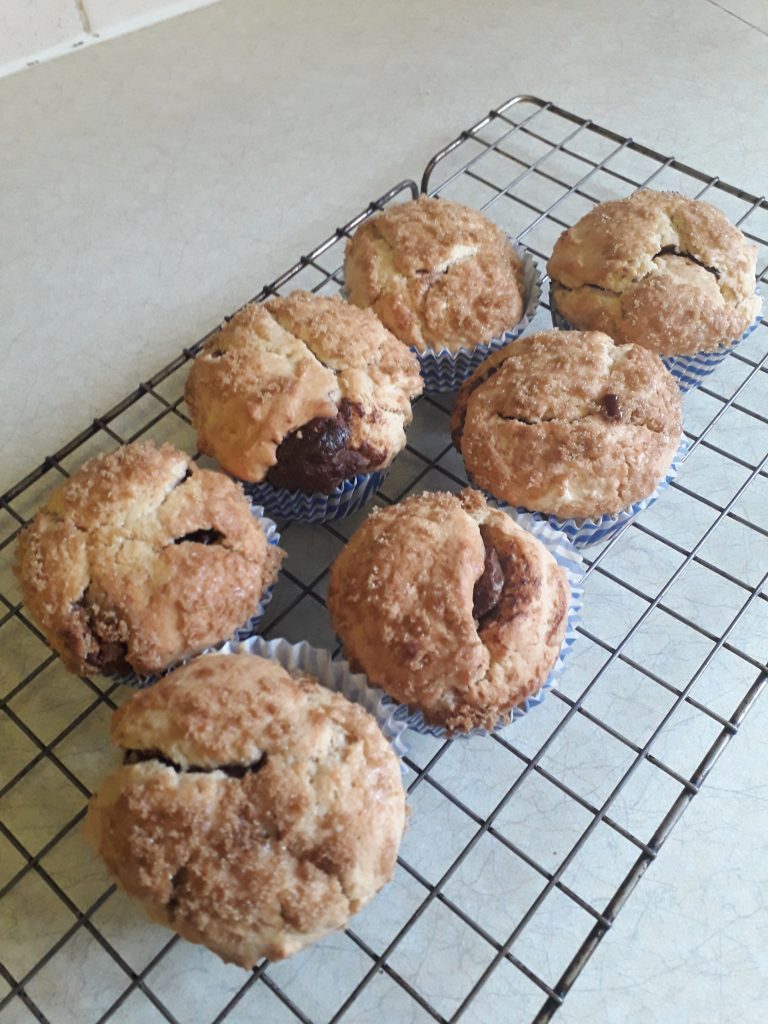 Warm your oven to 180 degrees / Gas Mark 4
Ingredients  (Makes 4-5 large muffins/6-7 small muffins)
160g Self Raising Flour
half tsp baking powder OR bicarbonate of soda
50g brown sugar (plus a little extra for sprinkling on top of the muffins before cooking)
60g melted butter
1 egg
125ml milk
125ml (approx) of Nutella or other chocolate spread)
Grease a muffin/cup cake tin or use cup cake cases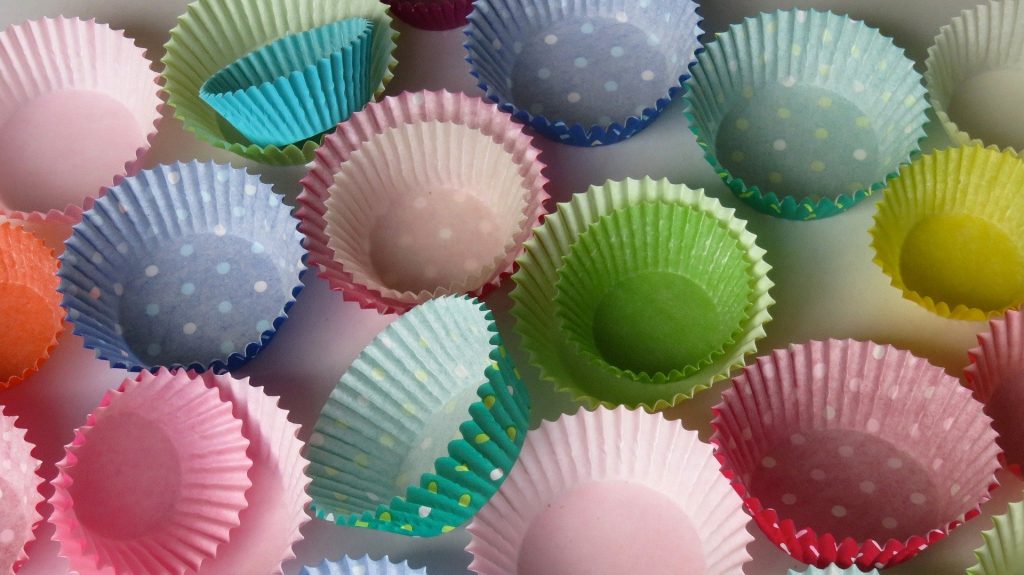 Method
Stir all the dry ingredients together in a bowl.
Add the butter, egg and milk. Beat until combined. (This will form a fairly thick doughy cake mix)
Fill the bottom half of your cup cake cases/the tin with cake mixture.
Place a large helping of Nutella over the top.
Cover with more cake mix until the cup cake space/case is full.
Sprinkle more brown sugar over the top.
Bake for 15-20 mins, until cooked through.
(Best eaten warm)
***
Happy cooking,
Jen x