Life is as hectic as ever as I crack on with writing my forty-first book!
While I madly try and meet my latest deadline, I thought I'd leave a 'Tiny Taster' rom A Cornish Escape for you to read.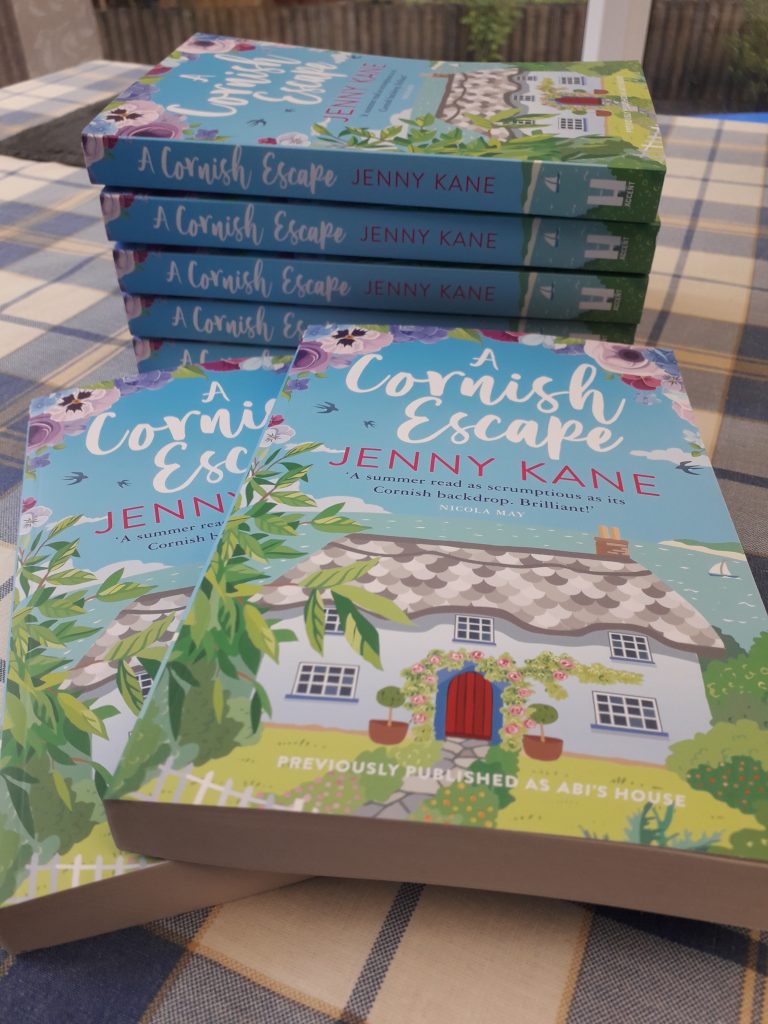 Blurb
Perfect for fans of Jenny Colgan, Phillipa Ashley and Cathy Bramley, this summer romance is sure to warm your heart.

Abi's life is turned upside down when she is widowed before her thirtieth birthday. Determined to find something positive in the upheaval, Abi decides to make a fresh start somewhere new. With fond childhood memories of holidays in a Cornish cottage, could Cornwall be the place to start over?
With all her belongings in the boot of her car but no real plan, a chance meeting in a village pub brings new friends Beth and Max into her life. Max soon helps Abi track down the house of her dreams but things aren't as simple as Abi hoped.
Can Abi leave her past behind and finally get her happy ending?
(Previously published as Abi's House)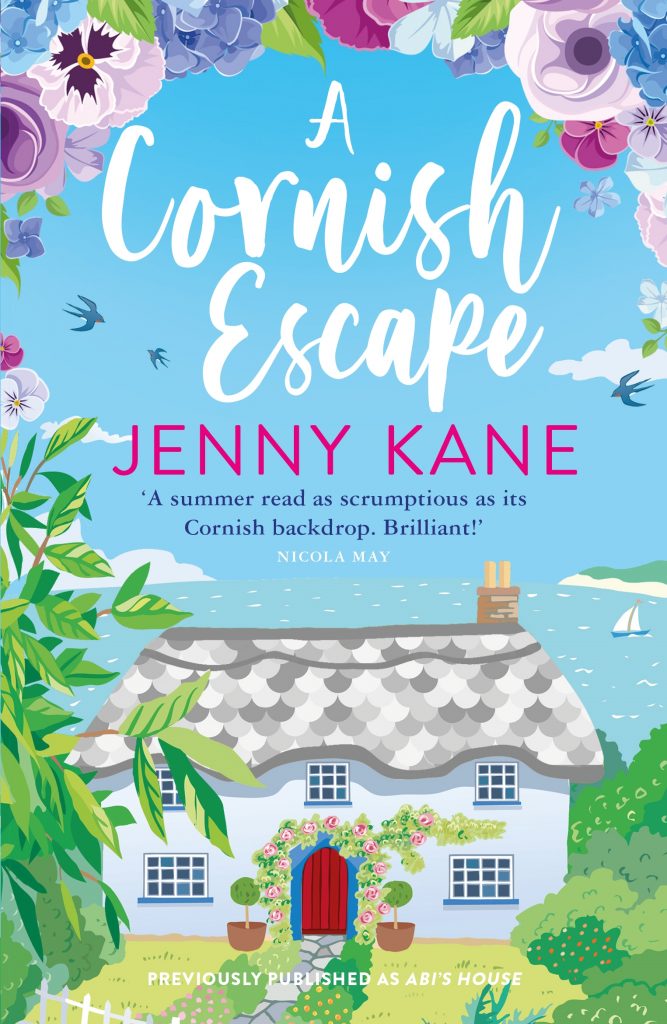 Here's a 'Tiny Taster'…
It was the muffins that had been the last straw. As Abi sat nursing a glass of wine, she thought back to the events of an hour earlier with an exasperated sigh.
Hurrying towards the church hall, Abi parked Luke's unnecessarily large and ostentatious Porsche 4×4, and headed inside with a stack of Tupperware tubs in her arms. With her handbag slung over her shoulder and her key fob hanging from her teeth, Abi precariously balanced her load as she elbowed the hall door open.
Although she was twenty minutes early, Abi had still managed to be the last to arrive, earning her a silent 'tut' from some of the executive wives who were adding the finishing touches to the tables that surrounded three sides of the hall, and sympathetic grimaces from everyone else.
Acting as though she hadn't noticed the air of disapproval, Abi made a beeline for the cake stall and plastered her best 'this is for charity so be happy' expression on her face. Polly Chester-Davies, an exquisitely dressed woman whom Abi always thought of as 'Perfect Polly', was adding doilies to plates, making the stall look as though it was stuck in a timewarp.
'Ah, there you are, Mrs Carter, I'd given you up.'
Biting back the desire to tell Polly she'd been working, and was in fact early anyway, Abi began to unpack her wares, 'Here you go, two dozen chocolate muffins without frosting, and two dozen with frosting, as requested.'
Polly said nothing, but her imperious stare moved rather pointedly from Abi's face to the chocolate muffins already in position on the table, and back again.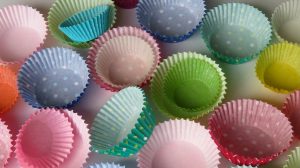 Her disdainful expression made Abi mumble, 'Are you expecting to sell lots of chocolate muffins today then?'
'No, Mrs Carter, I am not. Which is precisely why you were instructed to make chococcino muffins.'
It had been that 'instructed' which did it. In that moment Abi felt an overwhelming hit of resentment for every one of the orders she had gracefully accepted from this Stepford harridan of the community.
For almost three years Abi had been doing what this woman asked of her, and never once had she said thank you, or commented on how nice Abi's cooking was. Probably, Abi thought as she compared her own muffins with those provided by Perfect Polly herself, because mine don't look like they could pull your fillings out. Nor had any reference ever been made to the fact that she would have to catch up on her own work in the evenings, after helping out with whichever good cause she'd been emotionally blackmailed into supporting this time. Not that Abi was against supporting a good cause, but this was different. These women didn't raise funds for whichever charity was flavour of the month out of the goodness of their hearts. They did it because it was what they should be seen to be doing. It went hand in bespoke glove with being the wife of a successful man…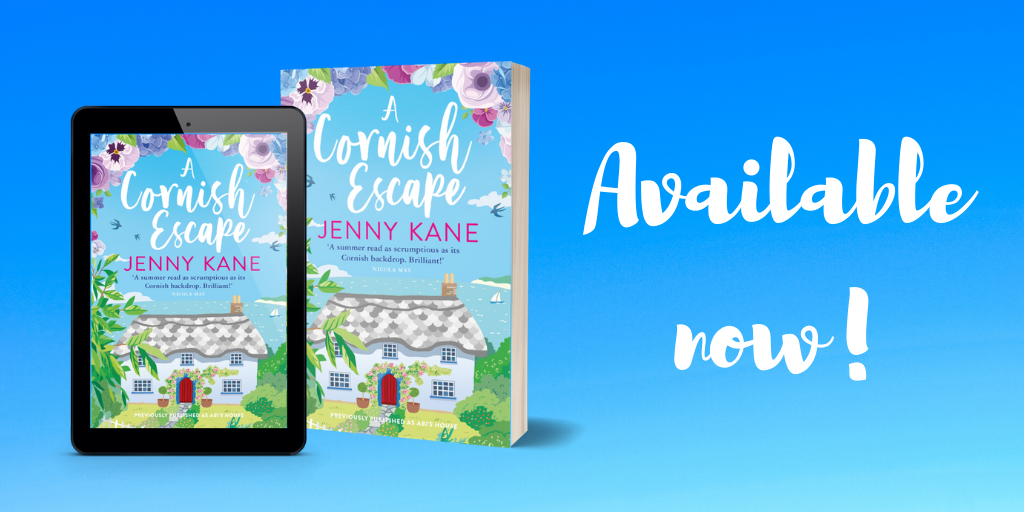 Available as a paperback or in eBook format, you can buy your copy of The Cornish Escape from all good book retailers, including
If you enjoy A Cornish Escape, Abi's adventures continue in A Cornish Wedding.
Happy reading,
Jenny xx