Today, I'm delighted to welcome Madeleine Black to my site, with the 'Opening Lines' from her stunningly powerful memoir, Unbroken.
Over to you, Madeleine…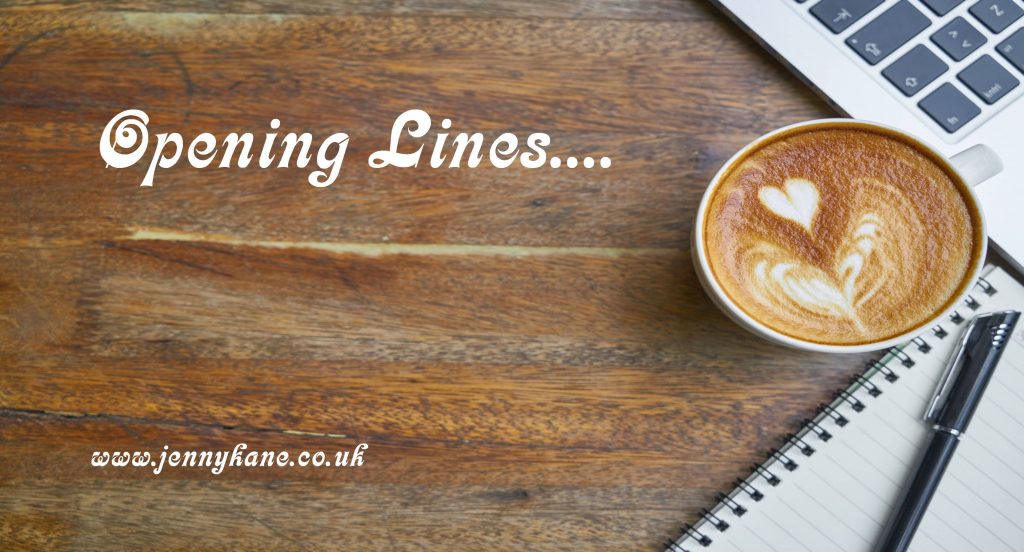 Unbroken is my memoir and tells my story of being gang raped at aged thirteen by two American teenagers and it follows my journey of survival, healing, forgiveness, transformation and hope.
Blurb
For many years after that night, my memories of what happened after he held the blade to my throat and threatened my life were fragmented… difficult to piece together. It was too extreme, too violent for me to understand.
Violently gang-raped when she was thirteen years old, and raped three more times before the age of eighteen, Madeleine has experienced more trauma in her life than most ever will.
Living in a state of shock and self-loathing, it took her years of struggle to confront the buried memories of that first attack and begin to undo the damage it wrought, as men continued to take advantage of her fragility in the worst possible way.
Yet, after growing up with a burden no teenager should ever have to shoulder, she found the heart to carry out the best revenge plan of all: leading a fulfilling and happy life. But the road to piecing her life back together was long and painful. For Madeleine, forgiveness was the key. True forgiveness takes genuine effort. It takes a real desire to understand those who have done us so much harm. It is the ultimate act of courage.
In Unbroken, Madeleine tells her deeply moving and empowering story, as she discovers that life is about how a person chooses to recover from adversity. We are not defined by what knocks us down – we are defined by how we get back up.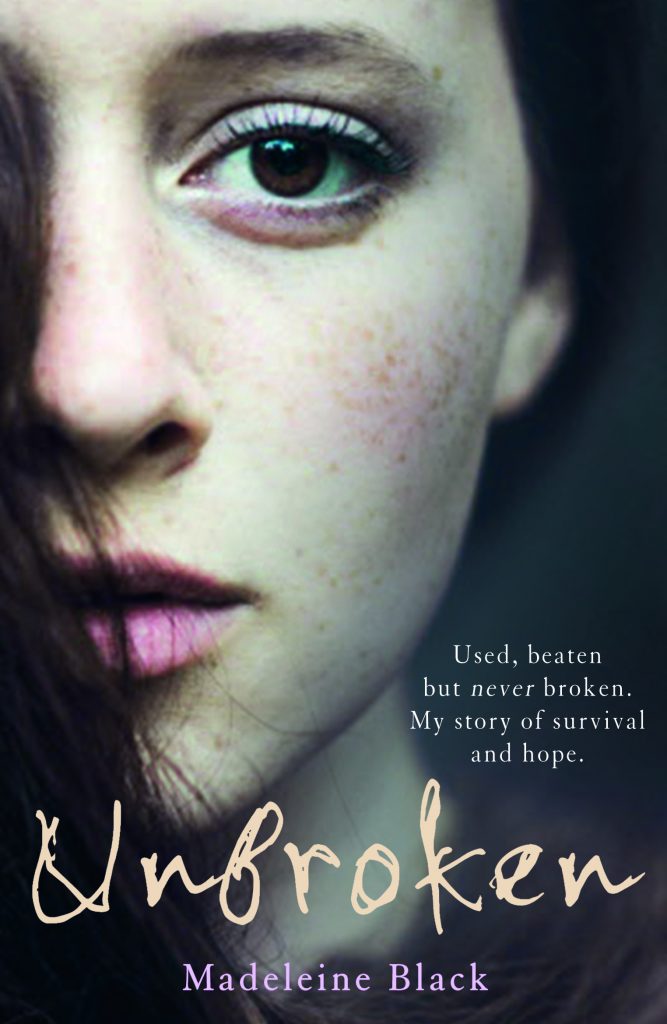 The first 500 words 
Chapter One – One Night
Author's note: The names used in this account have been changed for personal and legal reasons.
It happened in May, 1979, in north London, where I grew up. The exact date was something I had never tried to establish. Some of what happened to me was very clear in my mind, but most details were hazy, disjointed, or gone all together. It took many years and a lot of hard work to unravel and examine all the details from that night. For decades, I shut the memories out, burying them in my mind beneath a mountain of guilt, fear, and self-preservation. And yet even though I didn't consciously think about or remember most of the violence done to me, all of my consequent actions were shaped and influenced by it. I was 13 years old.
Like many girls I knew, the priorities of my life were pretty straightforward: friends, fun, school, and boys.  My parents were loving and supportive and most of the time I got on well with my older brother and three younger sisters. I tried to help out at home as much as possible and I kept quiet. I was a shy girl, never one to bring a lot of attention to myself. My grades were average and by all means, I was pretty "normal". But my friend Kelly was something different all together.
Almost everyone has that one person in their class that they look up to and want to be like. For me, it was Kelly. She seemed so different from the rest of us and in many ways, she was. Her parents were divorced and I had never met anyone from a single-parent family before. Her Dad was an American, which seemed exotic at the time, and she wore makeup. She had Farrah Fawcett flicks in her hair and wore far cooler clothes than anyone else in school. She was outgoing and flirtatious with boys and was far more mature and physically developed than most girls in my class. She seemed so bold, so fearless. I was on the other end of the spectrum from Kelly. But being friends with her made me cool.
My dad was always unsure of Kelly and didn't like our friendship for all the same reasons that I found her so intriguing. He felt she was a bad influence on me. I just thought she was fun. The fact that my dad didn't approve of our friendship appealed to the rebel in me. I was, after all, a teenager.
Even though our family got along well, the dynamic in our home at that time was quite difficult. My mum was ill with neck and back problems and had to spend a lot of time in hospital, having operations and recuperating. When she came home she was often in her bed for weeks or even months. There was a rotation of nurses in the house looking after my mum and between my siblings, my father, and I, we did what needed to be done around the house, but it was very stressful.
Perhaps all of those…
***
Amazon link  https://www.amazon.co.uk/Unbroken-Journey-Shattered-Violence-Survival/dp/1786062763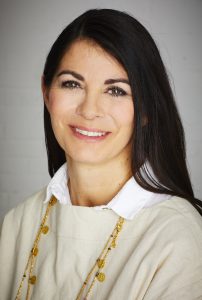 Bio
After many years of keeping quiet, Madeleine Black decided in September 2014, to share her story on The Forgiveness Project's website and she completely underestimated what the response would be.
Many women and men got in contact and explained how reading her story gave them strength, hope, and a different perspective of what's possible in their lives. The founder of The Forgiveness Project, Marina, often refers to the various people on her website as  "story healers" rather than "storytellers" and now she completely understood why.
In March 2015, Jessica Kingsley Publishers released a book called The Forgiveness Project: Stories for a Vengeful Age, by Marina Cantacuzino. It's a collection of 40 stories from the TFP website, including hers and has forewords by Desmond Tutu and Alexander McCall Smith.
The sharing of her story also opened many doors for her in ways she never imagined and after that the invitations started to pour in.
Her memoir, Unbroken, was published by John Blake Books on April 4th 2017
Twitter www.twitter.com/madblack65
Facebook www.facebook.com/madeleineblackunbroken
Instagram www.instagram.com/madblack65
Website www.madeleineblack.co.uk
***
Many thanks to Madeleine for sharing her powerful first 500 words with us today. 
Happy reading everyone,
Jenny xx