This week's 'Opening Lines' come from the pen of Anna Franklin Osborne, who is sharing the beginning of her wartime novel,
Walking Wounded.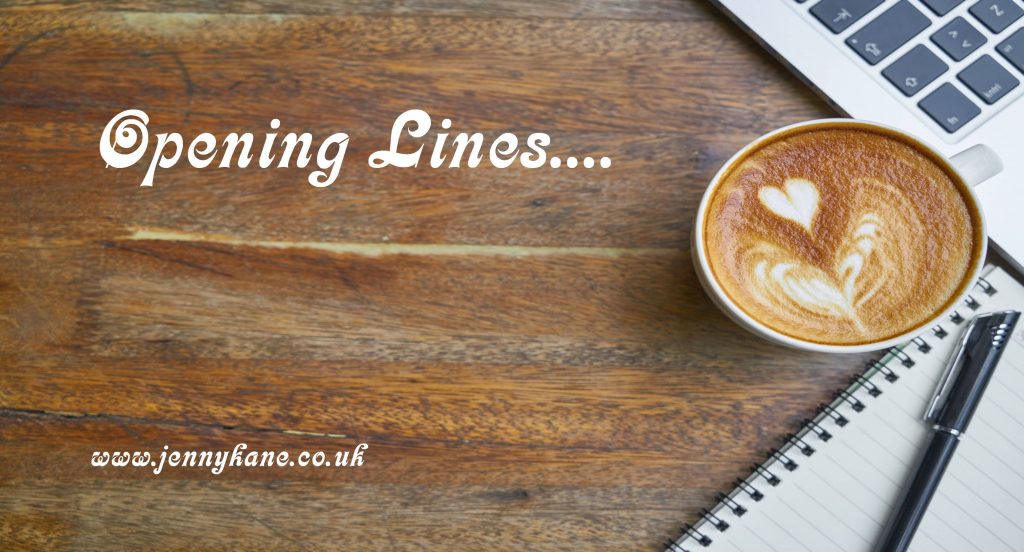 I have always worked in health care, and more recently in education, and like so many other parents, hit a tiny crisis a few years ago when I felt that my purpose in life had narrowed to not an awful lot more than dashing between my two jobs and being a mummy taxi.
I managed to find time to begin singing with a choir, and that helped me feel that I might have a more creative side to myself. One evening, my husband was out and, quite suddenly, I decided to Start Writing. I immediately hit the first obstacles of terrible handwriting and a broken laptop, so my writing career began that night in bed, typing into the note section of my smart phone, with no clear idea of what I wanted to say but resulting in a severe case of RSI and several short stories over the next few nights.
My husband was delighted that I had suddenly found this passion and kept encouraging me to write a novel, which I really felt I did NOT have in me. Later that summer, however, we were walking along a D-Day beach for no other grander reason than our ferry home from France being late, and I began telling our kids about my three great-uncles who were part of that day, and my grandmother who sewed parachutes for the paratroopers jumping over Normandy. Neil looked at me and smiled and said, 'you do actually have a story there, you know….'
Walking Wounded was written over a period of a year, on a tiny tablet which I bought specifically because it fitted into my handbag – as I said, 'if it's not with me at all times, this just won't happen.' I wrote every day in 10 minute bursts while I sat in the school car-park waiting for my daughter to emerge from school, I wrote parked outside ballet lessons and maths lessons, I wrote early in the mornings  while everyone was asleep.
Walking Wounded is a war story and family saga, focusing on those left behind whilst their men folk went to war, how they survived and how their relationships evolved through periods of violence, loss and reunion. The main story is about May, a young woman struggling to find her own identity as the youngest in a large family, forced into a stormy marriage through a mistake she is too proud to admit, and explores the web of loyalty, guilt and duty that shaped the decisions of the women awaiting the return of their men-folk as WW2 draws to a close. Spanning the period from the Armistice of the Great War to the exodus of the Ten Pound Poms to Australia in the 1950s, its internal violence is mirrored by the world stage upon which it is set.
So many of you can find this history in our relatives, but not, sadly, for very much longer. But if you look at your own upbringing, your family's catch phrases, your own family folk-lore – it doesn't take much insight to recognise that we have all been shaped, for better or for worse, by these seismic world crises.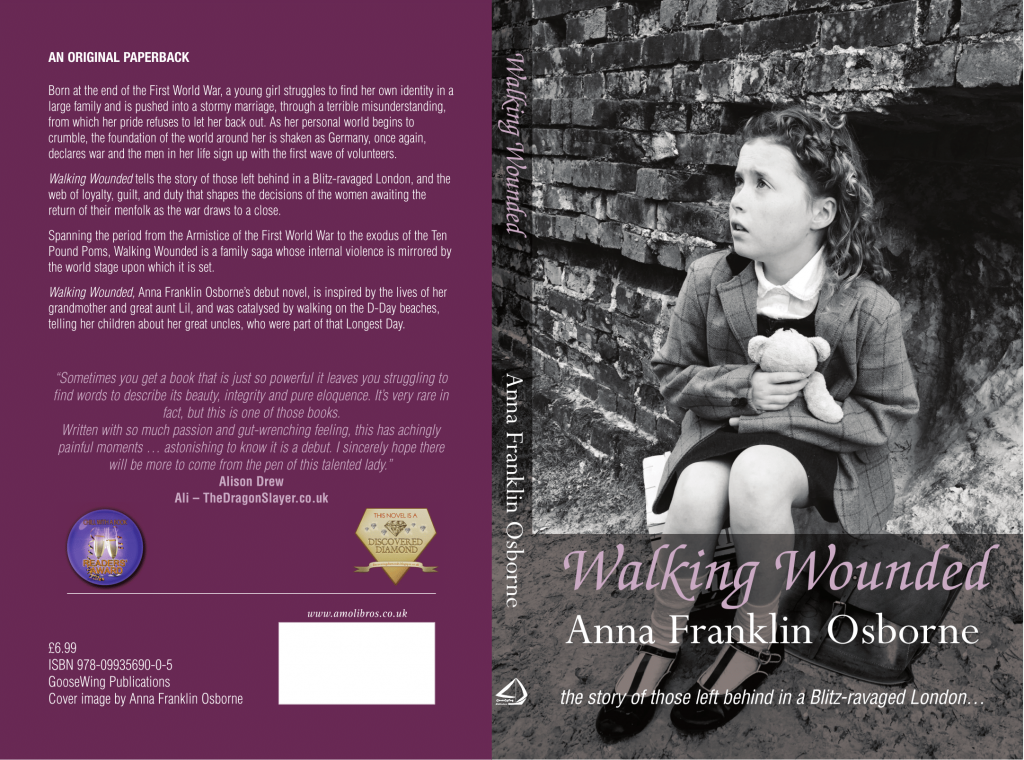 First 500 words
1918, Mons, Belgium, 5 a.m.
He awoke with a shock as an icy rivulet of water finally penetrated
the gap between his collar and his neck and trickled
down inside his sodden greatcoat.
With a sigh, Sergeant Edward Peters leant back against the
boards, squinting up with resignation into the rain dripping endlessly
into the deep trench. The rain had woken him from a fitful
sleep, punctuated by the sound of snores from his fellow soldiers,
the occasional muffled curse. He shifted his long frame uncomfortably,
and shuddered with disgust as he felt a rat scuttle across
his legs and drop into the stinking mud next to him. No matter
how many trenches he dug, how many wounds he patched up,
how much blood he saw, he reflected grimly, he would never get
used to the rats. He vowed to himself silently that he would never
tolerate one in the house again when he got back home to London,
that he would fill the house with cats and wage his own tiny
and very personal war against the rodents which had plagued his
life for the past four years.
He smiled as he thought how much Edie would love that. She
loved animals but couldn't have any in the crowded house she
lived in in Muswell Hill, but, one day, he thought firmly, one day,
they would start afresh and fill their own home with pets and
children. He fumbled in the pocket of his greatcoat then, trying to
extricate something with his clumsy fingers, numbed with cold.
Finally, his fingers alighted on the little photo, and he sat drinking
in the sight of his girl, smiling shyly at him all those miles away but
so close he could feel her.
His eyes filled with tears suddenly, and he had to catch his
breath in that bitter November morning to steady himself.
Then the captain stirred and stumbled out of his shack at the
end of the trench.
'Time to be up, lads,' he said quietly passing along the line of
men still sleeping in the bottom of the trench, just inches from the
foul mud, 'time to get ready.'
Edward gazed one last time at the picture in his hand, then
stuffed it carefully back into his pocket. He blew on his hands and
caught the captain's eye, nodded grimly at what he saw there.
At 6 a.m. he blew the whistle.
1918 London 11 a.m.
Florence Johnson stood stiffly to attention, clutching the hand
of her eldest daughter, Edie, as she listened to the bells pealing
out the Armistice on that cold, wintry morning.
As the sound of the last chime died away, it seemed that all of
London erupted at last into cheers, the sounds of laughter and
joy mingling with the echoes of the great bells. Feeling disorientated
and utterly disconnected with the crowd surging around
them, Florence half-turned towards Edie, immediately saw the
tears running down her cheeks and pulled her close, hugging her
tightly.
***
Buying links:
https://www.amazon.co.uk/Walking-Wounded-Anna-Franklin-Osborne/dp/0993569005/ref=tmm_pap_swatch_0?_encoding=UTF8&qid=1520597578&sr=1-3
http://www.goosewingpublications.com/buy
Website:
http://www.goosewingpublications.com/
Social media:
Facebook: @GooseWingPublications
Twitter: @HomeOsborne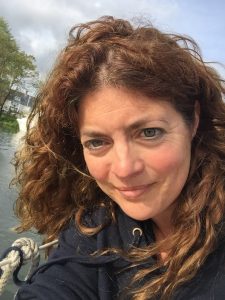 Many thanks Anna.
Happy reading everyone,
Jenny x