I'm never sure why, seeing as it's only two or three days shorter than the other months of the year, but February goes to fast. It always feels at least a week shorter than all the other months.
The plus side of this, is that Nell Peters is back already with her latest End of the Month blog.
Over to you Nell…
Hello, and top of the morning to y'all. Come on in out of the cold and grab a hot beverage to warm your cockles, so to speak.
The actor, Harry Corbett was born in Burma on this day in 1925, the youngest of seven children. His father, George, was serving with the British army as part of the Colonial defence forces, but the boy was sent back to England aged just eighteen months to be brought up by his aunt, after his mother died of dysentery. As an adult, Corbett enlisted in the Royal Marines during World War II, serving on the heavy cruiser HMS Devonshire. Is there such a thing as a light cruiser, I wonder? In 1945, he was posted to the Far East, and reportedly killed two Japanese soldiers while engaged in hand-to-hand fighting. Yikes.
Back in Blighty, after a spot of desertion, he trained as a radiographer before moving into acting, initially in repertory – it was then he added the middle initial H to his name, to avoid confusion with the guy who found fame with his hand stuck up Sooty's bottom. If asked, he would claim that the H stood for 'hennyfink'. What a wag. Although acknowledged as an accomplished Shakespearean actor, Corbett was best known for his role as Harold Steptoe, a rag and bone man who lived with his irascible father, Albert (played by Wilfrid Brambell, who was actually only thirteen years older than Harry) in a dilapidated house, attached to their junkyard and stabling for the cart horse, Hercules. The series ran from 1962 until the Christmas special in 1974.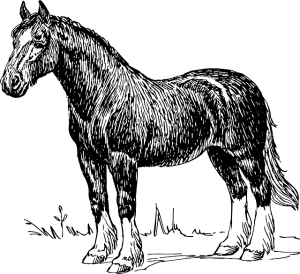 Must have been interesting on set, as Corbett smoked sixty fags a day (until his first heart attack in 1979, when he cut down to twenty), and Brambell was an alcoholic and gay – at a time when homosexual acts were against the law (decriminalised 1967). It was a second heart attack that killed Harry H in March 1982, aged fifty-seven – he was survived by his second wife, a son and daughter, Susannah, who played Ellie, Peter Pascoe's wife in Dalziel and Pascoe. Outliving Corbett by almost three years, Brambell died of cancer aged seventy-two, in January 1985.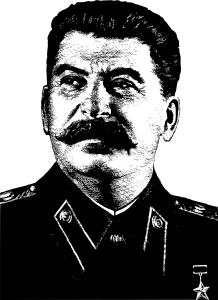 Over in the Soviet Union, it was on 28th February 1953 that Joseph Stalin had a pow-wow with Beria, Bulganin, Khrushchev & Malenkov – it must have been quite a knees-up because the very next day Stalin suffered a massive stroke, which killed him four days later. Perhaps they were celebrating the births of American wrestler Ricky 'The Dragon' Steamboat, (real name Richard Blood); Ingo Hoffmann, Brazilian racing driver; and Paul Krugman, American economist and New York Times columnist, who won the Nobel Prize for Economics in 2008?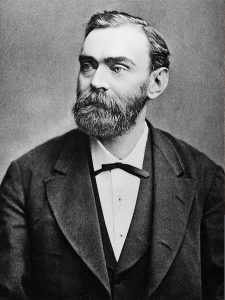 Mention deoxyribonucleic acid – the molecule that contains the genetic blueprint for cell reproduction – more commonly known as DNA, and most of us could excavate the names Watson and Crick from the memory bank. Officially, it was on this day in Cambridge, also in 1953, that the two scientists were credited with the discovery of the chemical structure of DNA. However, it was at King's College London, that Rosalind Franklin obtained an image of DNA using X-ray crystallography (the science of determining the arrangement of atoms in crystalline solids), an idea first broached by Maurice Wilkins.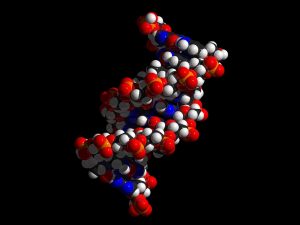 Franklin's image, known as Photograph 51, was taken by Raymond Gosling in May 1952, when he was working as a PhD student under her supervision. It provided critical evidence in identifying the structure of DNA and was thus a vital contribution to James Watson and Francis Crick's creation of their famous two-strand, or double-helix, model. There is some doubt that Franklin gave her permission for the image to be used. Of the four main players – Watson, Crick, Wilkins and Rosalind herself, she was the only one with a background in chemistry, and the only one who did not share the Nobel Prize (Physiology/Medicine) in 1962. She died far too young of ovarian cancer on 16th April 1958 – my sister's first birthday.
Had he not died in 1995, Sir Stephen Harold Spender CBE would be loading his birthday cake with a whopping one hundred and ten candles today. He was an English poet, novelist, critic and essayist who highlighted themes of social injustice and the class struggle in his work, which came to prominence during the 1930s. He was big pals with WH Auden and Cecil Day-Lewis – they met as Oxford undergraduates, even though Auden and Spender had both been pupils at Gresham's School in Norfolk – and along with Christopher Isherwood and Louis MacNeice, they were sometimes referred to as the Oxford Poets. Right now, I am getting nowhere fast with this and I can relate to a line in one of Spender's poems: As I sit staring out of my window…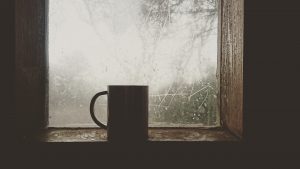 Who can remember the coronation ceremony of Liu Bang as Emperor Gaozu of Han on the last day of Feb 202BC, which initiated four centuries of the Han Dynasty's rule over China? No takers? OK, what about the first boat load of gold rush prospectors arriving in San Francisco from the east coast in 1849 – the very same day that jockey Tom Cunningham won the eleventh Grand National riding a horse called Peter Simple? Still no? I'll make it easy-peasy then – we all know that when he was sworn in, in 1952 (Charles) Vincent Massey became the first Canadian-born person to serve as Canada's Governor General since the Canadian Confederation, eight days after his sixty-fifth birthday. We do, don't we? He was the eighteenth GG, by the way.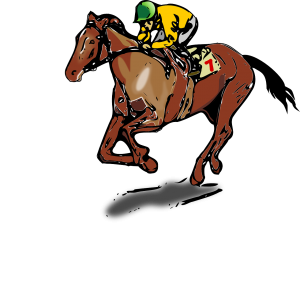 Vincent's younger brother, Raymond Hart Massey, also briefly dabbled on the sidelines of politics when he appeared in a 1964 television advertisement in support of Republican presidential nominee, Barry Goldwater. Massey denounced incumbent US President Lyndon B Johnson's strategies during the Vietnam War, suggesting that Goldwater had the nous to win the war quickly. Johnson won a landslide victory and the war trundled on until 30th April 1975, when Saigon fell. Taking the hint, perhaps, Raymond went into acting, becoming a US citizen along the way. His film appearances were many and varied and he was no stranger to the TV screen during the 1950s and 60s, most notably playing Dr Gillespie to Richard Chamberlain's eponymous role as Dr Kildare.
Massey married three times. His high-profile estrangement and divorce from second wife, actress Adrianne Allen, was the inspiration for Ruth Gordon and Garson Kanin's script for the film Adam's Rib (1949), starring Katherine Hepburn and Spencer Tracy. In a You Couldn't Make It Up scenario, Massey went on to marry the lawyer who represented him in court, Dorothy Whitney, while his by then former wife, Allen, married the opposing lawyer, William Dwight Whitney. But before they fell out, Massey and Allen produced two children, actors Anna and Daniel Massey.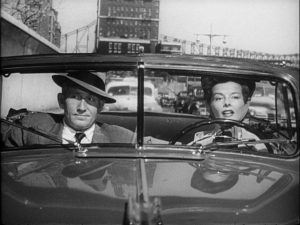 Like his father, Daniel married three times – first, actress Adrienne Corri (only slightly spooky to pick someone almost sharing his mother's name); second, actress Penelope Wilton (Calendar Girls (2003), Shaun of the Dead (2004), Pride & Prejudice (2005), The Best Exotic Marigold Hotel (2012), The BFG (2016) and all six series of Downton Abbey – to name but a few); and third wife, Linda Wilton, who is one of Penelope's two sisters. I'm not saying a word.
Incidentally, Raymond Massey died of pneumonia in Los Angeles, California on July 29th 1983, just shy of his eighty-seventh birthday and on the same day as David Niven, with whom he had co-starred in The Prisoner of Zenda (1937) and A Matter of Life and Death (1946). Niven would have been one hundred and nine years old tomorrow.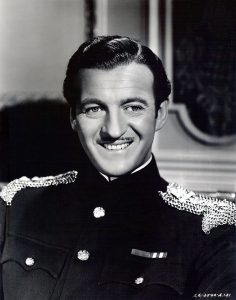 On the home front, the sale of the family house completed on time – never thought #2 and I would manage it, but it was handed over duly stripped of all furniture etc and decades of accumulated 'stuff'. There was so much paperwork to go through, I had to ship quite a lot back to Norfolk, as it was far too time consuming to do it all on site with the deadline looming. Luckily, we have a few spare bedrooms here and I have been able to stash it out of sight for the time being – can't put it off forever, though.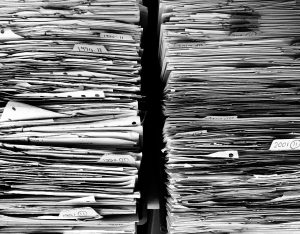 However, sorting out utility bills and cancelling the many, many insurances – any eventuality/act of God was covered, sometimes in duplicate or triplicate I suspect – had to take precedence. As usual, a Power of Attorney complicates matters and there are extra hoops to jump through before anyone will actually deign to talk to you, but I think I can see the teeniest chink of light at the end of the very long tunnel now. The biggest relief was waking up on the Monday morning following completion, and realising I didn't have to whiz off to the station to embark upon the four hour journey to Twickenham, where I would stay until Friday.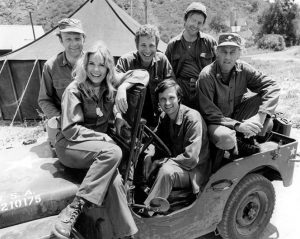 On 28th February 1983, the final (2.5 hour, 256th) episode of M*A*S*H aired in the US. It was entitled, Goodbye, Farewell and Amen – I think I'll borrow that and add a cheeky Toodles.
Thanks, Jenny – maybe see you in March?
NP
***
Huge thanks Nell. Another corking blog.
See you next time!
Jenny xx