I've been a lover of all things medieval from the first time I clapped eyes on an episode of Robin of Sherwood back in the 1980's. Since then, I've had a fascination with the era- especially the thirteenth and fourteenth centuries- that has never waned. It was this interest that led me to write The Folville Chronicles – The Outlaw's Ransom, The Winter Outlaw, Edward's Outlaw and – most recently – Outlaw Justice (which will be out soon.)
***
The Winter Outlaw, Edward's Outlaw and Outlaw Justice are all set at Christmas time – so I got to thinking about how many of the festive traditions we have today hail from those medieval days.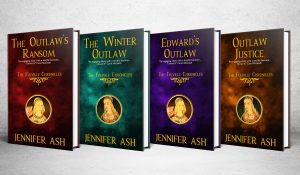 Did you know…?
… that the practice of carol singers going from door to door was the result of carollers being banned from the churches.
During the medieval period the word "carol" didn't refer to just a song, but to singing and dancing in a circle. This was frowned upon by the churchmen of the age as it detracted from the seriousness of the occasion. Carol singers were ordered out onto the streets, and often sang in market places, or in front of rows of houses.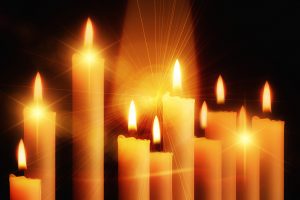 Another church related tradition that had its origins in medieval times is the Christmas crib or Nativity scene. In medieval Italy, in1223, Saint Francis of Assisi used a crib as a teaching tool to explain the Christmas story to the local population. Historians believe that this was the first time animals, such as the sheep and the donkey, were added to the Christmas story, even though the Bible does not mention them.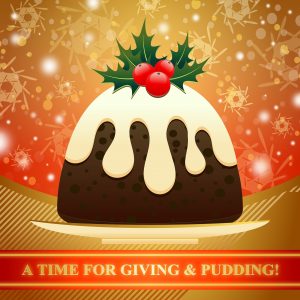 What about Christmas food? Christmas puddings date from medieval England, although they were rather different than those we eat today. Made from a spicy porridge known as frumenty, with currants and dried fruit stirred into it, along with egg yolks, cinnamon and nutmeg, it was a considerably runnier pudding than the one we're used to.
The majority of Christmas dinners in the UK this year will feature a roast turkey. However, turkeys didn't reach Britain until the late fifteenth century. In medieval times the rich ate goose, while the poorer families would roast a woodcock if they could get one. Those lord's who had royal permission to eat venison, would have deer for their Christmas meal. Traditionally, the heart, liver, tongue, feet, ears and brains of the deer (a concoction known as the umbles), would be mixed together and made into a pie to give to the poor. This treat became known as humble pie.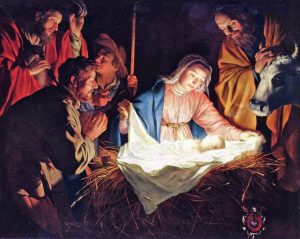 And how about some entertainment? Whereas today we might go to see our children in a nativity play at Christmas, in the Middle Ages people could look forward to seeing the Mummers. These travelling actors performed plays and dances in villages, manors, and castles. During the winter, mystery plays were traditionally based on the story of Christ's birth. The part of King Herod within these plays was the first role that can be seen as being the equivalent of a 'baddie' in a modern day pantomime, with the crowd often booing when he came on stage.
I hope these few Christmas blasts from the past have made you smile!
Happy reading everyone,
Jenny xx