I can't quite believe it. This really is a dream come true. My very own series of medieval crime novels is becoming a reality!
Only a few weeks ago I proudly announced the publication of Book One in The Folville Chronicles- The Outlaw's Ransom. Today I can announce the arrival of Book Two!
The Winter Outlaw is OUT NOW!!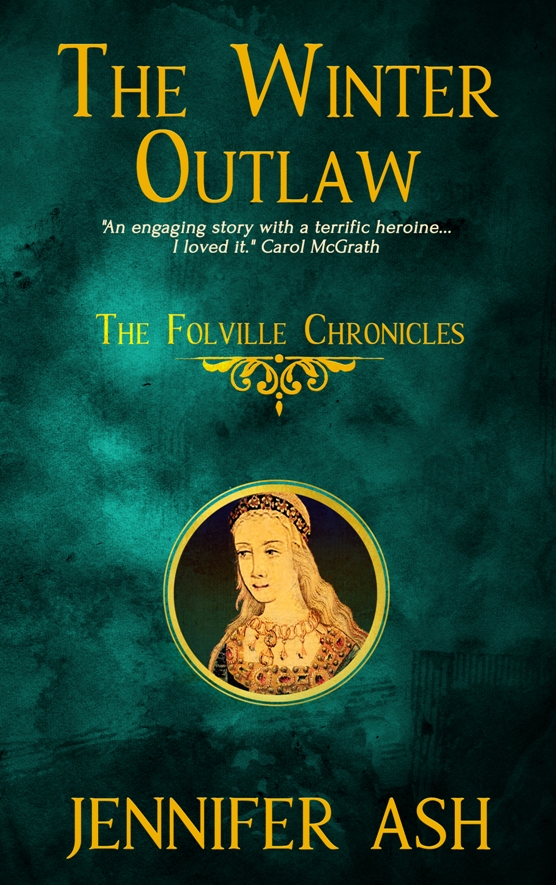 Blurb
1329:  It is the dead of winter. The notorious Folville brothers are on edge. There are rumours of an unknown outlaw terrorising the Leicestershire countryside—a man who has designs on the Folville family's criminal connections.
Determined to stop this usurper in his tracks, Robert Folville unearths a man hiding in one of Ashby-Folville's sheep shelters. A steward from far-off West Markham in Nottinghamshire, the cold, hungry Adam Calvin claims he knows nothing of any threat to the Folville family. He has troubles of his own, for he is being pursued by vengeful sheriff, Edmund de Cressy, for a crime he did not commit.
Mathilda of Twyford, newly betrothed to Robert de Folville, believes Adam's story, but with rumours about a vendetta against the family growing, the Folville brothers are suspicious of every stranger.
***
Ever since I did my PhD (on medieval crime and its portrayal in the ballad literature of the fourteenth century), I have wanted to use what I learnt to tell a series of stories. Although I've written all sorts of things between 1999, when my PhD finished, and now – I still wasn't sure it would ever happen.  Yet, here I am! The first two novels – one short – one long – are out in the world!
Book Three of The Folville Chronicles, 'Edward's Outlaw', is well underway. It should be published this coming winter.
In the meantime, I would love it if you took a peep at The Outlaw's Ransom and the brand new, The Winter Outlaw.
"If you like medieval crime, a hint of romance, and fast paced adventure stories, then this series is for you."
Buy Links –
You can buy The Winter Outlaw from Amazon and all good book retailers-
UK: http://ow.ly/RsKq30j0jev 
US: http://ow.ly/EvyF30j0jfk  
To help me celebrate my book launch I have a blog tour running from today- 2nd April.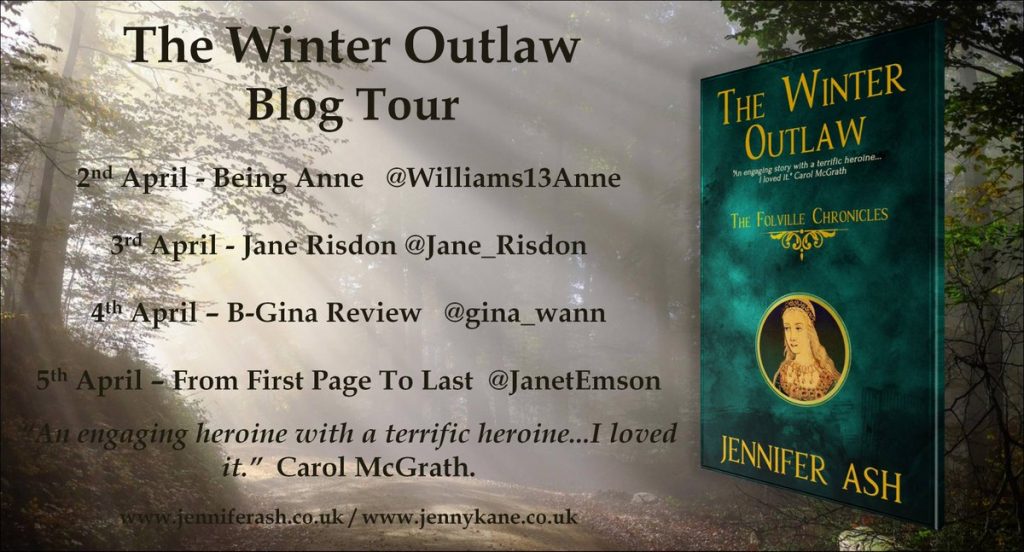 AND
I am holding a triple book launch at the beautiful Liznojan Bookshop in Tiverton, Devon. If you are in the region, it would be great to see you there.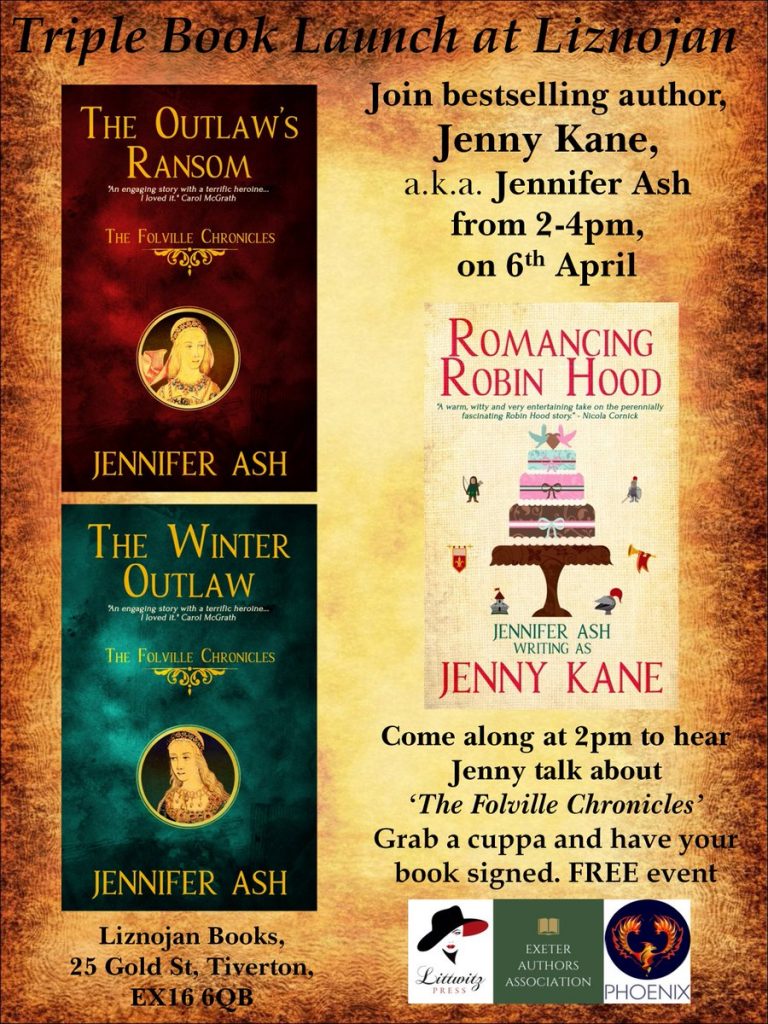 Happy reading,
Jen xx