I went on quite a journey with the main characters in the 'Another Cup of….' series of books, from the full length novel Another Cup of Coffee, through three Christmas novella's, (Another Cup of Christmas, Christmas in the Cotswolds and Christmas at the Castle), and then the final full length novel, Another Glass of Champagne!
Amy, Kit and Jack were all in the their thirties when I began to tell their intertwined stories of love, friendship and coffee sipping. By the time I'd finished the adventure they were in their forties, and facing the fact that age doesn't give you the answers to your problems. In fact, all it does is add to them…
Blurb
A warm-hearted, contemporary tale about a group of friends living in a small corner of busy London, by bestselling author Jenny Kane.
Fortysomething Amy is shocked and delighted to discover she s expecting a baby not to mention terrified! Amy wants best friend Jack to be godfather, but he hasn't been heard from in months. When Jack finally reappears, he s full of good intentions but his new business plan could spell disaster for the beloved Pickwicks Coffee Shop, and ruin a number of old friendships…
Meanwhile his love life is as complicated as ever and yet when he swears off men for good, Jack meets someone who makes him rethink his priorities…but is it too late for a fresh start?
 Author Kit has problems of her own: just when her career has started to take off, she finds herself unable to write and there s a deadline looming, plus two headstrong kids to see through their difficult teenage years…will she be able to cope?
A follow-up to the runaway success Another Cup of Coffee.
***
Why not put your feet up and indulge in some coffee and champagne this weekend?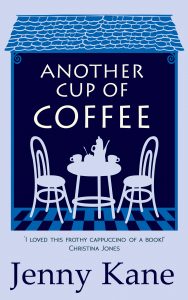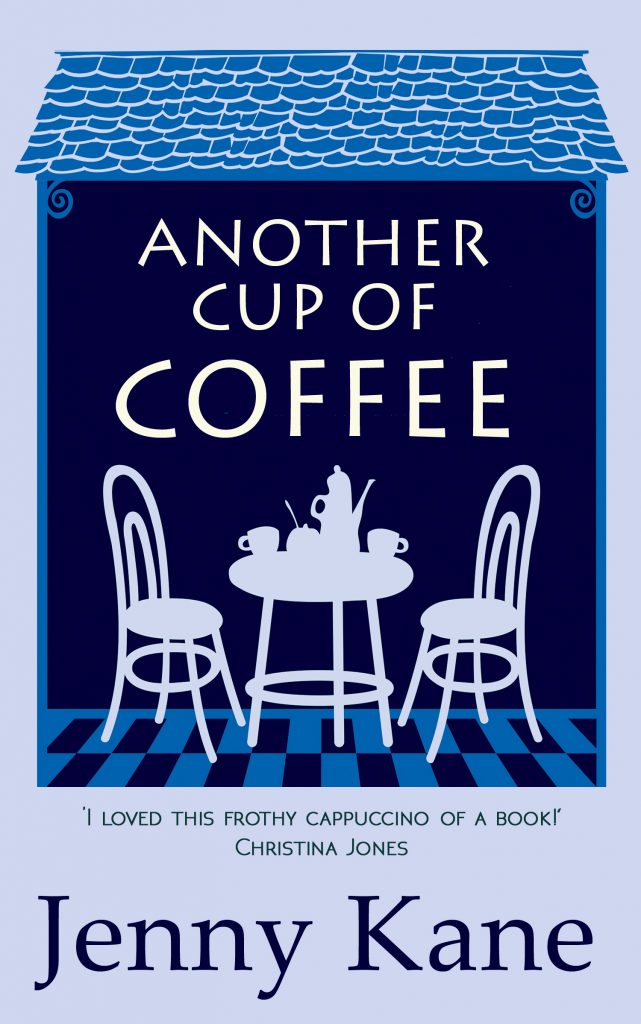 If you'd like to see how the story ends, then you can buy Another Glass of Champagne from all good bookshop and e-retailers. (You don't need to have read the previous novels to enjoy this one)
Buy Links – Another Glass of Champagne
http://www.amazon.co.uk/s/ref=nb_sb_noss?url=search-alias%3Daps&field-keywords=Another+Glass+of+Champagne+Jenny+Kane
http://www.amazon.com/s/ref=nb_sb_noss/188-7813436-7626710?url=search-alias%3Daps&field-keywords=Another+Glass+of+Champagne+Jenny+Kane
***
Happy reading,
Jenny x