Today I'm delighted to welcome Wayne Turmel to my blog, with a fascinating insight to the development of his protagonist, Lucca le Pou.
Over to you Wayne…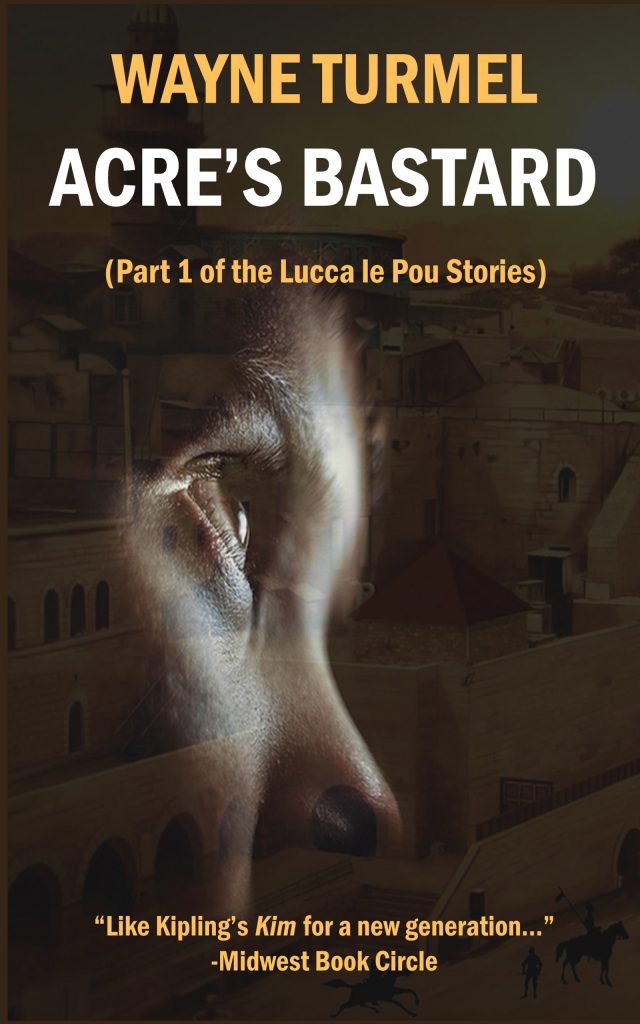 As an author, I'm asked all the time: "Where do your characters come from?" My standard response is, "when a mommy and daddy character love each other very much…. " but that's not necessarily true.
In the case of Lucca le Pou, the 10-year-old hero of two of my historical novels, his creation was an interesting look at how an authors—at least my—twisted mind works.
Given that Lucca is a very optimistic and funny character, it started rather bleakly. This photograph was sent around the world at the height of the Syrian Civil War. (To be clear, it was at the height of anyone caring about it, the war continues, and people keep dying.)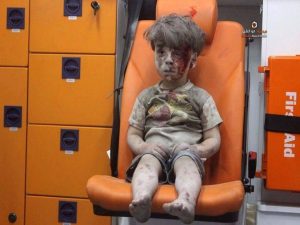 This photograph touched me deeply, as it should anyone with a pulse. It got me thinking about children in war time, which led me wonder about children in one of my favorite periods to read about, The Crusades.
By doing what authors do, which is ask "what if?" an awful lot, a character came to mind.
What if… a child was caught up in the Crusades?
What if… that child was a half-French, half-Syrian orphan?
What if… that kid witnessed the Battle of Hattin? (this would spare me writing two separate books, since Hattin is something of an obsession of mine)
What if… I wrote a story aimed at adults but YA audiences, say anyone over 14, could enjoy as well?
What if…  instead of a pathetic, dreary tale of unrelenting sadness, the kid was smart and funny and a survivor? (Think Kipling's Kim, only during the Crusades)
From those questions, I came up with Lucca the Louse. Lucca is raised in the Hospitaler orphanage (because Templars are so 2017) and takes refuge in the St Lazar leper hospital (because what's cooler than a whole order of knights who have leprosy?)
I should feel guilty, I suppose, that a young boy's misery got me thinking about an epic and often funny adventure. But I love Lucca, and so do the readers of Acre's Bastard, the first book in the series.  I mean, he survives attempted sexual assault, kidnapping and attempted murder and still has time for a good poop joke. The book even starts with his first attempts to see a naked lady. It isn't all doom and gloom.
With the second book, I had to continue the story because the war continues, and Lucca must flee a dying city. I paired him up with a young Lebanese Druze girl, also an innocent victim of the Holy War, and the two of them risk everything to flee to Tyre. I hope people will love Nahida as much as they do Lucca.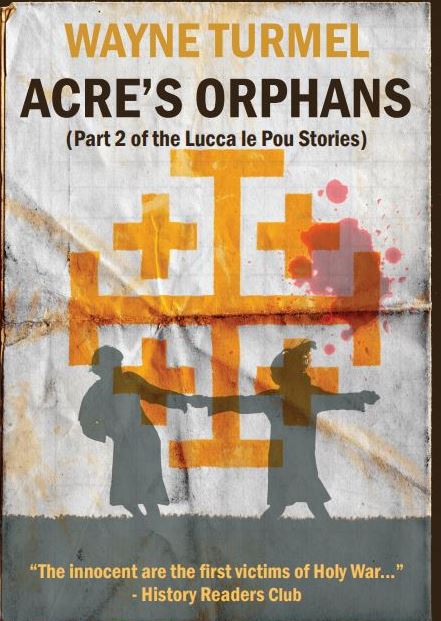 Here's the synopsis of Acre's Orphans, out January 21 and available on Amazon worldwide and in good bookstores everywhere:
Ten-Year-old Lucca the Louse narrowly escaped the worst disaster to befall the Kingdom of Jerusalem, but he's not safe yet. His beloved but doomed city of Acre is about to fall into Saracen hands, and there's nothing anyone can do to stop it.
Days after his return, he uncovers a plot to rip apart what remains of the Crusader Kingdom. Acre's only chance lies in the last Crusader stronghold; the port of Tyre.  Carrying an important secret, Lucca—accompanied by a young Lebanese girl, a leprous nun, and a Hospitaler with a dark secret—must make his way through bandit-infested wilderness to seek help. Will he find assistance for those left behind, or will it be too little, too late?
This exciting sequel to "Acre's Bastard" is a rollicking, humorous and thrilling adventure story that stands alone, but adds to the growing legend of Lucca le Pou.
Thanks for the chance to tell my story, and I hope people enjoy the books!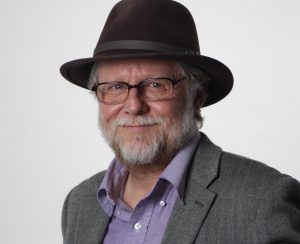 Author Wayne Turmel
@Wturmel
Amazon https://www.amazon.com/Wayne-Turmel/e/B00J5PGNWU/
Many thanks for blogging with me to day Wayne,
Happy reading everyone,
Jen x